Get Your Company To The Top Of Google
Beat the competition with the help of our Search Engine Optimisation experts.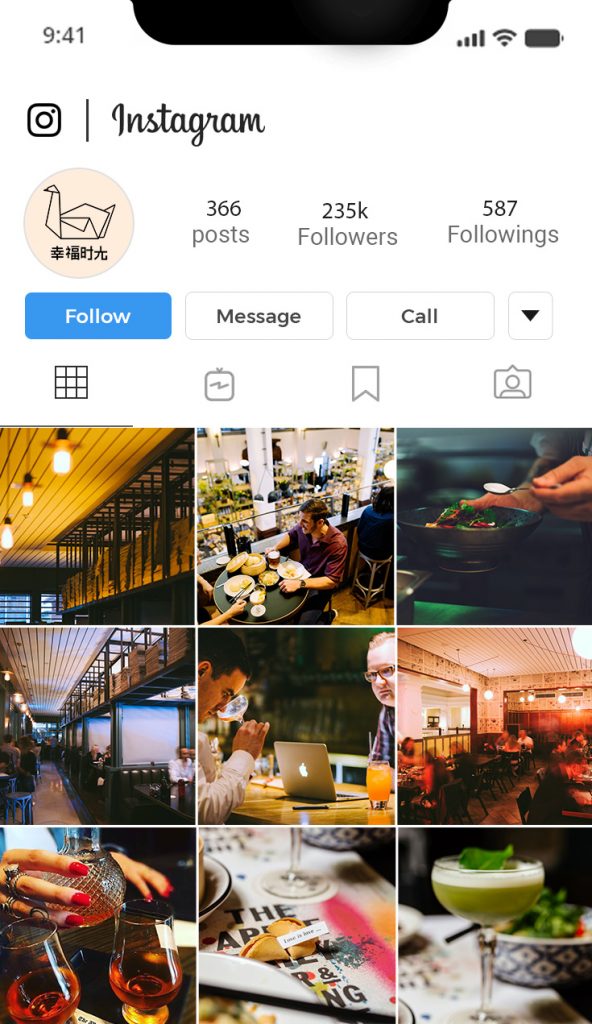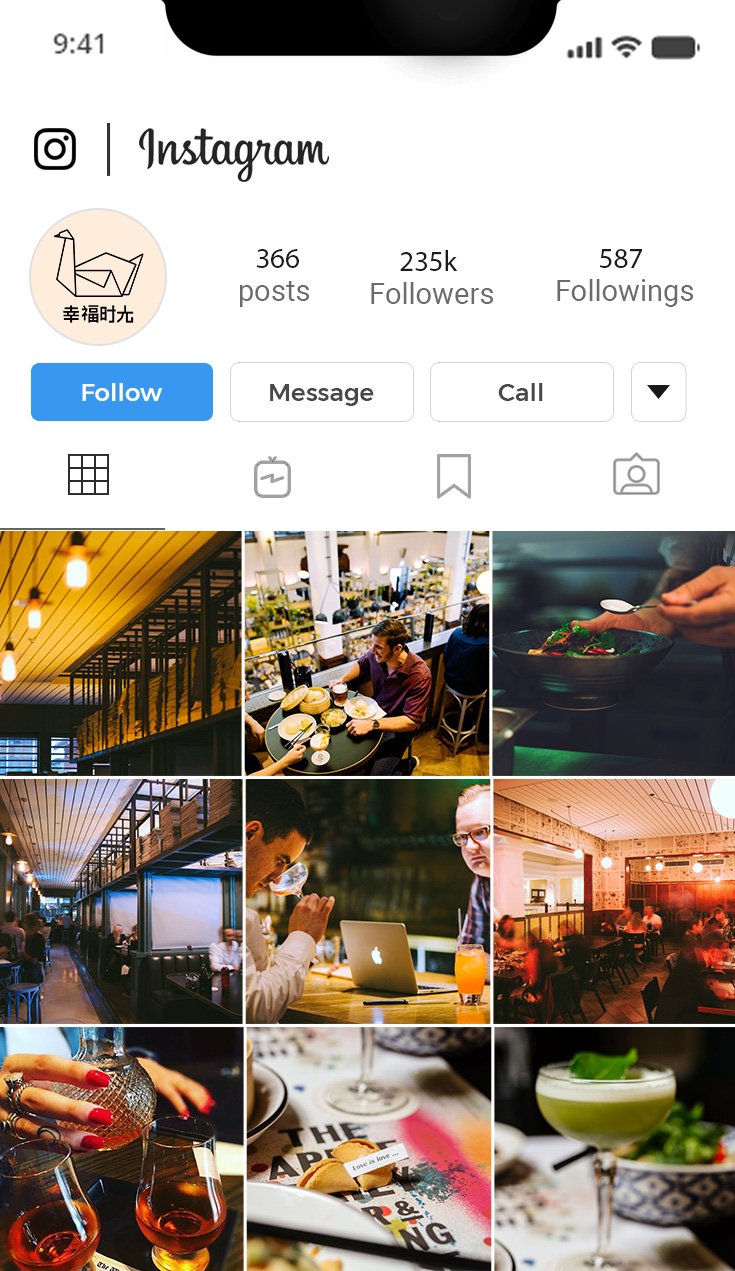 SEO Clients Across Australia
Growing search engine visibility for brands of all sizes across Australia.
Search Engine optimisation Campaigns
Experienced Gold Coast SEO company with campaigns across a wide range of industries.
Benefit from our unique database of high quality customers.
Trusted By Over 100 Australian Companies
Searching For Gold Coast SEO Services?
When you don't rank well in search engines, it's as if you don't exist. If you need to improve your presence online, get in touch with a top rated Gold Coast SEO company to help you get to the top of Google.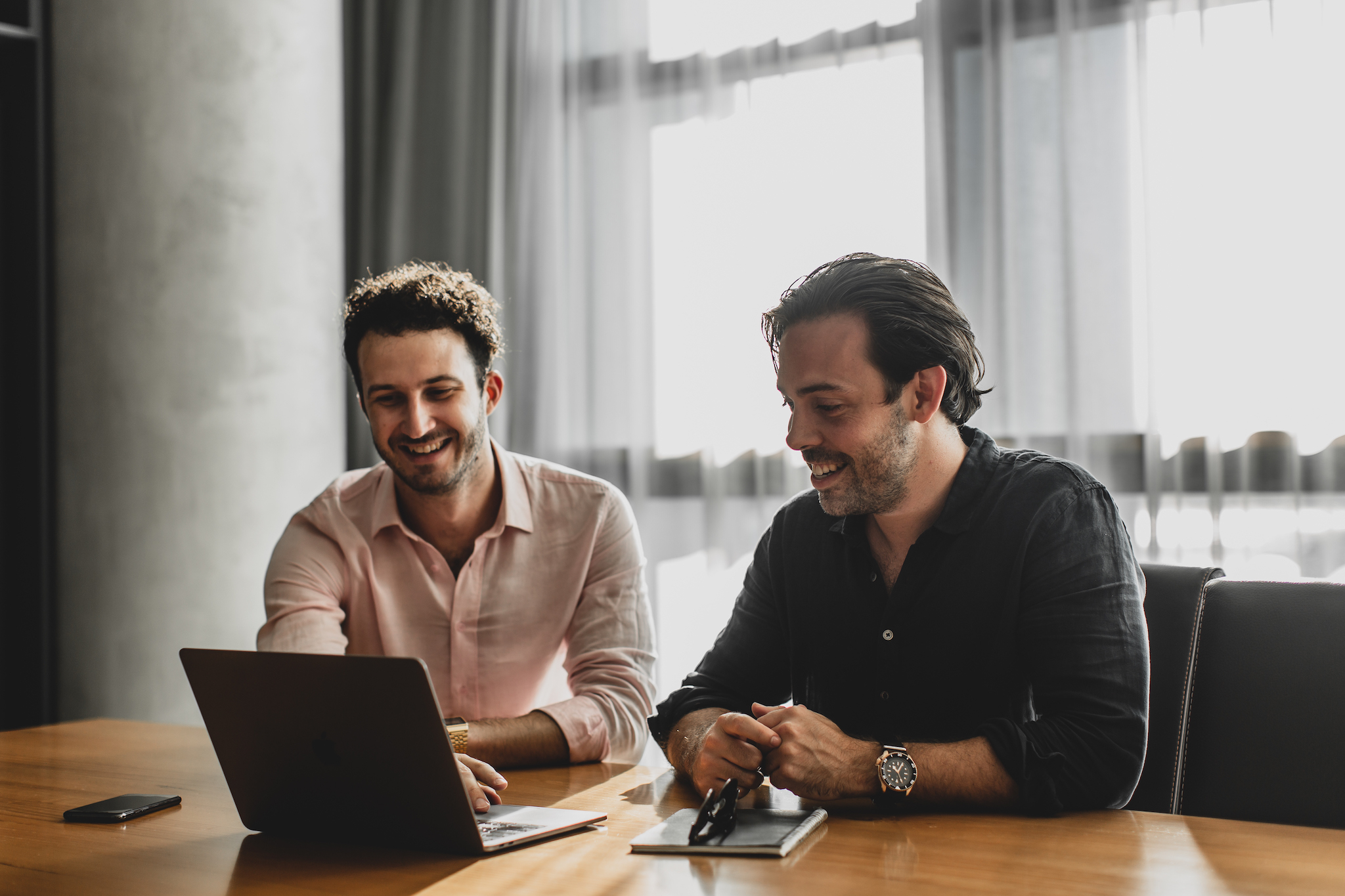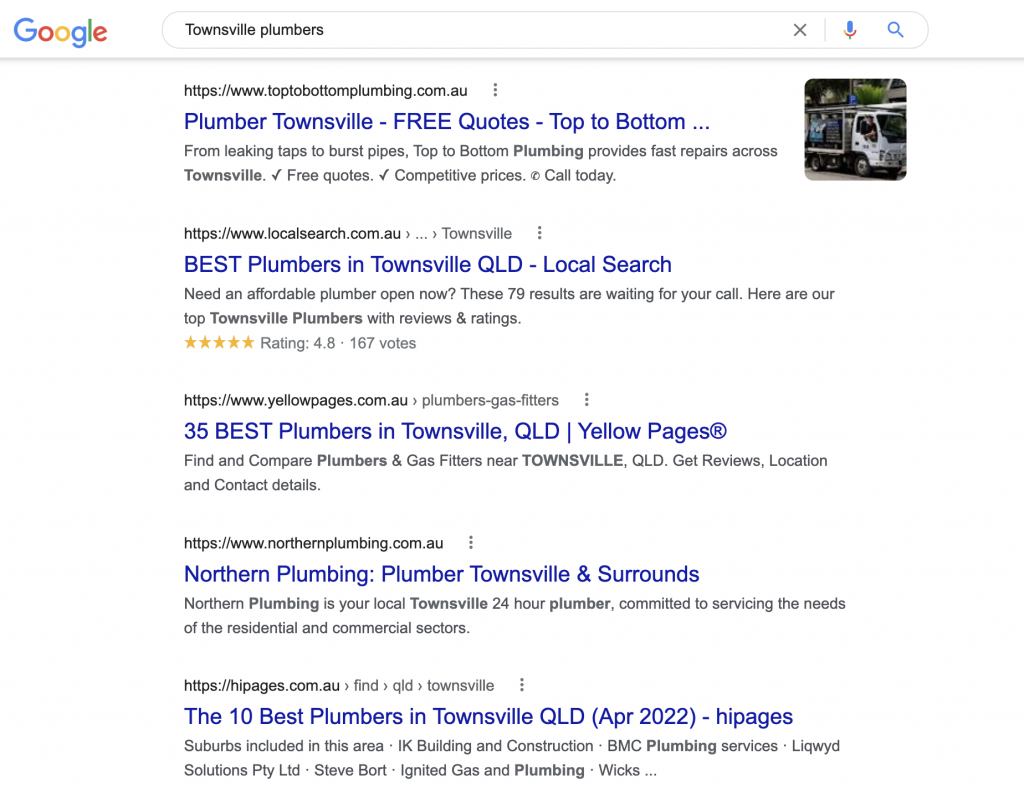 Our team will develop a unique SEO strategy for your website by finding target keywords, measuring your search engine rankings, visits, engagement and conversions. Our job is to make you qualify and rank higher in search engines for your desired key terms and phrases.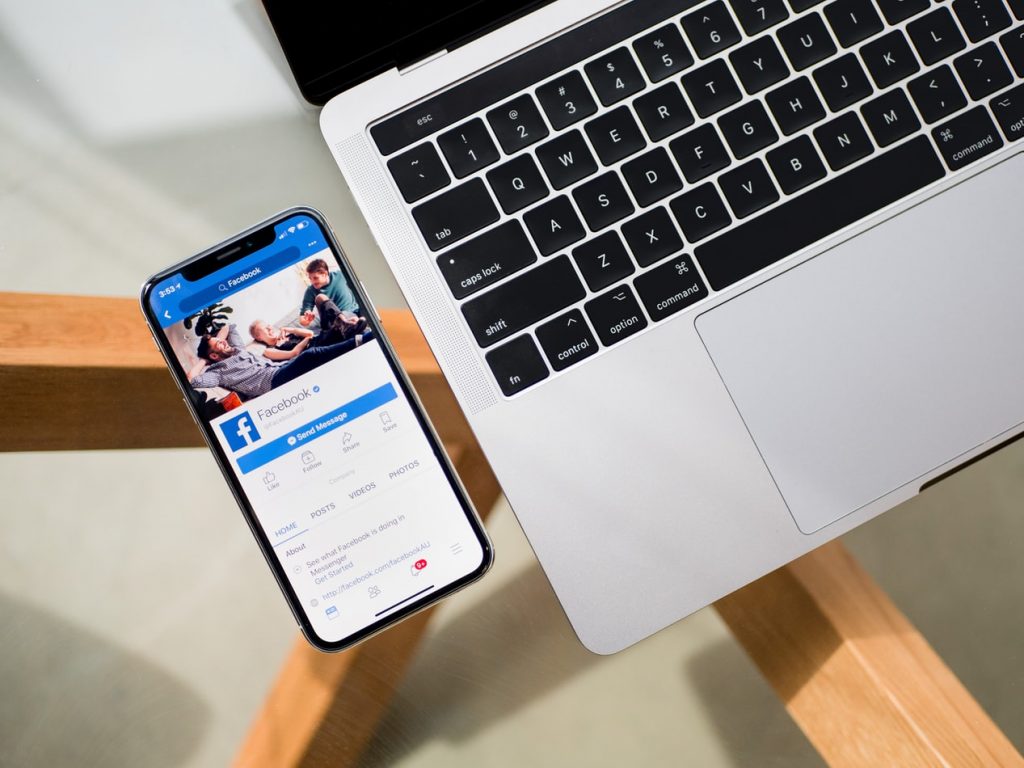 With years of experience in website optimisation we know how to make your site the best it can be. By ranking higher in search engines and developing innovative and unique content we can grow your visibility.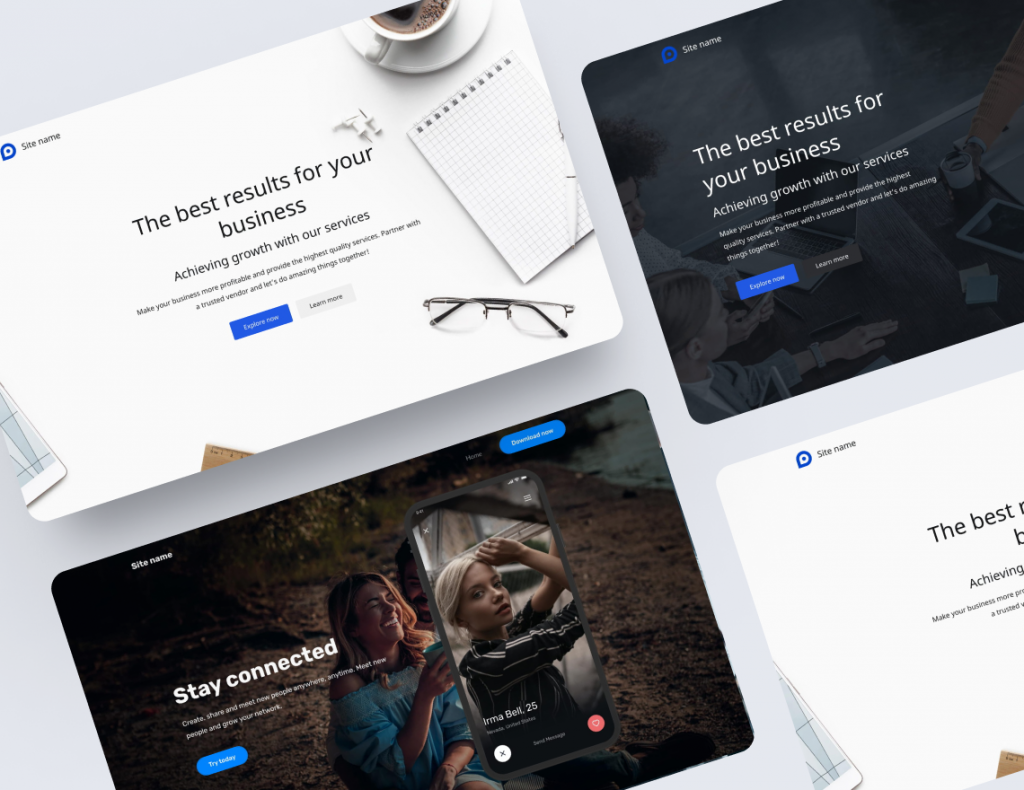 We specialize in 'content creation' that is geared toward the search engines. Using popularly searched keywords, our highly skilled team of SEO copywriters will produce content that is engaging and keyword rich.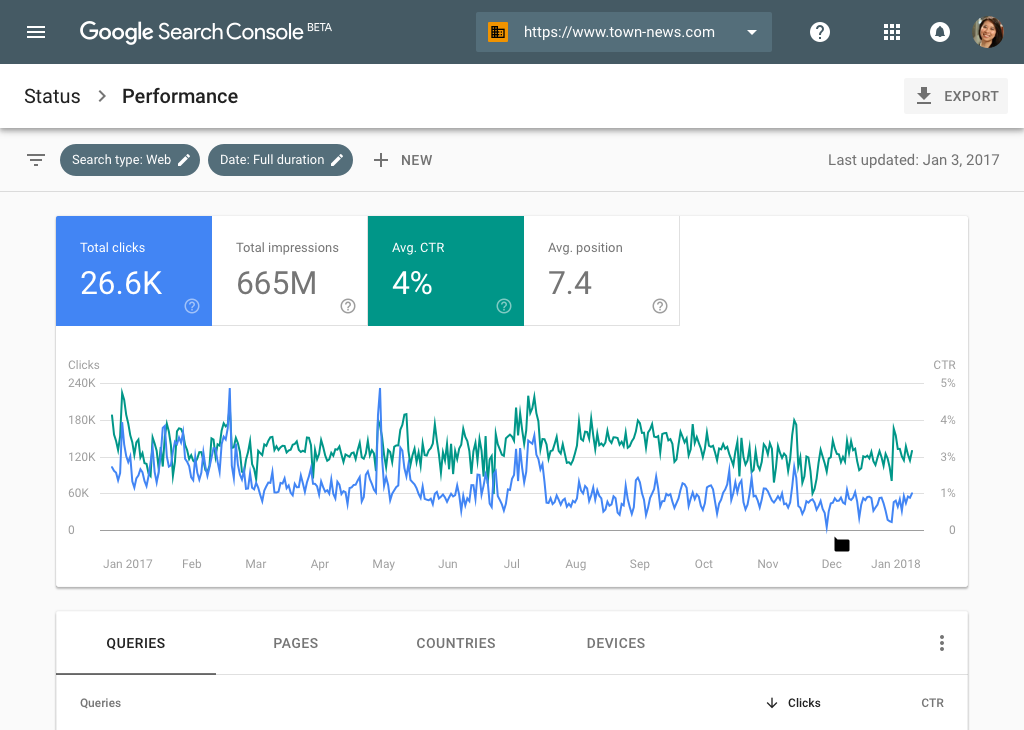 Our SEO report is a comprehensive insight into the performance of the website, that identifies opportunities to improve rankings and boost traffic. It is regularly reviewed by our SEO experts, who ensure that any recommendations are implemented within the agreed timescales.
Meet The Gold Coast SEO Experts
We can help testing your idea with minimal investment to ensure there is a market & quality customers
Trusted by 300+ Brands Across Australia
Our local Gold Coast SEO agency can help improve your website's keyword rankings and connect your business with potential customers through major search engines.
Our Gold Coast SEO services include:
Local SEO
Content creation & SEO Writing
Lead Generation
Search engine marketing
Technical optimisation
Keyword rank tracking
SEO Reporting
We're an Australian SEO agency that knows how to optimise your website, using advanced SEO marketing strategy and innovation. Our services include SEO Brisbane, SEO Sydney, SEO Melbourne & SEO Perth.
Having a strong link profile has been shown time and again to impact your visibility in search results. But building quality backlinks can be tricky. We provide expert link building services designed to help businesses rank higher in search results. 
With an SEO Audit, you can ensure that your website is not only well optimised for search engines but meets the guidelines set by Google, Bing, Yahoo and other search engines. We perform a detailed site audit to ensure top ranking results for your keywords and SEO best practices are met.
We provide everything needed for success: from strategic advice on blogging, social media and video marketing tools – everything is at our disposal in order to generate as much organic traffic as possible.
Our SEO keyword ranking services are designed to help you improve your search engine marketing campaign by ensuring that the keywords you are targeting are those most likely to visit your website.
Grow your business and achieve your goals with our proven SEO company.
In today's world, where online search engines are the main source of information, it's crucial to be visible on the Internet if you want to be successful. It doesn't matter if you're starting a brick and mortar business or running an internet-only shop – if people can't find you, they won't buy from you. And the best way to get your products and services in front of potential customers is through Google, Bing, and the other search engines.
It's not enough to build a website and expect that your customers will magically find it. In fact, you'll probably have better luck if you don't even try. Instead, you should focus on getting your business found by making sure that the right people are looking for what you offer and that they can easily find you when they do!
Getting found online is vital because it creates opportunities for leads and sales. We provide the tools you need to rank above your competition for relevant searches, which means better quality leads and increased sales.
This is why you need help from an experienced agency that specialises in search engine optimisation (SEO). They'll be able to tailor a strategy for your business based on its unique needs, goals, and audience.
Our team of experienced Gold Coast SEO specialists will devise a tailored strategy for your unique business and industry that involves analysing your target market, current campaign progress, current page performance, competitor activity, and more.
Gold Coast SEO - 6 Tips To Get To The Top Of Google
If you're a business owner, you've probably heard people say that SEO is a great way to grow your business. But what does that mean?
We know that not everyone has time to learn all about SEO, so we've put together some tips to help get you started on optimising your website and growing your business!
What Is SEO?
Search engine optimisation (SEO) is a process that helps your company's website to rank higher in search results. Increased organic rankings in search results will make your company easier to find and will increase its trust and brand awareness.
SEO helps to improve the ranking of your website, which means more people will be able to find you when they search online. It also improves your website's performance, so that it is more likely to appear in the top positions on SERPs (Search Engine Results Pages).
We know that not everyone has time to learn all about SEO, so we've put together some tips to help get you started on optimising your website and growing your business!
What Are The Benefits Of SEO?
Search engine optimisation (SEO), also known as organic search marketing, is a powerful way to increase traffic to your website.
There are many benefits to using SEO. It's a proven way to increase traffic, build your brand's reputation, and grow sales. In fact, many businesses have seen their ROI increase by as much as 300% when they invest in a solid SEO strategy.
It increases traffic to your website by using keywords to bring potential customers directly to your site.
It builds your brand's reputation as someone who knows how to optimise their content for search engines, which will lead to more visitors in the long run (and more sales!).
It helps you reach new audiences you wouldn't otherwise reach with traditional advertising methods like billboards or print ads—and those new audiences may become loyal customers!
It helps people find answers on Google or Bing rather than turning to other websites or directories where they might find inaccurate information or spammy links leading them elsewhere
#1 Tip For Gold Coast SEO: Keyword Research
Choosing the right SEO keywords for your small business can be a daunting task.
You may have heard that using long-tail keywords is best, but what does that really mean? How do you know if a keyword is too broad or too specific? And how do you tell if there are too many words in your keyword phrase
Luckily, it's not as hard as it seems. Here are some tips for choosing the right keywords for your Gold Coast SEO strategy:
Know your audience: What do they care about? How do they search for things on Google? Which words would they use to find you?
Break it down: If you have specific products or services, what are their individual keywords? For example, if you make shoes, "shoes" might be too broad. But maybe "men's dress shoes" or "women's ballet flats" would be more effective in terms of reaching people who are already interested in buying shoes from you.
Use tools: There are many tools available online that can help you choose effective keywords and rank higher in search results–but beware! Not all tools are created equal, so be sure to research any tool before using it in your business strategy
#2 Tip For Gold Coast SEO: Create Your Content Strategy
A well-crafted content strategy can help you drive traffic to your business's website. This SEO content strategy template includes strategies, templates and samples of content that may help you in your own marketing efforts.
This template is a tool for creating a plan for the types of content that will help your website rank better in search engines like Google. It includes an outline of the steps needed to develop a successful content strategy and provides examples of what these steps look like in practice.
The first step in creating a content strategy is to identify the goals of your content. What do you want people to do when they read it? Do you want them to sign up for a newsletter? Do you want them to subscribe to an email list? Do you want them to buy your products?
It's important to remember that SEO is about more than just keywords and links. SEO is about creating a valuable experience for the people who visit your site. That means that when you write copy for your website or blog, you should always be thinking about the following questions:
How can this content help someone who reads it?
How can this content help the audience to make a decision about whether or not they want to buy from you?
If you want your site to succeed, you need to be thinking about two things:
creating and publishing unique, helpful content
positioning your company as a leader in your field.
By implementing an effective SEO content strategy, you can increase traffic to your site and see more people coming through your doors, or giving you their email address for future communications.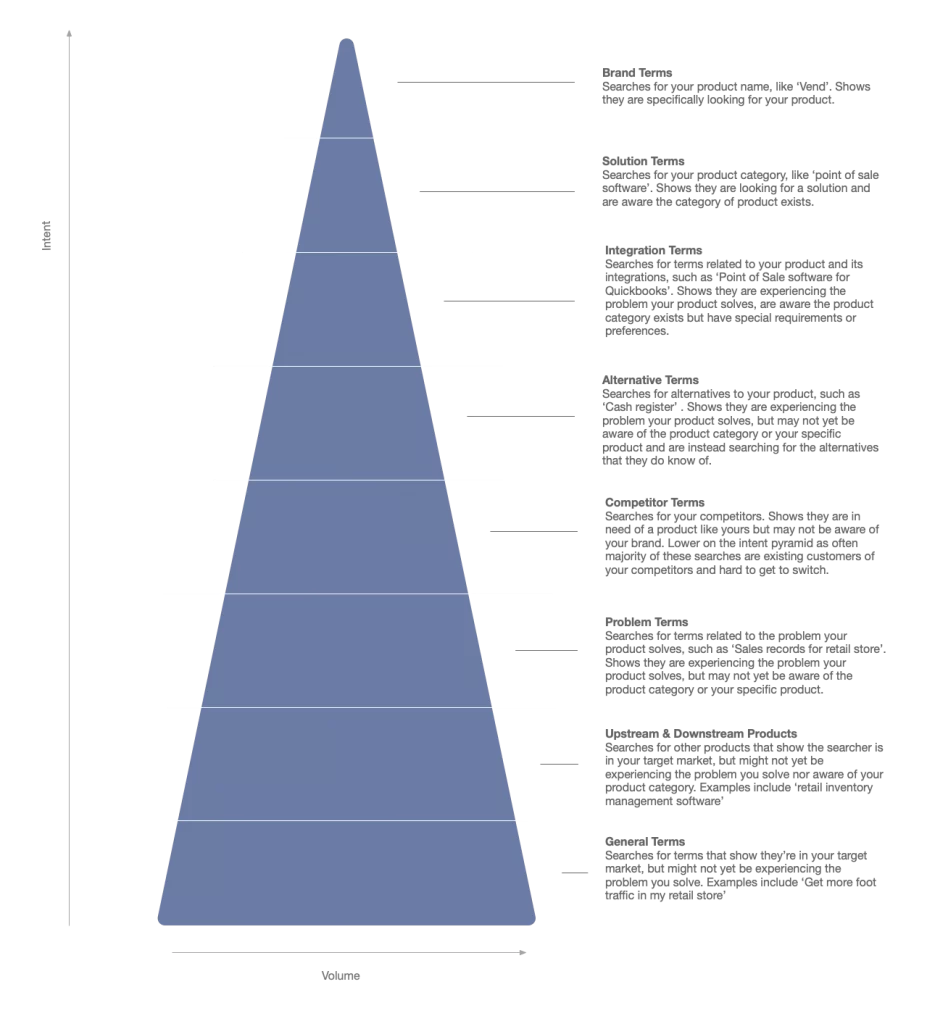 #3 Tip For Gold Coast SEO: Place Keywords In Headings
To make your website more search engine friendly, you should pay attention to the headings on your website.
Headings are important because they're used by search engines to determine what content is most relevant and important. Search engines like Google use this information to determine where your page should appear within search results. If a user searches for "Gold Coast Plumbers," they're going to want to see pages with those words in their titles and headings.
When you write your page's content, make sure your headings match the purpose of the page and include relevant keywords. This will help search engines better understand what your page is about.
In addition to using keywords in your heading tags, make sure you have enough content on the page so that you can include some subheadings. This will help break up large sections of text and give readers more ways to navigate through the information on your page without having to scroll down too much or skim past entire sections of the page.
In order to give search engines a better idea of your content, and to help readers find the most useful information on your site, be sure to include keywords relevant to your niche throughout the body of your post.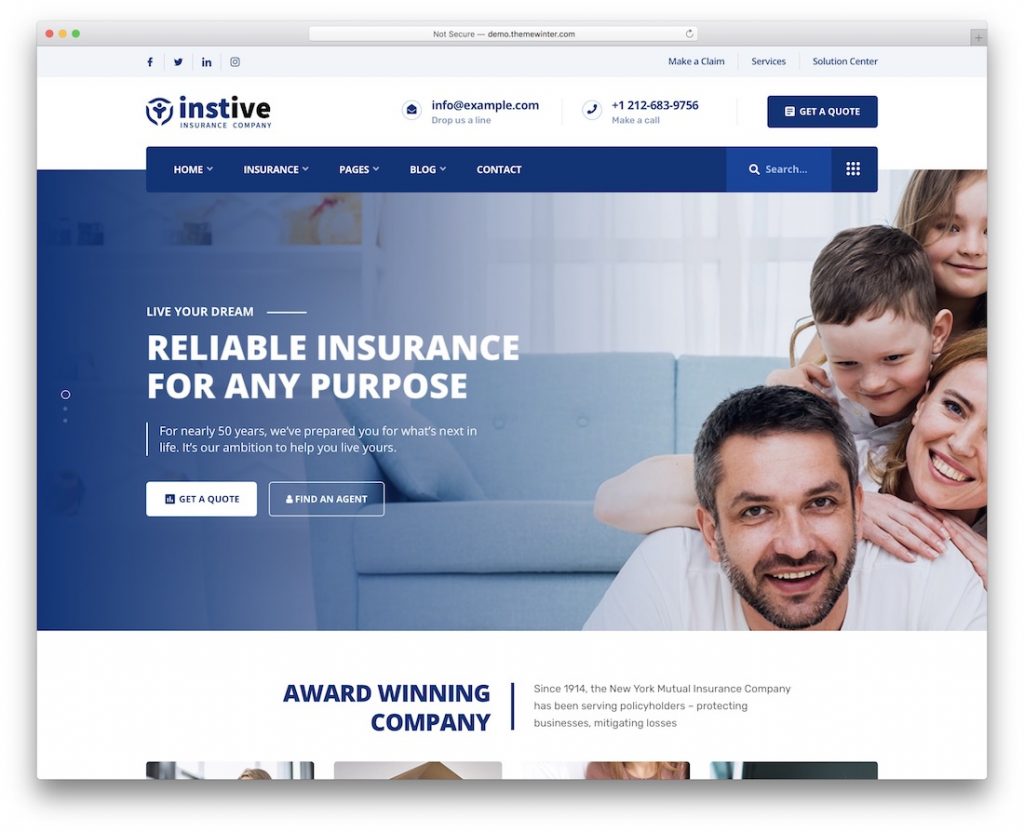 #4 Tip For Gold Coast SEO: Optimise For Local Search Phrases
Optimising your website to appear at the top of local search results is an inexpensive and easy way to get more business.
Local search results are becoming increasingly important for businesses with a physical presence. The growth of voice-activated search, as well as the ability to make purchases directly from Google searches, has made having a strong online presence even more critical.
If you want your business to show up when people search online for service providers in your area, add location keywords in your page titles, headings and site content. This will help Google know who you are and what services you offer.
Location keywords are phrases that tell Google where your business is located. These can include phrases such as "near me," "Gold Coast," or "in South East Queensland".
Some businesses that don't have physical locations might not think about including location information in their SEO efforts at all—but they should! Even if you're an online retailer who sells products across Australia or just on the Gold Coast, it's still key to include location-specific terms so that potential customers can find you when they're searching for businesses near them.
When you find the right keywords for your business, especially those related to its location, you will gain more visibility in search results.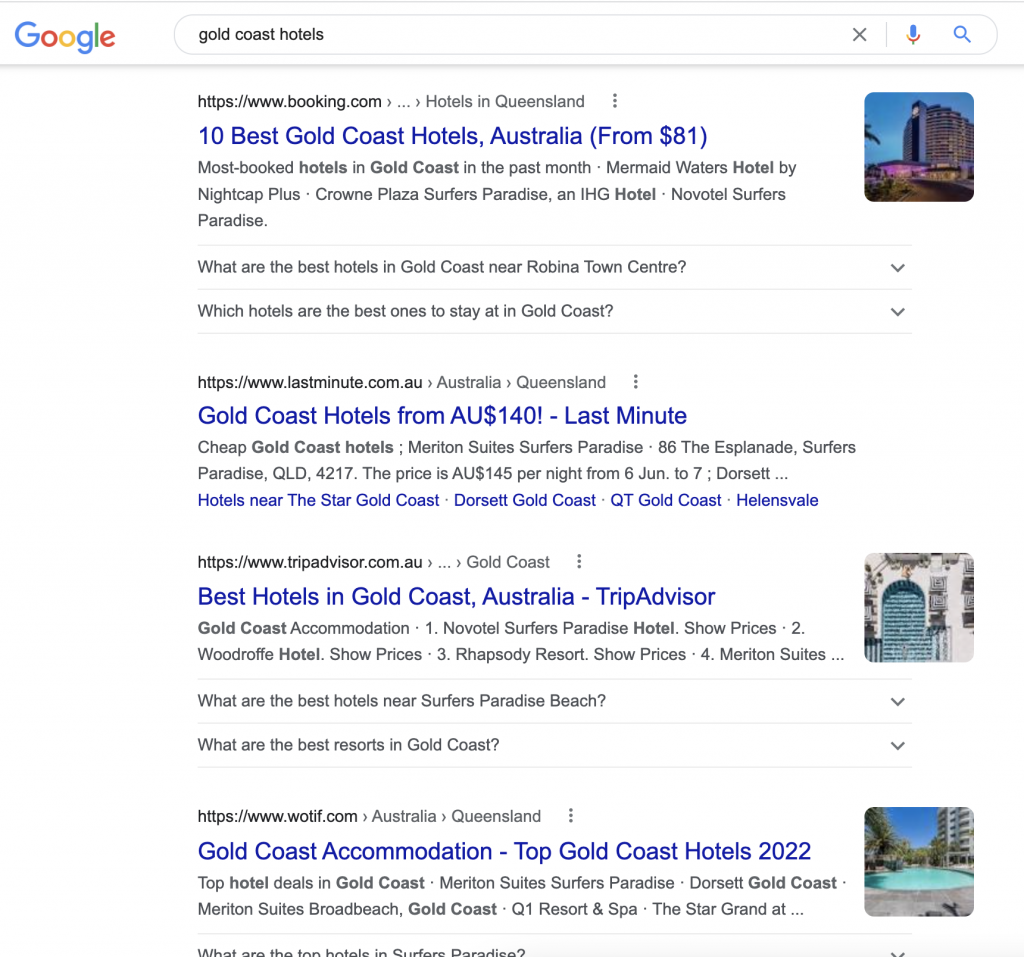 #5 Tip For Gold Coast SEO: Setup Google Search Console
Google Search Console can help you monitor the status of your website and see how it's doing in search results.
It's a free tool that provides a wealth of information about your site that can help you make smart decisions about SEO.
This tool can be used to fix issues before they become a problem. For example, if Google finds an error in the code for one of your pages, it will notify you about it and give instructions on how to fix it. Once you've fixed the issue, Google will re-crawl your page and update their index of your site to reflect any changes made.
See more: Google Search Console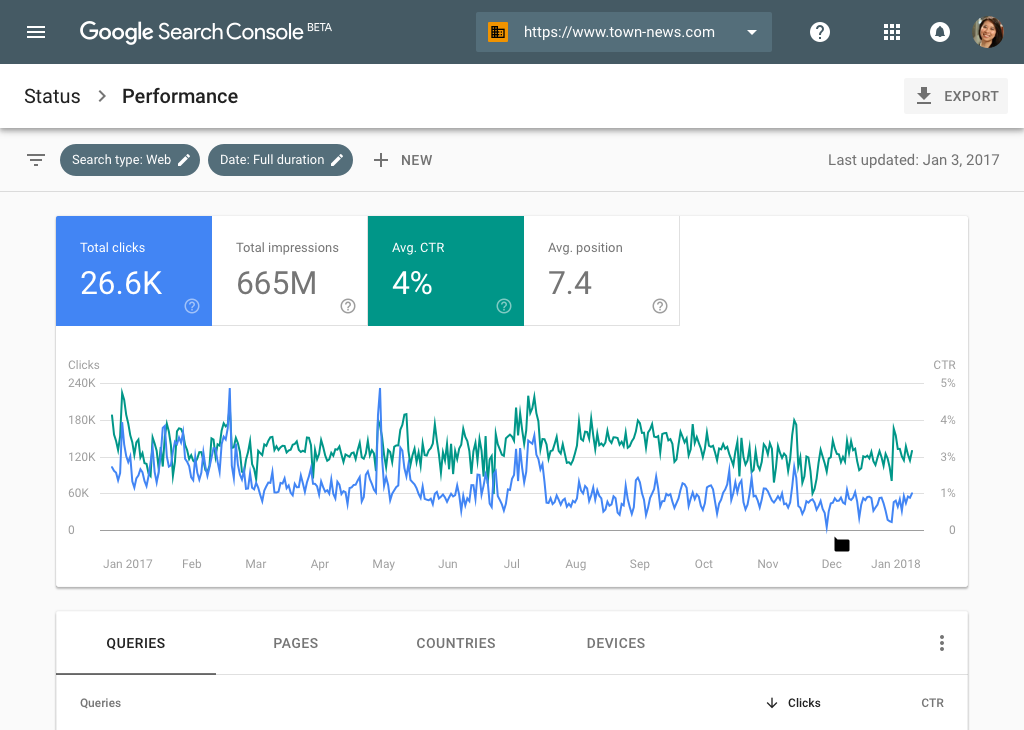 #6 Tip For Gold Coast SEO: Create Quality Backlinks
Quality backlinks are the foundation of any effective SEO strategy. In fact, in our experience, it's one of the most important factors in determining which websites rank on the first page of Google search results.
A backlink is a hypertext link on one website that points to another website. If multiple sites link to your site, Google assumes you must have something special going on, and ranks you higher in the search results. This is particularly helpful for small businesses, because it allows them to get noticed even if their site isn't as popular as larger sites that already rank well.
If you're looking to bring in more traffic and grow your business, then you should absolutely be investing in building high quality links to your website.The problem with backlinks is that many people don't know where to start with this process. They're afraid they'll do something wrong, or they just don't have the time or experience to do it right.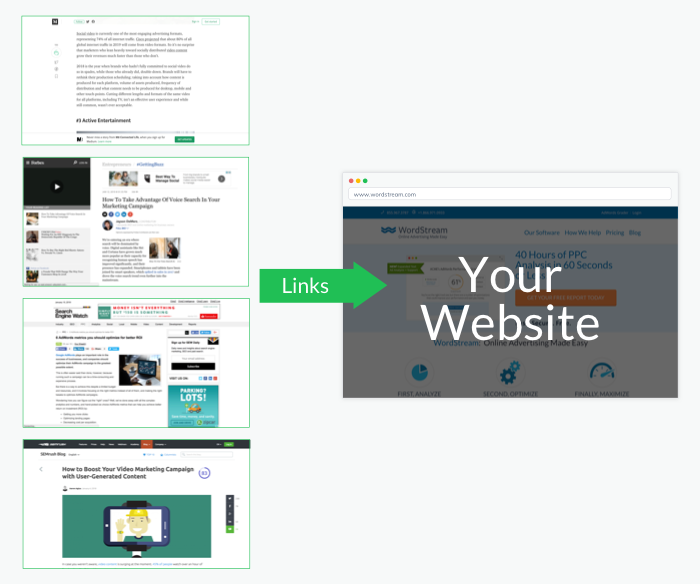 What's The Difference Between Good And Bad SEO?
How to tell whether your SEO company is doing a good job.
Not every Search Engine Optimisation (SEO) campaign is created equal. Some companies will cut corners by doing what it takes to get you on the first page of Google, without worrying about the overall effect it has on your website.
Our Search Engine Optimisation makes use of 'white hat' techniques, making sure we stay within search engine guidelines and only produce the best results for your business.
Black hat techniques typically include:
Keyword Stuffing
Link Farming
Hidden text & links
Blog content spamming
Tiny text, hidden text & hidden links
Cloaking
Doorway pages or gateway pages
Bait & switch or page swapping
duplicate content or mirror sites
With white hat SEO, you have a real chance to increase your organic traffic. But in order for it to work, you need to follow the guidelines set by search engines. You can start this process with professional help from our SEO company.
Our Gold Coast SEO experts have been using white hat SEO techniques for over 15 years. These methods are designed for human users and not merely to appeal to search engines and boost rankings. Our high-quality content will boost your rankings in Google and make your website a much better experience for potential customers – the kind of people who will enjoy your website and contact you!
White hat techniques typically include:
Auditing
Writing content & meta tags
Using keywords
Doing research
Link cleaning
Link building
Writing quality content for humans
Our Search Engine Optimisation services are designed to help you attract more visitors to your website through search engines. Our team are experts in using white hat, ethical search engine optimisation practices so your site is sure to please both the search engines and your customers.
Learn more about our internet marketing services.
Contact Our Gold Coast SEO Company
The Only Gold Coast SEO Agency You Can Trust
The Gold Coast is a great location for businesses who want to thrive in a digital world.
The Gold Coast is the fourth largest city in Australia, with a population of over 1.7 million people. It's also one of the fastest growing cities in the country.
It's no wonder that this sunny Queensland destination has become such a hub for digital businesses. The locals are friendly and warm, but they're also hard workers who aren't afraid to get their hands dirty when it comes time to get things done.
Many of these companies have made their home on the Gold Coast because they understand how important it is to be close to their customers and employees. These are people who live and work in a place where technology is always evolving, so it's important that businesses stay up-to-date with new developments and trends.
With so much growth potential on the Gold Coast, it's vital that your business has an online presence. This is why your business needs a digital marketing strategy from experts.
A digital marketing strategy can help you reach new customers and retain existing ones. It can also help you increase your sales and grow your business.
We can help you connect with your customers and grow your business through our expertise in Search Engine Optimisation. Our team of experienced professionals will work with you to develop a tailored strategy that gets results and meets your unique needs.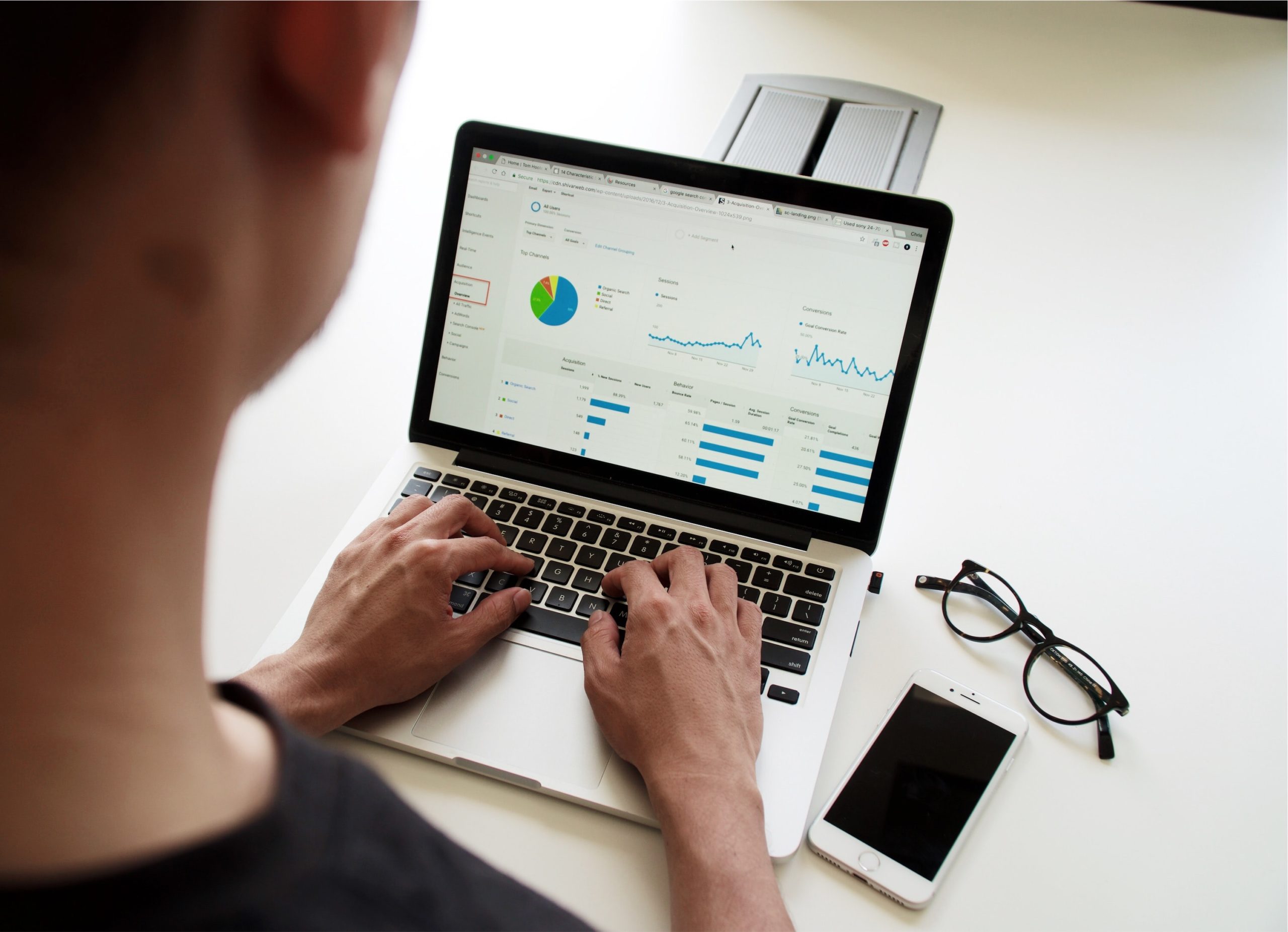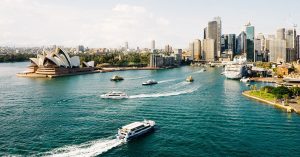 Sydney SEO Agency Dominate The Competition & Boost Your Growth Find out how our Search Engine Optimisation (SEO) experts can help deliver traffic, leads and
Read More »
Request Our Gold Coast SEO Packages
Gain more exposure for your business from the leading Gold Coast SEO Company.
Frequently Asked Questions
If you're looking to invest in Gold Coast SEO or are a business owner looking to improve the performance of their website and make it easier to find on the search engines, there's good chance that you have a few questions.
If you're looking to get started with our Gold Coast SEO services, click the button below to contact us now.
Enquire Today To Speak With Our Team
Enquire today and tell us about your brand and your project. An SEO specialist will be in contact with you as soon as possible.
We'll Create a Custom Strategy & Pricing
An SEO strategy will be designed specifically for your business to generate the results you're looking for.
Our Team Will Take Care of Everything
Our team will take care of every step of the way to save you time and ensure the best outcome.
Request Our Packages & Pricing
Please fill in your details in the contact form and one of our friendly team will be in touch shortly.