SEO Byron Bay - How To Boost Your Rankings On Google
Byron Bay is a great place for your small business. It's got everything you need to make your business grow. The region's laid-back atmosphere and eclectic culture are the perfect backdrop for entrepreneurs who want to take their businesses in new directions.
For businesses in Byron Bay, SEO is a crucial part of ensuring your continued success. When you want to get your business to the top of Google search results, it's important to know how to use SEO tools in a way that will help boost your visibility and increase your sales.
If you're a business owner, you've probably heard people say that SEO is a great way to grow your business. But what does that mean?
We know that not everyone has time to learn all about SEO, so we've put together some tips to help get you started on optimising your website and growing your business!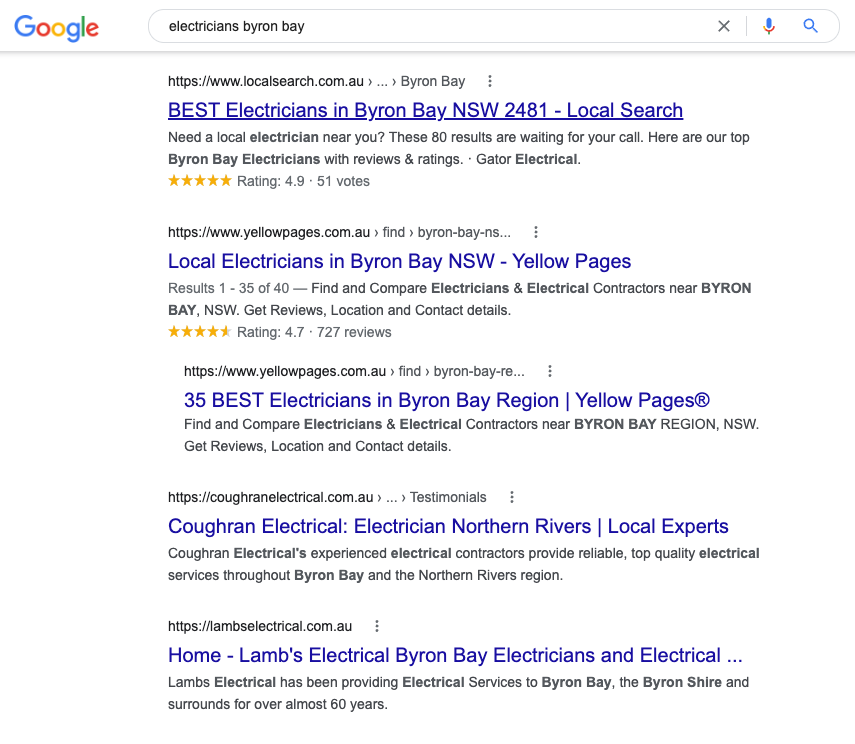 SEO, or Search Engine Optimisation, is the process of optimising your website to rank higher in search results. SEO impacts how many people find your business and what they think of it when they do. 
Search engine optimisation (SEO) boosts the amount of traffic a company receives from search engines by improving its website's content and performance. Increased organic rankings in search results will make your company easier to find and will increase its trust and brand awareness.
When someone searches for something, the search engine gives them results based on how relevant the content is to their query. If people are searching for "electricians in Byron Bay" but your site has nothing to do with electricians, you won't show up very high in the rankings. So if you want to be found by people who are looking for what you have to offer, it's important that your site is optimised so that it shows up as high as possible in search results.
Why is SEO important? Because more than 90% of people never click past the first page of their search results. That means if your company's website doesn't appear on the first page for a relevant search query, most potential customers will never know about it.

Since most people don't have time to read every single article on the internet about a topic they're interested in, people tend to rely on search engines to give them instant access to information about specific topics. If you want your business to succeed online, then you need to make sure that people can find it when they search online!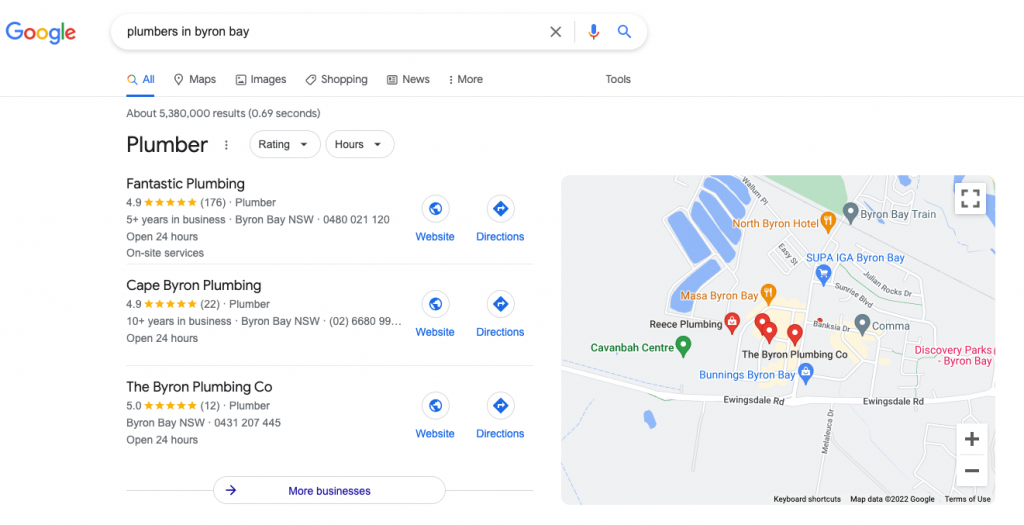 What Are The Benefits Of SEO For Byron Bay Businesses?
 There are a lot of benefits to using SEO. It's a proven way to increase traffic, build your brand's reputation, and grow sales.
When you optimise your website for search engines, you're doing more than just building up traffic. You're also building up your reputation as an authority in whatever niche you occupy. For example, if you're a beauty salon in Byron Bay and you want to appear in Google's top results when someone searches "Byron Bay Beauty Salons," then you would optimise your page with relevant keywords like "Nails", "Lashes" and "Hair". The fact that your website is at the top means that Google thinks you're the best beauty salon in the local area, and that will carry forward into searchers' impressions of you as well.
Here are just a few reasons why you should consider investing in SEO for your online business in Byron Bay:
Increase traffic to your website: SEO will help people find you online—and once they do, they might stick around for a while. This means more sales and higher conversion rates for your business.
Build your reputation: as an expert in your field by using SEO to get noticed as a thought leader in your industry. This will help you attract more customers looking for solutions from someone with expertise in the space.
Improving the overall experience for customers:

A higher ranking on search engines will help you provide better service to your customers. They will be able to find information about your company more easily, which will make them feel more confident in doing business with you.

Grow sales: by using search engine optimisation strategies that make it easy for people to find what they need from your website and give them an incentive to buy from you when they see what you have available!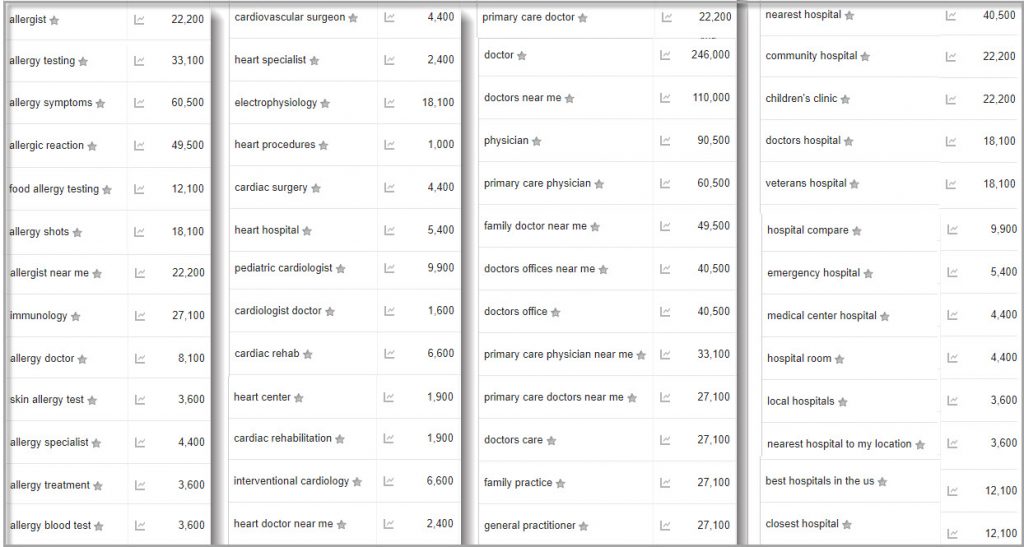 #1 Tip For Byron Bay SEO: Keyword Research
Choosing the right SEO keywords for your business can be a daunting task. There are so many options and it can be hard to know where to start. There are many factors to consider, from competition to search volume to the way people actually use them. 
You need to understand how search engines work, what your competitors are doing, and how your customers search in order to choose the right keywords that will help you reach new customers while also helping you convert them into paying customers.
The first thing you need to do is know who your target audience is and what they are looking for. If you're targeting customers in Byron Bay, then it's important that you know what their pain points are so you can create content that addresses those issues. If you're targeting consumers, then look at what they're searching for already and see if there's an opportunity there for your business.
For your SEO strategy to be effective, you need to know what keywords are and how they work. Keywords are words or phrases used to describe a piece of online content (such as a web page). They help users find your website when they search for specific information on search engines like Google or Bing.
There are two types of keywords: short tail (one or two words) and long tail (three or more words). An example of a short tail keyword would be "steakhouse." A long tail keyword would be something like "best steakhouse in Byron Bay."
Keyword research tools like KeywordsFX, Keyword Tool, and Answer the Public are great because they are based on actual search data. And they can help you uncover keywords and phrases people search online to find your website.
Try asking yourself the following questions:
What features do you offer?

How much does your product cost?
Do you offer customer support? How can they get in touch with you?
Are there any other companies out there offering similar products with different features? What's so good about about yours?
Keywords are words or phrases that people type into search engines when they're looking for information about a particular topic. When you choose your keywords, you want to think about the words and phrases that people who are interested in your content will use to find it.
Here are some tips to help you choose SEO keywords that will help you stand out from the crowd:
Think like your customer: What words would someone use if they were searching for your product? Those are likely the words you want to include on your website and in your content.
Using location-based keywords is super important. Don't forget to include location based words so people know exactly where you're based. 
Don't forget about long-tail keywords:

Long-tail keywords are longer phrases (usually 3 or more words), which are more specific than shorter phrases. 
Once you've got a good set of potential keywords, then it's time to dig in a little deeper into your pages. You want to sprinkle those keywords throughout your website.
Choosing the right keywords for your business can be a challenge, but it's one that you should absolutely take on.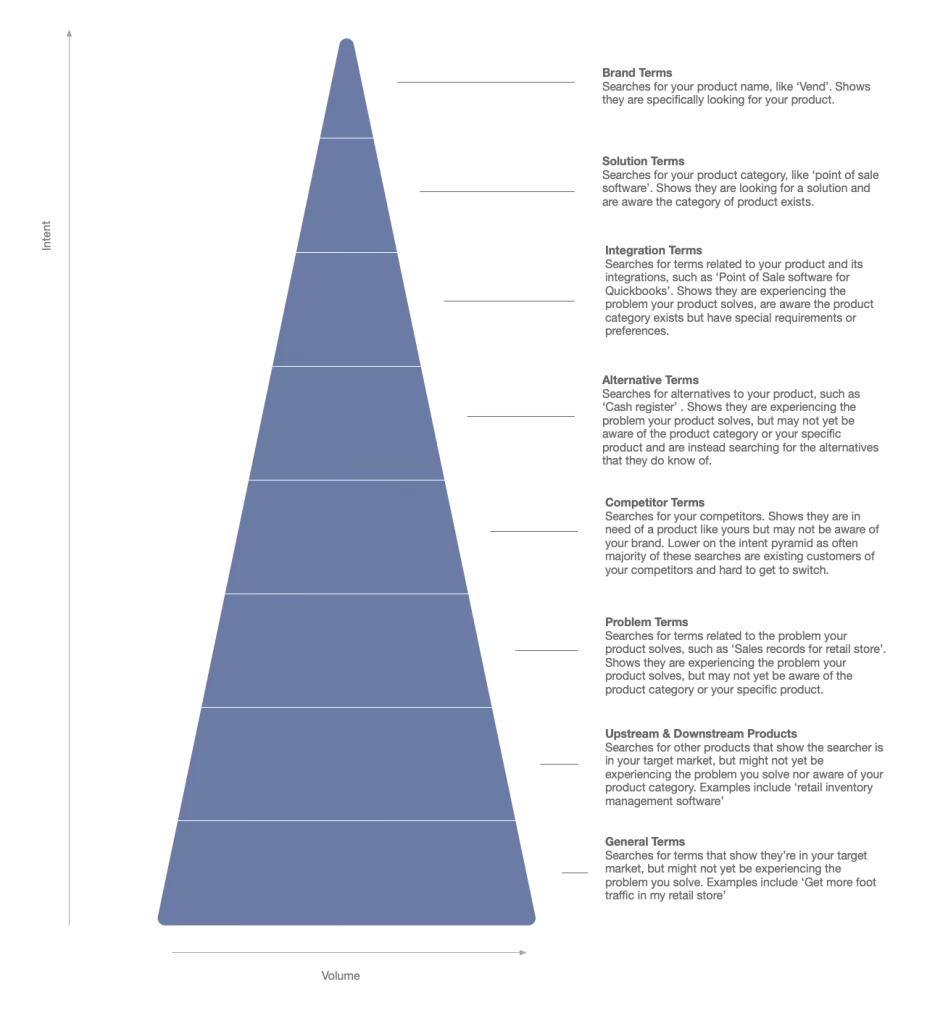 #2 Tip For Byron Bay SEO: Create Your SEO Strategy
A well-crafted content strategy can help you drive traffic to your business's website. This SEO content strategy template includes strategies, templates and samples of content that may help you in your own marketing efforts.
It's important to remember that SEO is about more than just keywords and links—it's about creating a valuable experience for the people who visit your site. That means that when you write copy for your website or blog, you should always be thinking about the next step in the process: how can this help someone who reads it? How can it help them make a decision about whether or not they want to buy from you?
So what exactly does SEO content strategy entail? It's the process by which you create and publish unique, helpful content that positions your company as a leader in your field. This can be done through blog posts, videos, infographics, case studies, interviews with industry experts, or any other format that helps you build trust with potential customers.
An SEO content strategy is a crucial part of any digital marketing plan, but many writers and marketers struggle to understand it. If you want your site to succeed, you need to be thinking about two things:
creating and publishing unique, helpful content 
positioning your company as a leader in your field.
If you're going to write content that's going to get a lot of traction, you need to do your research first. Make sure you know what topics are trending in your industry and what people are talking about. You want to give them the information they need, not just information that is related to what your brand sells.
If you have a blog, make sure to update it regularly with industry news, helpful information, and the latest company news. Giving readers the inside scoop is an effective way to keep them engaged on your site and give them something interesting to look at.
To build a successful strategy for Byron Bay SEO, you need to structure it in a way that will allow you to reach target audiences and move them through the sales funnel. You need to have keyword strategies for every piece of content you publish to strive for visibility in search engines.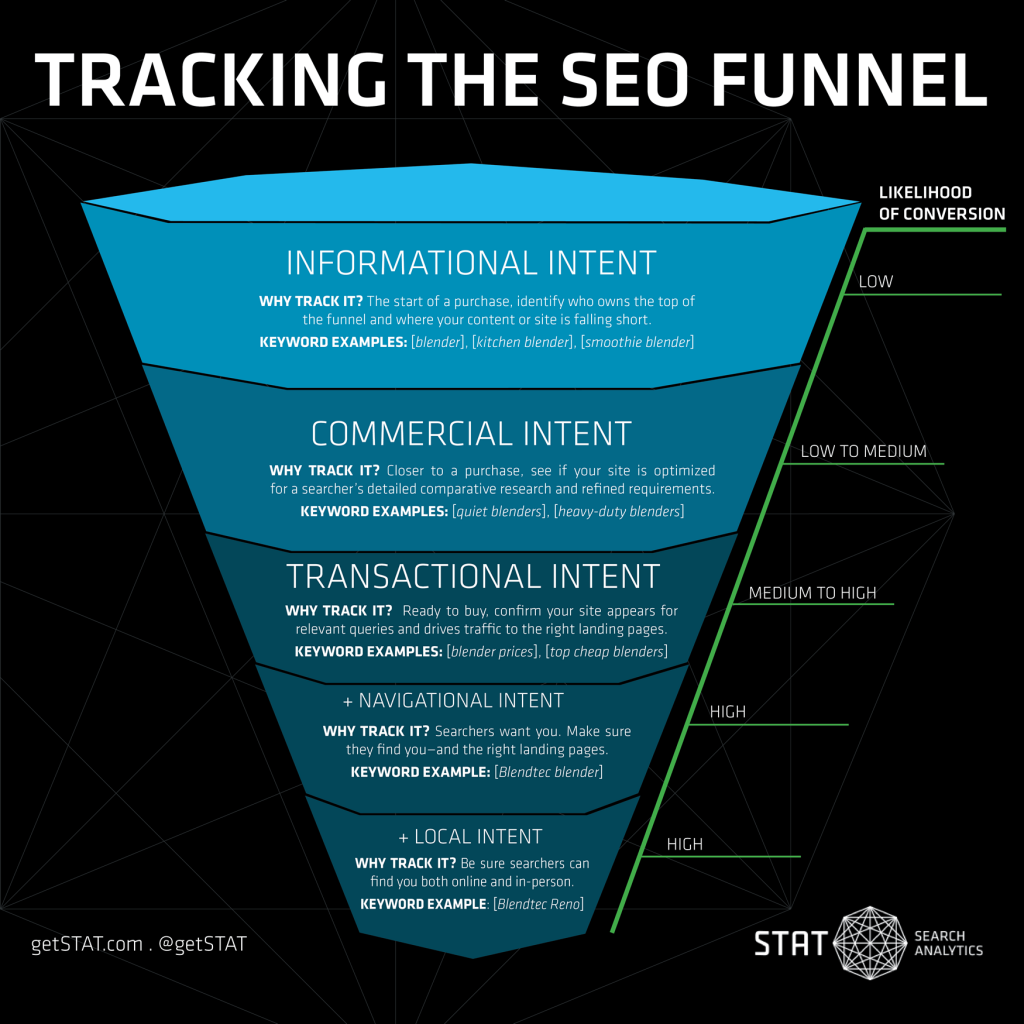 #3 Tip For Byron Bay SEO: Place Keywords In Headings
A great headline will capture your visitors' attention and convince them to read more. The words you use before and after the headline should appeal to your target audience. 
If you're wondering how to make your website more search engine friendly, look no further than your headings.
Headings are an important part of any webpage's design, since they help users scan the page and find what they need. But they're also a crucial part of SEO. Search engines use heading tags as an indicator of what content is most important on a page, so if you want your site to rank well in search results, you need to include keywords in your headings.
The most obvious way to add keywords is by using them in your heading tag names. For example, if you're writing about "Electricians in Byron Bay," the H1 tag for your article might be something like: "The Best Electricians In Byron Bay." This makes it easy for Google and other search engines to understand what your article is about at first glance.
Keywords that are relevant to your niche should also be sprinkled throughout the body of the post in order to help search engines understand your content and help encourage clicks to your site.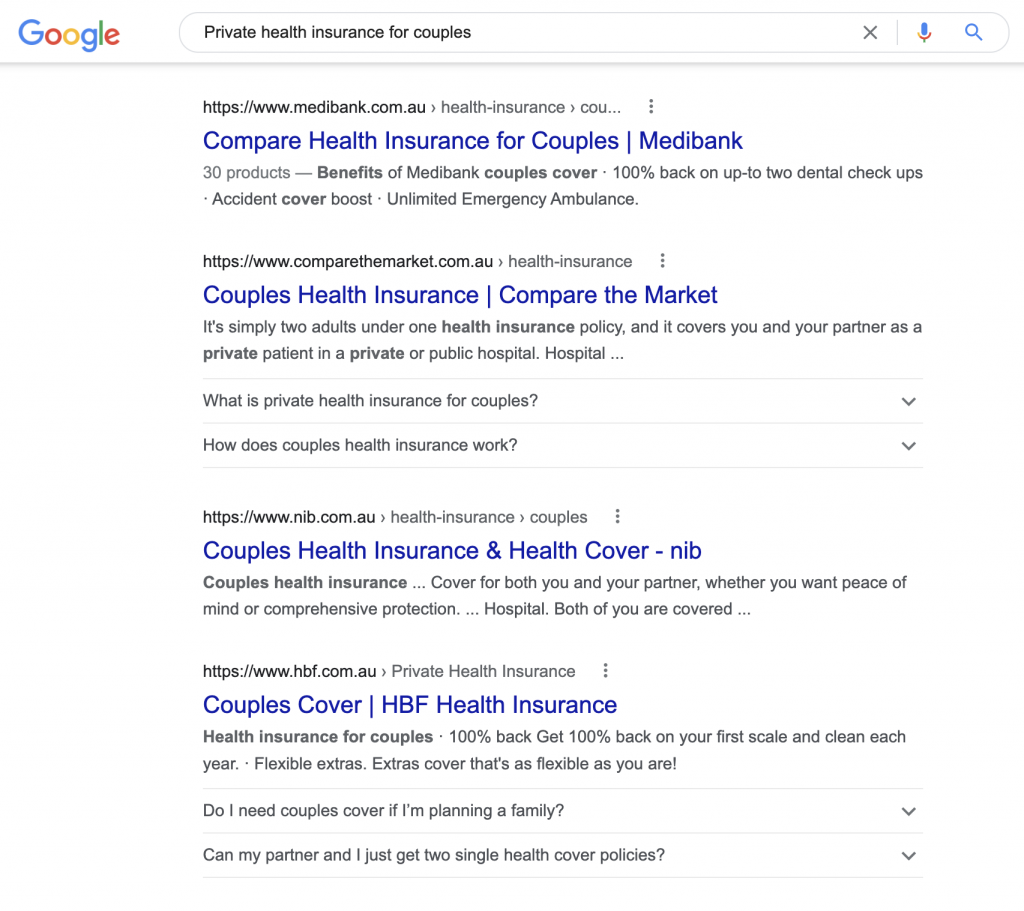 #4 Tip For Byron Bay SEO: Optimise For Local Search
When people search online for service providers in your area, you want to appear at the top of the results. The easiest way to optimise your site for local search is by adding location keywords in your page titles, headings, and site content. This will help Google know who you are and what services you offer.
Keywords that tell Google where your business is located are called "location phrases." These can include words like "near me," "in Byron Bay," or "in Northern Rivers, NSW." While this may seem like a simple step, many businesses overlook using keywords relevant to their location.
Adding location-specific keywords will also help with another important aspect of SEO: building links from other websites that mention your company name or address. If someone else mentions your business on their blog, then links back to your site will naturally increase traffic from those searches.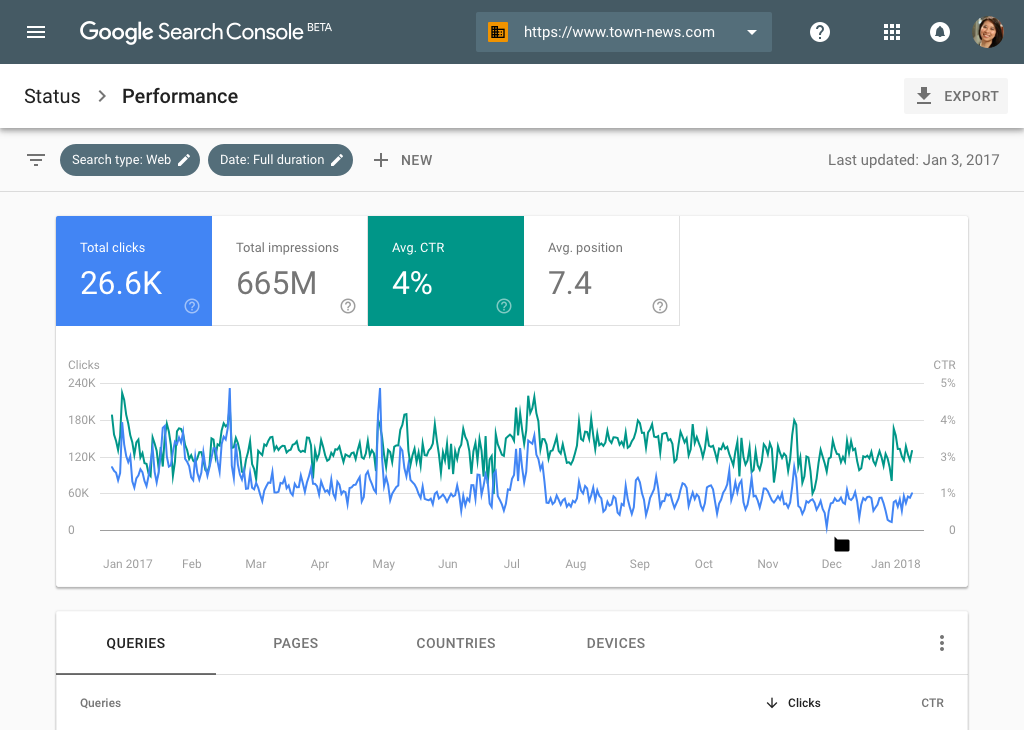 #5 Tip For Byron Bay SEO: Setup Google Webmaster Tools
Google Webmaster Tools can help you monitor the status of your website on search engines like Bing and Yahoo, and even gives you the direct IP address. This helps you fix technical issues or check if your website seems to have slowed down or a page is not loading properly. Use this tool if you're having any technical issues with your site.
Visit Google Search Console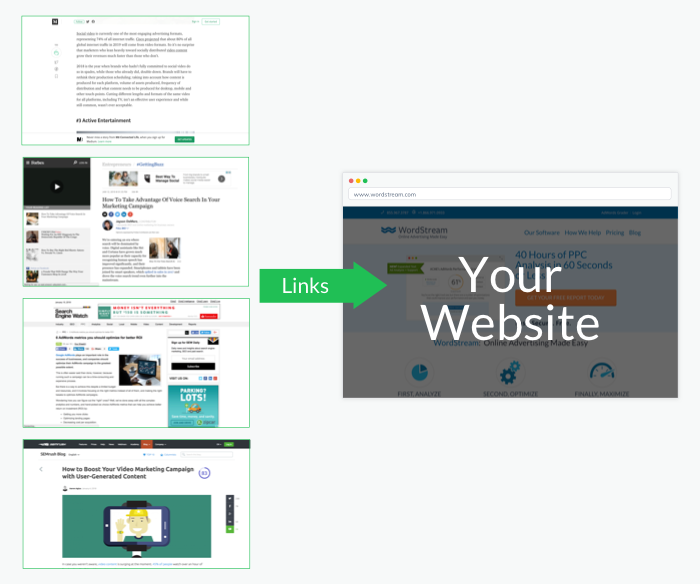 #6 Tip For Byron Bay SEO: Create Quality Backlinks
A backlink is a link on one website that points to another website.
When Google sees multiple websites linking to your site, it assumes you must have something special going on—and it ranks you higher in the search results. This is particularly helpful for small businesses because it allows them to get noticed even if their site isn't as popular as larger sites that already rank well.
While there are many strategies for building backlinks, one of the most common methods is guest posting. Guest posting involves contacting a blog or website with similar interests and offering to write an article for them. The blog or website will often link back to you in exchange for your content. This is great for brands because it allows them to gain exposure from a relevant audience while also forging new relationships in their industry.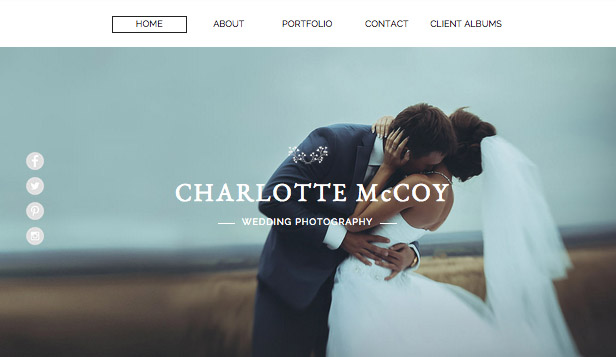 SEO is a long-term strategy, so you shouldn't expect to see immediate results. However, it's important to remember that SEO is never a one-and-done kind of thing—it's an ongoing process that requires constant monitoring and updating in order to keep your site at the top of search engine rankings.
If you want to know how long it takes for SEO to work, it depends on several factors: how much content is already on your website and how often it's updated (more content = more pages = more chances for search engines to see your site), what kind of content you're creating (pages with lots of images and videos tend to rank higher), whether or not you have backlinks from other websites pointing back to yours (the more links there are, the better), and how competitive your industry is (if there are dozens of companies competing for the same keywords as yours, then it may take longer).
SEO isn't a one-size-fits-all strategy. It's about making your site as attractive as possible to search engines and users alike, so it can rank highly on search results pages (SERPs). You need to make sure that your site is optimised for the keywords you want to rank for, while also making sure the user experience is great.
There are a lot of moving parts to SEO and it can be overwhelming to try to figure out what you need to do. So we've broken down our work into these four steps:
1) Keyword recommendations – If you know what keywords you want to rank for, this step is easy. If not, we'll help you figure out which ones are best for your business and how they fit into your overall strategy.
2) Local optimisation report – This report gives you information on how well-optimized your location pages are for local search results (like Google My Business). It also gives recommendations on how to improve them so that they show up when people search for businesses like yours on Google Maps or Google Search.
3) Onpage SEO Report – This report gives an overview of how well-optimized every page on your site is for SEO purposes, as well as recommendations for improvement based on this analysis.
4) SEO Implementation – Once we know what needs fixing and why.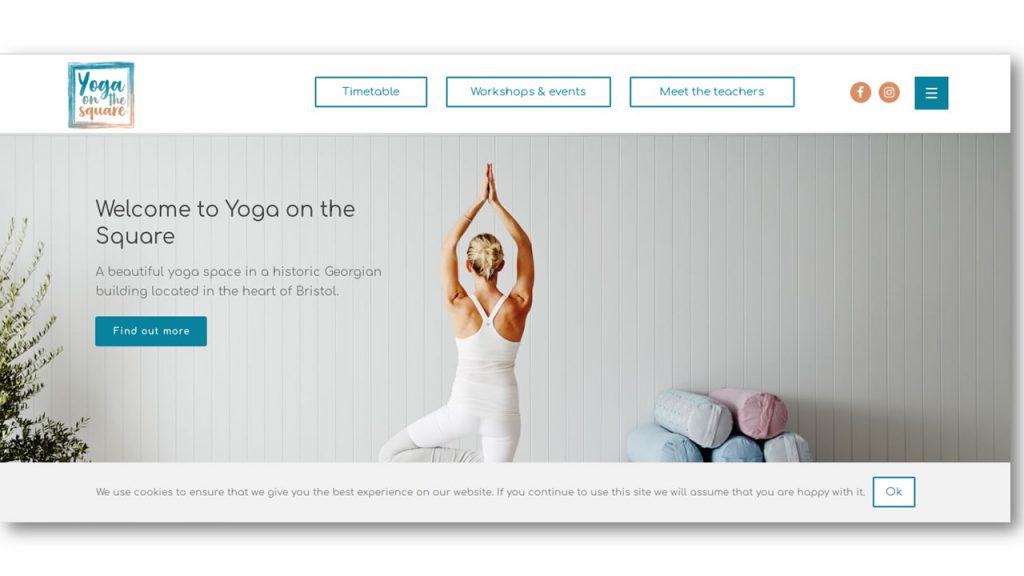 Byron Bay SEO Requires A Specialised Approach
SEO requires a specialised approach by experts with experience in the industry.
Many people think that SEO is just a matter of writing content and then letting Google do its thing. However, this is not how it works. In fact, if you try to do it yourself, your site could end up getting penalised or removed from the search engine entirely!
In fact, SEO is so complex that many businesses have found it difficult to get the results they want. They hire someone who promises to deliver results, but then they struggle to understand what's going on or why their site isn't ranking.
The truth is that SEO requires a specialised approach by experts with experience in the industry. You need to work with someone who understands how search engines work, how people use them, and how to get your site ranked in the first place.
When you hire an expert SEO company, they will work with you to understand your business and what makes it unique. They will also help you develop a plan for your website that will ensure that it can be found by potential customers online.
Get Help From A Byron Bay SEO Agency
The SEO landscape is constantly changing, and businesses in the Northern Rivers Region of NSW need to be able to adapt in order to stay relevant.
If you're looking for a way to stay on top of trends as they emerge in the world of search engine optimisation, you can't do better than a local SEO agency.
Our team of consultants has years of experience working with local businesses just like yours. We have deep knowledge about what works best in your industry and how to optimise your site so that it performs well on search engines like Google, Bing and Yahoo!
Speak to our Byron Bay SEO Agency now to get help for your business.