Restaurant SEO: Top Tips From The Experts
SEO best practices can help you maximise your investment in digital marketing by improving the visibility of your restaurant and encouraging customers to visit. As more individuals search online, your restaurant's digital marketing strategy becomes more important. If your website isn't optimised for mobile, you could be missing out on your audience. Hiring an Australian SEO agency may not be within your restaurant's budget, so here are some tips to help get you started.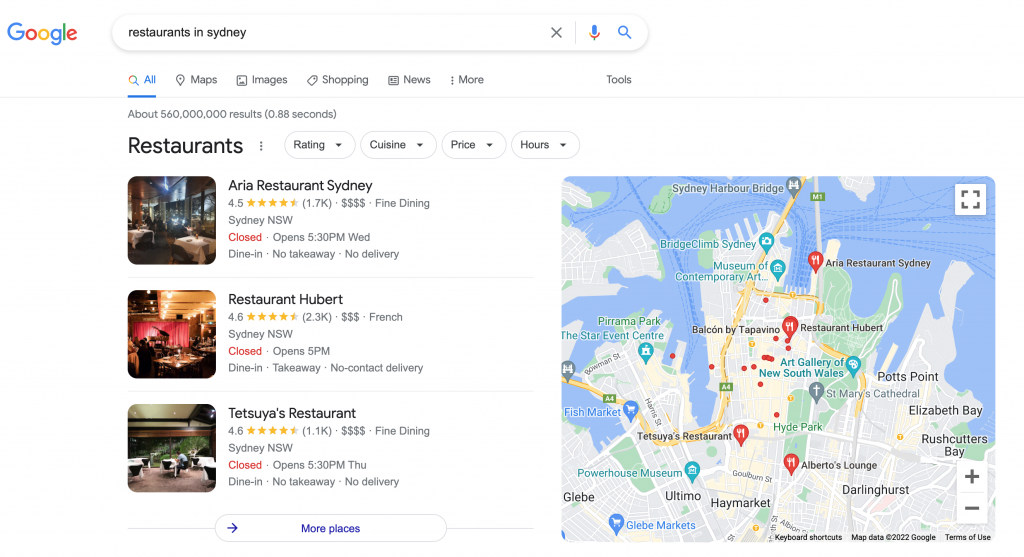 What Is SEO?
SEO, search engine optimisation, is the process of optimising a website to appear in search results on Google, Yahoo, and other search engines for terms related to your core business? The goal of this process is to get more traffic to your restaurant's website.
For example, if you owned an Italian restaurant in Sydney, you would want your website to appear in search engines each time someone searched for "Italian Restaurants In Sydney" or "Best Italian Restaurants Near Me"

SEO For Restaurants: Why It's Important
In an increasingly online-focused world, it's important for restaurants to have a strong online presence.
As a restaurant, it is important to be able to compete with other restaurants. To win this fight, you have to be on top of your SEO game.
Improving visibility at the local level will facilitate both in-person dining and carry-out options.
Although there are advertising, partner services and referral options to get traffic, the organic search results and map pack are good ways to get direct traffic to turn into customers.
What Are The Benefits Of SEO For Restaurants?
Restaurant SEO comes with a range of major benefits. including:
Increasing traffic to your website
Increasing table reservations and bookings
Growing the number of take-away orders
Building awareness of your restaurant's brand
Helping business owners to make more money
SEO For Restaurants: Top 8 Tips
1.Keyword research
Using a tool like Semrush, you can get an idea of which keywords are popular with online users and which ones have more competition.
Try entering phrases relating to breakfast, lunch, dinner, romantic dates, waterfront restaurants, live music etc.
Use high-level restaurant keywords like "Restaurants in Sydney"
Include a selection of niche-specific keywords such as "Italian restaurant", or "Vegan"
You need to identify specific keywords that users are putting into their search engine when looking for a restaurant. By creating a complete keyword strategy, you can learn what keywords are the most popular, and then use them in your content. Identifying specific keywords and incorporating them on your restaurant's website will lead to increased website traffic.

2. Generate more reviews for your restaurant
When searchers review search engine results, they will inevitably click on the restaurants with the highest star ratings first. Restaurants should pay special attention to the reviews they receive on the search engine results pages, because those will have a much broader impact than any other method.
For the most accurate representation of your business, search engines will pull Google reviews into their search engine results pages. It is important to monitor your reviews and respond to any that aren't accurate or prompt customers to review you.
Using structured data markup, you can have your star ratings appear in search results and provide another compelling reason for a user to click on your site over your competitors. A higher star rating is likely to translate into a higher click-through rate, and thus more foot traffic.
3. Make your website mobile-friendly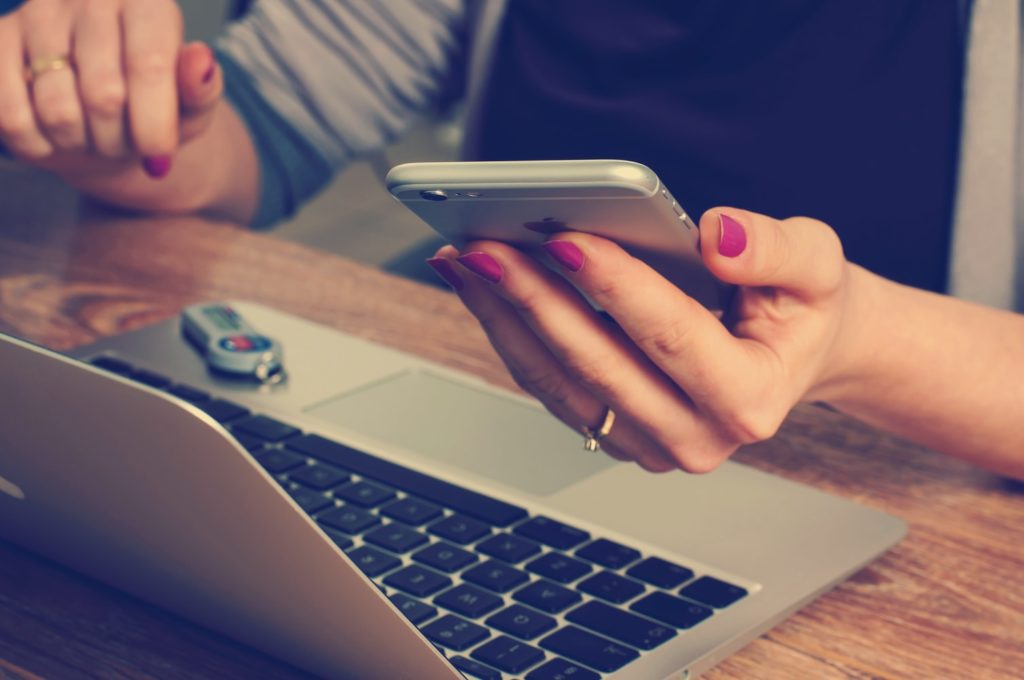 Your restaurant website must have a positive user experience for mobile customers. Since mobile devices make up a high percentage of restaurant website visits, it's essential to consider your restaurant website's rendering and load speed when curating an excellent mobile user experience. Make changes to the site's HTML and add an online ordering feature to make placing a pick-up order a seamless experience.
Searching for an SEO agency to help your restaurant? Click the links below for more information:

4. Write relevant blog articles
Ensure that your restaurant's homepage is clean and contains a sufficient amount of unique and localised content. Google looks at more than just the keywords you use in your content; they also look at the context of your content. This means that if you're regularly posting new content on your site, Google sees your website as engaging and worth giving a positive ranking. Writing relevant blog articles that relate to the function of your restaurant is an easy way to do this. Blog article ideas include Winter Cocktails, Birthday Party Ideas, etc.
5. Share your content on social media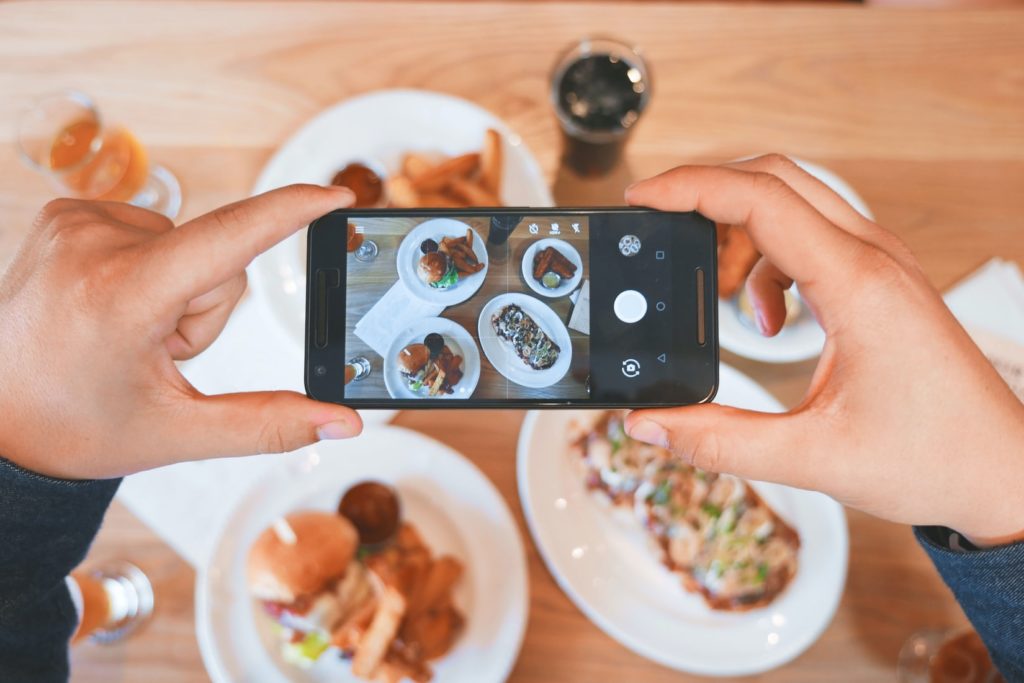 Don't underestimate the power of social media when it comes to engaging new audiences.
The more social media engagement your content receives, the more authoritative you appear to search engines. When people engage with your social media content, they're often interested in the same things that they're likely to search for online.
Post relevant content across social media platforms to capture new customers through searches.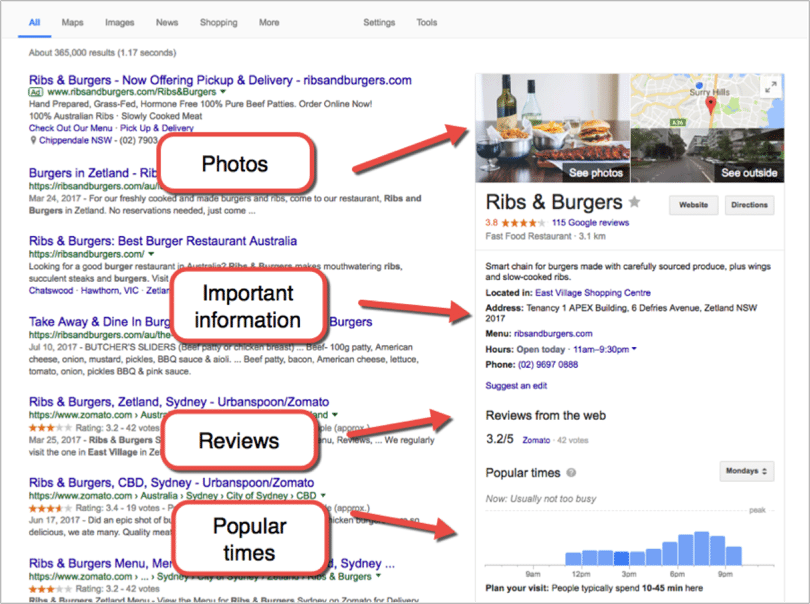 6. Onpage Optimisation For Local Search
When it comes to local SEO for restaurants, it's important to claim, standardise your data, and optimise listings on all of the major and relevant local search properties.
Having accurate NAP (name, address, phone) data that is consistent across all data sources is a critical foundational element of local SEO. This will enable you to manage your online reputation and business information.
Things like the business description, business categories, and writing in general can all be improved to help rank higher in search engines.
To ensure your site is indexed properly now and into the future, make sure your robots.txt and XML sitemap are set up correctly.
Keyword-specific page URLs, title tags, meta description tags, headings, page copy, and image alt attributes help search engines discover your pages.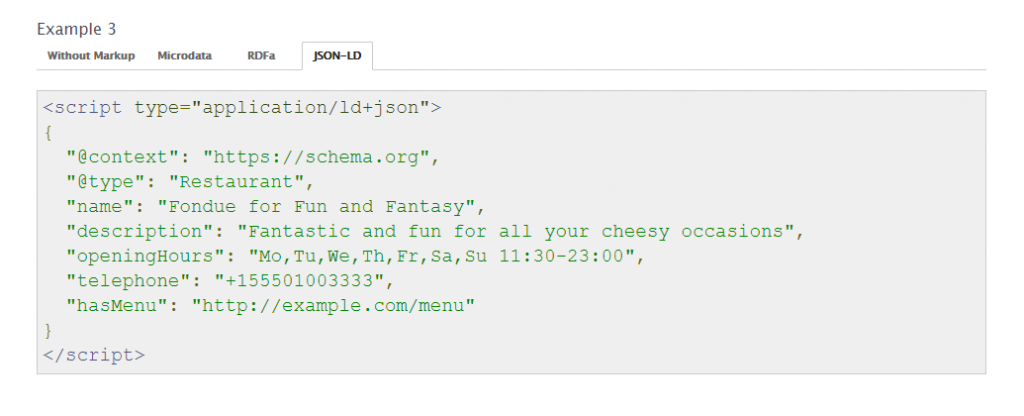 7. Schema Markup For Restaurants
Another great SEO for restaurants, is to implement schema markup.
An excellent way to make my website more visible in the search results is to implement Schema.org for my restaurant business. It's important to have the right developers, website platform, or content management system to integrate with schema.org for restaurants.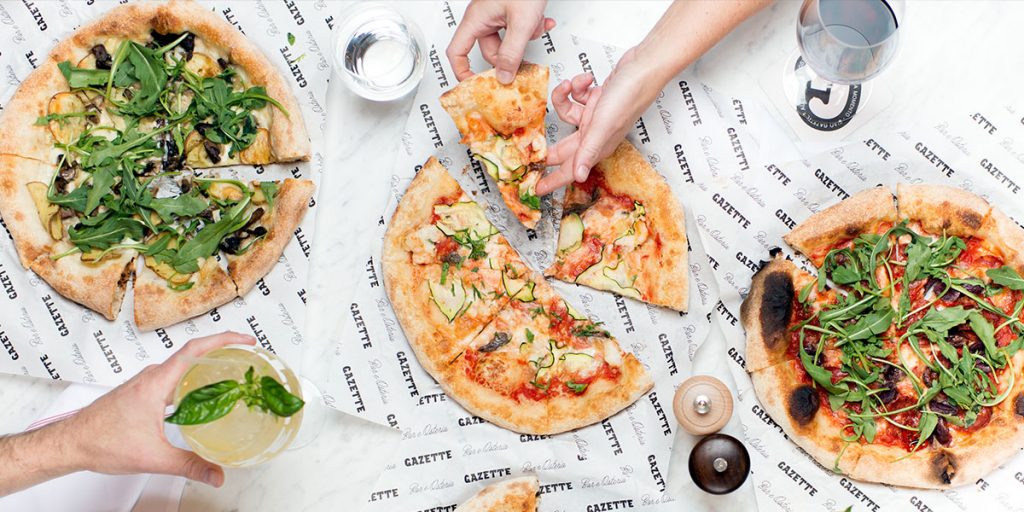 8. Geotag Your images & Optimise Alt-text
Another thing that not many restaurants take advantage of is the geotagging images.
While modern cameras have a good camera, they have big image files with a lot of unnecessary information. Running those images through websites such as 'the eXifer' allow you to modify the metadata. You can add in unique titles and descriptions.
Another option is to upload your photos to image platforms such as Flickr and filling in the information, including your location and keywords. Allowing stunning photos of your restaurant and dishes to have another chance at showing up in Google Image search results.
Need Help With SEO For Your Restaurant?
If you need help with SEO for restaurants, our expert team is here to help. With over 15 years of experience working with the best restaurants, bars, hotels and venues across Australia, our team will be able to propel your business to the top of Google.