Case studies & results from the 2,000+ digital marketing campaigns we've run across Australia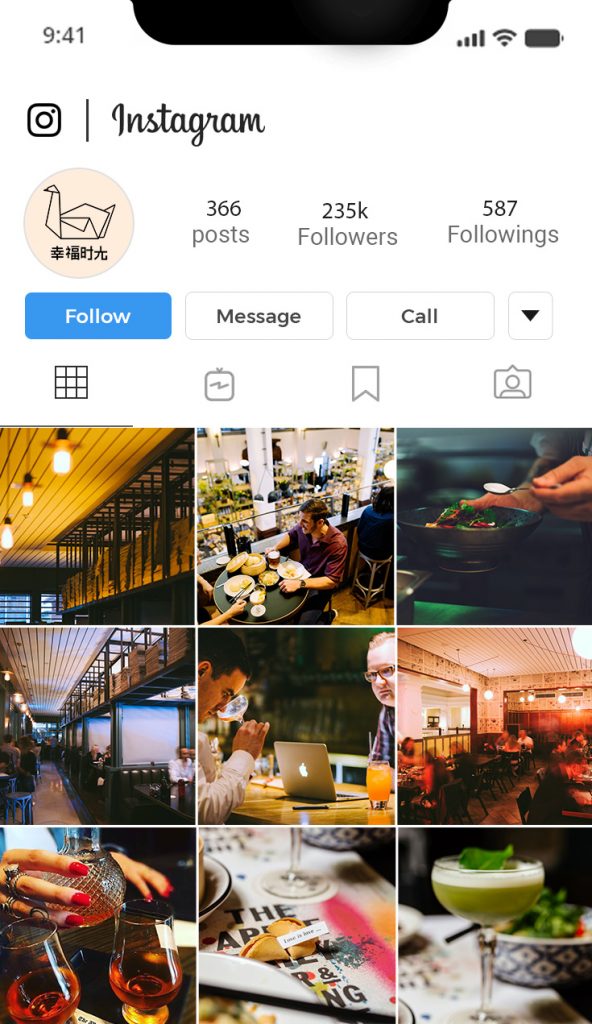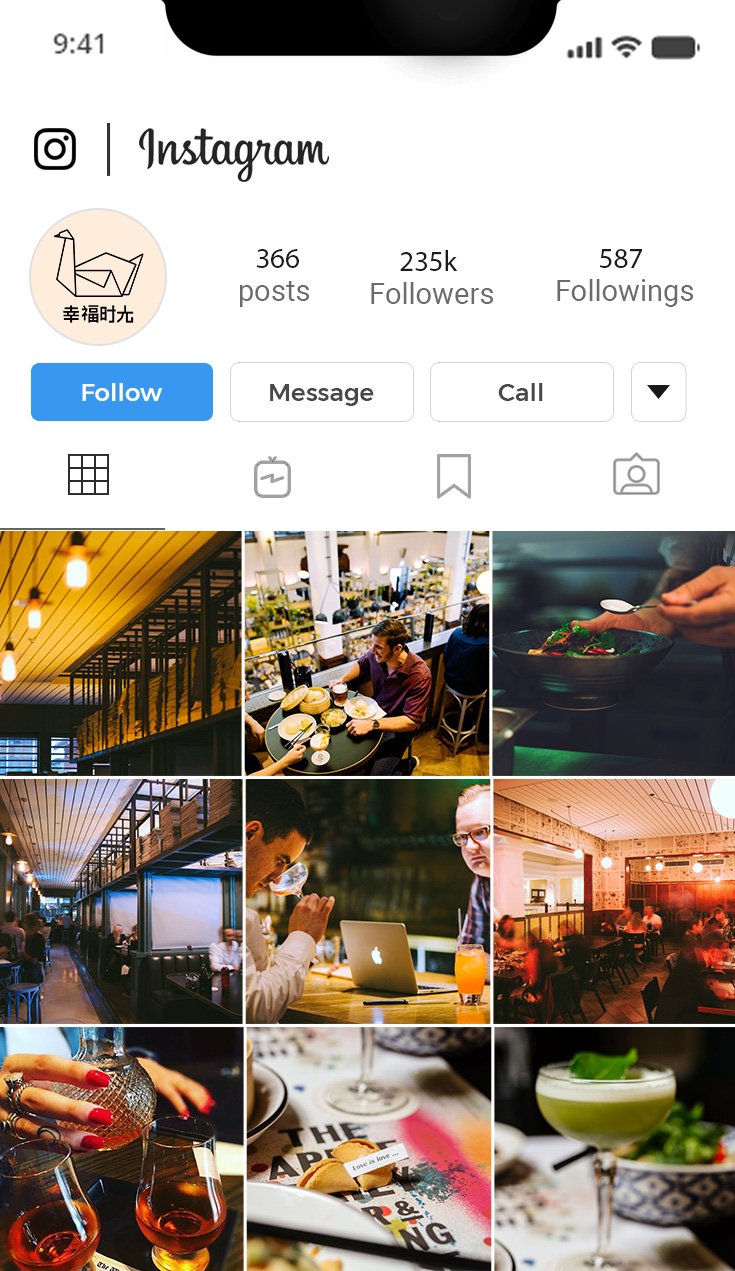 A sample of our results from digital marketing campaigns across Australia.
How We Generated 500k Impressions In 14 Days
An integrated content strategy combined landing page design, editorial copywriting, email marketing and a targeted social media campaign to generate database members and user engagement for Your Local Fruit Shop.
2,020+ Instagram Likes In 9 Days For This Brewery
With 320 days of scorching summer, Townsville needed a place to make big beers that quench an endless thirst. To support the launch of Tiny Mountain Brewing, we put together a targeted social media strategy to position this brand for long term success.
2+ Million Ad Views For Colonial Brewing Co
We joined forces with Greenpoint Media to execute a powerful brand campaign for Colonial Brewing Co.
We designed a digital amplification strategy across social media networks and display networks to maximise their brand awareness throughout summer.
The campaign blitzed a wide range of industry benchmarks and provided the brand with enormous exposure to new and existing audiences.
Have a project you need help with?
12,000 New Followers For XXXX Brewery
Perched on Brisbane's inner-city outskirts for the past 140 years, the XXXX Brewery is an iconic landmark for the river city.
We worked with the team at XXXX Brewery to develop a strategy to grow the follower base of the social media pages, namely Facebook and Instagram.
Our campaign involved segmenting their broad customer base and targeting locals, Milton Mango brand advocates and tourists with engaging content.
The social media accounts received phenomenal engagement and growth throughout the campaign. The Facebook page grew by 10,000 new followers and the Instagram account grew with over 2,000 new followers.
7,000+ Email Newsletter Subscribers For Little Creatures in a Month
Little Creatures Fremantle is an iconic brewery situated on the Fremantle Harbour. It's one of our favourite places to enjoy a tasty pizza and a refreshing pale ale while soaking up the sunshine.
The legendary beer brand wanted to take their digital strategy to the next level, so we put together a strategy to help grow their email database.
Our campaign involved the creation of rotational competitions and incentives to generate sign ups from targeted audiences. We built a series of custom landing pages that using principles of conversion rate optimisation to generate sign ups. We also used advanced targeting to deliver social media advertisements to a specific audience of locals and beer drinkers.
How We Grew This Wedding Venue's Enquiries By 191%
Our campaign was designed to generate more wedding enquiries for this beautiful beachside wedding venue.
Our campaign was designed to reach potential brides who were searching for similar venues, however we used advanced targeting to ensure our content was displayed only to affluent couples who were prepared to meet the right minimum spends.
Our approach included the rollout of seasonal promotions across Google Ads, social media and a microsite. Ongoing Search Engine Optimisation has helped the venue to gain top placement in Google search for a wide range of important keywords.
Wedding enquiries increased by 191% when compared to the previous year (Feb-June)
Page one placement for major keywords relating to "kingscliff wedding venue".
Website sessions and returning website visitors increased by 280% and 281% respectively.
Babalou's organic impressions saw significant growth from October 2017 to present.
How we helped this French Restaurant pivot to takeaway during the pandemic
The global pandemic was a challenging time for businesses within the hospitality industry. With lockdowns preventing people from dining in restaurants, many venues needed pivot quickly to find a new source of revenue. Montrachet is a popular French restaurant based in Brisbane. When the pandemic struck in March 2020, we helped the team design a marketing strategy to help drive sales of takeaway orders. This ecommerce strategy included optimisation of their Shopify store to boost the conversion rate, along with targeted social media ads to drive sales from their followers. The campaign recorded strong engagement with over 400 orders generated in the first three months of the campaign.
How We Doubled This Venue's Private Function Bookings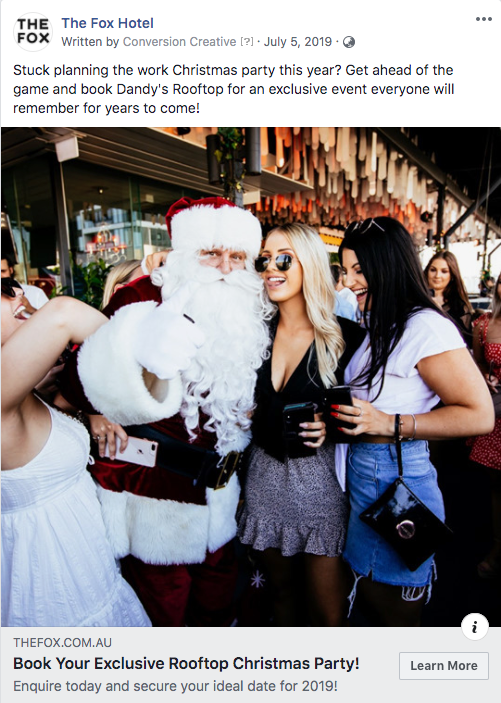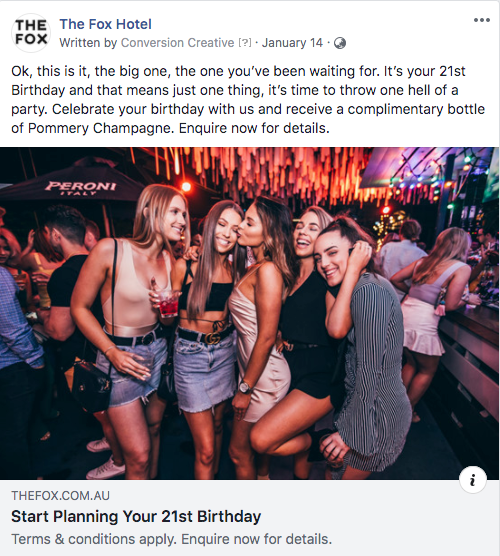 A comprehensive lead generation strategy was designed to help this iconic event venue fill its bookings calendar.
We applied a holistic approach to lead generation that included Search Engine Optimisation, Google Ads, Facebook and Instagram advertisements.
We developed quality landing pages and carefully optimised the user experience to ensure that the campaign was generating the best results possible.
Our campaign was fine tuned with advanced machine learning to ensure that we were building high quality leads from potential customers who were willing to meet the minimum spends.
The campaign has generated an impressive list of results.
Top placement in search engines for keywords relating to "21st birthday party venues" in Brisbane.
Page one placement for major keywords relating to "function rooms in Brisbane".
PPC conversion rates of up to 95% for target ad groups within the initial 60 day period.
The Fox Hotel's web traffic increased by an impressive 65% over 12 months.
20% increase in monthly conversions compared to previous year.
How We Generated $250,000 Online For This Winery
With lockdowns preventing people from dining in restaurants, many venues needed pivot quickly to find a new source of revenue.
Pialligo Estate is a winery, restaurant and events business located in Canberra. We helped Pialligo Estate pivot their entire business model when the city went into a 3 month lockdown in April 2020.
We designed an ecommerce strategy to help generate sales of produce and groceries produced by the team through of Search Engine Optimisation, Shopify optimisation, social media advertising and Google Ads.
Have a project you need help with?