AI copywriting is an online software that uses artificial intelligence and other important technologies to simultaneously change content and tone to create different content types for you. The software has the power to create content that is persuasive and engaging. This is vital for your business to engage with your prospects and customers and eventually convert them into leads, clients or customers. Although this is a fairly new concept, there are already a number of AI copywriting tools on the market. This article lists 5 of the best AI copywriting tools.
Copy.ai

CopyAI uses the GPT-3 writing model to generate the best quality content. it offers more than 70 tools and features to seamlessly generate content with artificial intelligence. CopyAI is very easy to use, thanks to the simple interface. Just select a type of content from the menu, enter a couple of sentences into the box, and click Generate. It features a Shopify plugin that automatically generates descriptions for all of your eCommerce products, plus it also has a chrome extension. Copy.ai has a 7 day free trial, and prices start at $49 / month.
Jarvis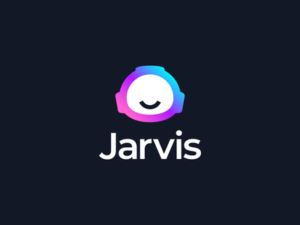 Jarvis can generate word-for-word content for a wide variety of content creation tasks, including tasks like blog posts, product descriptions, social media updates, and Google ads.Jarvis has a clientele of more than 10,000 users. So you could easily assume how well Jarvis handles AI copywriting. If your content needs to be translated to another language, you can use this copywriting software to automatically translate the content. As of now, this software is capable of translating the content into 26 languages without any problems. Prices start at $29/month for automatically generating content of up to 20,000 words in a month.
Rytr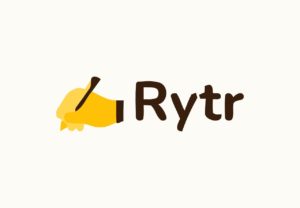 Rytr has all the features and amenities you will need to succeed in your copywriting endeavors. To further enhance the quality of your content copies, this AI copywriting saas uses a proprietary AI developed and maintained by its team. Rytr's robust features offer 25 different use cases, and allows you to generate content in 25 different languages. This copywriter software is one of the few tools that feature a native plagiarism checker. As soon as you generate content copies, you're able to to check it for duplicacy. The forever free plan allows you to generate content of up to 5,000 characters in a month. Rytr has a single pricing plan of $29 / month for unlimited copy.
Copysmith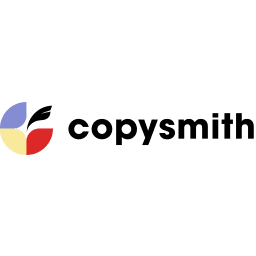 If you're not a copywriter, Copysmith will help you generate content in less time. Just select what type of content you want to create and add a couple of seed sentences. Because Copysmith is powered by advanced AI algorithms, it delivers content with great readability. Copysmith also has an in-built Chrome extension. Using this extension you can quickly transfer ideas from your browser to your Copysmith workspace. It starts at $19/month for access to basic features.
Writesonic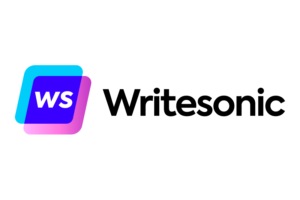 While it may offer tons of features that may seem high-tech, using Writesonic to generate content is easy. Writesonic comes with a built-in grammar and style checker. Writesonic can be used to efficiently write content for websites. It can be used for landing pages, sales pages, headlines, SEO meta descriptions, and a section for features & benefits.The module will automatically detect errors in the generated content and prompt you to correct them. Writesonic can help you generate content in 24 global languages. The starter plan is priced at $11.60 / month.