Best Email Marketing Software For Digital Marketers
Not all email marketing software are created equal, and some may be better for your needs than others. The right email marketing software can help you reach the people you want to reach more efficiently. If you are not using email marketing, you might be missing out on a great opportunity to build relationships with customers. Email marketing enables you to easily address your customers, track what works and what doesn't, and build a brand.
In this article, we will review and compare the best email marketing software for small businesses.
Mailchimp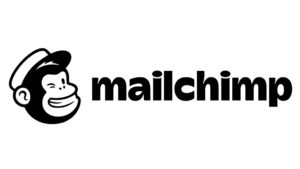 Mailchimp has expanded beyond email marketing into digital and direct marketing, including multi-channel customer contact and some automation. Mailchimp has updated its product offering to include website and domain hosting, which will come as a relief to some of its users. The platform can assist in all aspects of creating the campaign–from creating the content, to setting up the ads, and finally to monitoring the results.Customers only get charged when they make a sale (starting with a 2% per order transaction fee for the free tier).The free plan is very tempting, especially since free Mailchimp users get access to all the premium features. Even for no money, you will get access to seven marketing channels, one-click automations, basic templates, a CRM, and surveys.
Klaviyo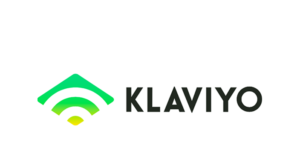 The leading analytics platforms can help you create better segments and messages, and target those groups with precision. Now you can promote to your customer based on their behavior with powerful segmentation in Klaviyo. Monitoring the progress of your customers so that you can improve their experience is easier than ever with dynamic list segmentation. Thanks to predictive analytics, you can use your data to see patterns and trends, which will help you make better decisions about your business. They offer free plans for up to 250 email contacts, and paid  plans start at $20 / month.
Drip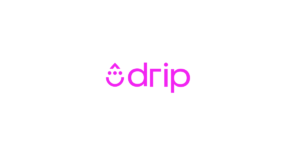 Drip is a powerful email marketing software that helps you achieve your marketing goals faster. They make it easy for you to find new customers, create sales funnels, and keep in touch with your online community. Drip offers features that are not offered by most other email marketing providers, including intelligent marketing automation tools, smarter email segmenting, split testing features, list groups, and a visual automation workflow builder. Drip has many ways to help you succeed with their software, including live chat support, webinars, automation training, detailed courses and excellent documentation.Drip offers a 30-day free trial. Their paid plans start at $49 / month and include all their features.
Active Campaign
ActiveCampaign is an affordable email marketing software, and it's a great choice for small marketing teams and creators. It's a tool that includes automation, segmentation, triggered emails, email funnels, autoresponders, A/B testing, and scheduling.  Segmentation and dynamic content allow you to customize your message based on factors like previous engagements, personalization, and relevance.The platform also provides a wider array of features such as conditional content, geotracking, managed deliverability and multi-user editing. Pricing starts at $9/month.
Campaign Monitor

Campaign Monitor is a cloud-based email marketing software that prides itself on its user-friendly interface and high-quality design features. The platform does well at tracking the customer journey. What will likely help small- to mid-sized businesses (SMBs) the most is a well-rounded set of campaign tracking analytics, which you can access at every pricing tier. The design side contains extra features, such as drag-and-drop design elements and one-click access to a stock image library. A slider on the page lets you indicate how many contacts you anticipate having. Slide over to the appropriate number and you'll automatically get the requisite price and plan. For 500 subscribers, you'll pay $29 per month and the cost goes up from there based on your contact list.