Facebook is an excellent tool for building customer loyalty. It's a platform that encourages communication and engagement with customers on a personal and reactive level. On top of this, it's a great way to communicate your brand image, promote events and advertise your business to highly targeted audiences. To help you run your social presence efficiently here are four ways to use Facebook effectively as a business.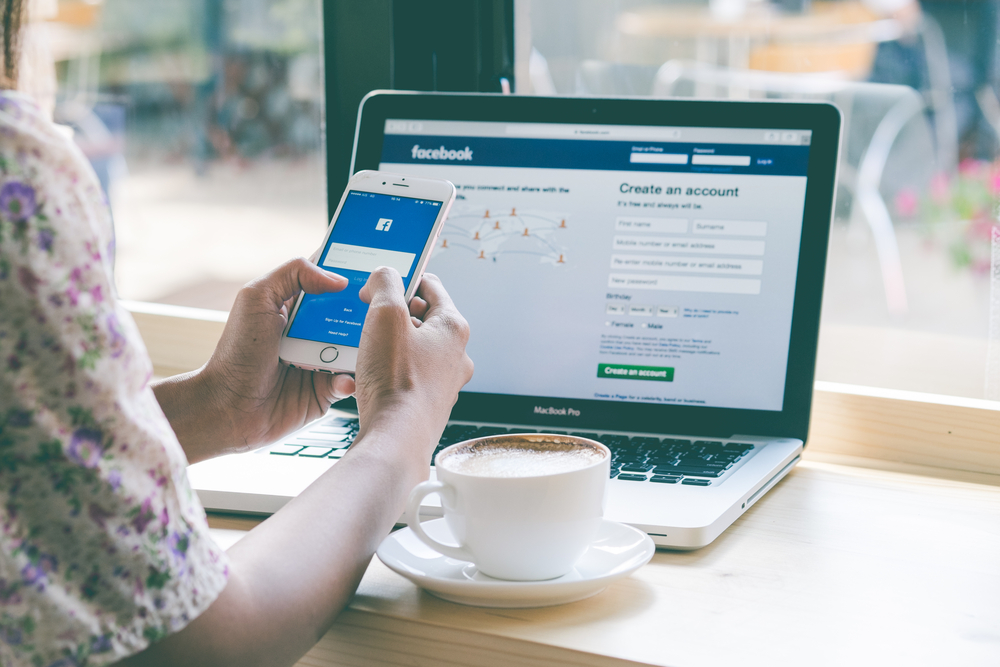 Facebook Business Page
Setting up a Facebook Business Page is imperative to the success of your business. Social media profiles of a business are one of the first things potential customers check to validate that your business is legitimate. Facebook business pages are best used for:
Business Information
Many businesses fail to meet the basic requirements of a Facebook page, that is all the key information regarding your business. Ensure your business page contains the following details:
Link to your company's website
Links to menus
A photo album titled 'menus' with up to date images of your menu
Correct operating hours
Phone number and contact email
Address with consistent formatting to your Google business listing
Brief outline of venue, cuisine and costs
Shared images of your food, venue, customers and events
Customer Relationship Management
Facebook pages provide a platform for customer communication. You can effectively respond to customer complaints, reviews and queries in a timely manner via the page itself or your associated messenger. This is particularly important for negative reviews left in a public forum or news feed. Facebook allows you to see the problem and deal with it quickly before too much damage is done.

Business Updates & Changes
Your Facebook Business Page allows you to inform customers and clients of any business updates such as changes in store location, holiday opening hours and new products or menus depending on your business.
Upcoming Events and Seasonal Specials
Another great use for a Facebook Business Page is to alert your customers of any upcoming events such as:
Venue open days
Seasonal events like Christmas lunch, Mother's Day, Father's Day and Valentine's Day.
Seasonal specials and promotions
Live bands or performance nights
Pop-up stalls at local fairs, markets or fundraising events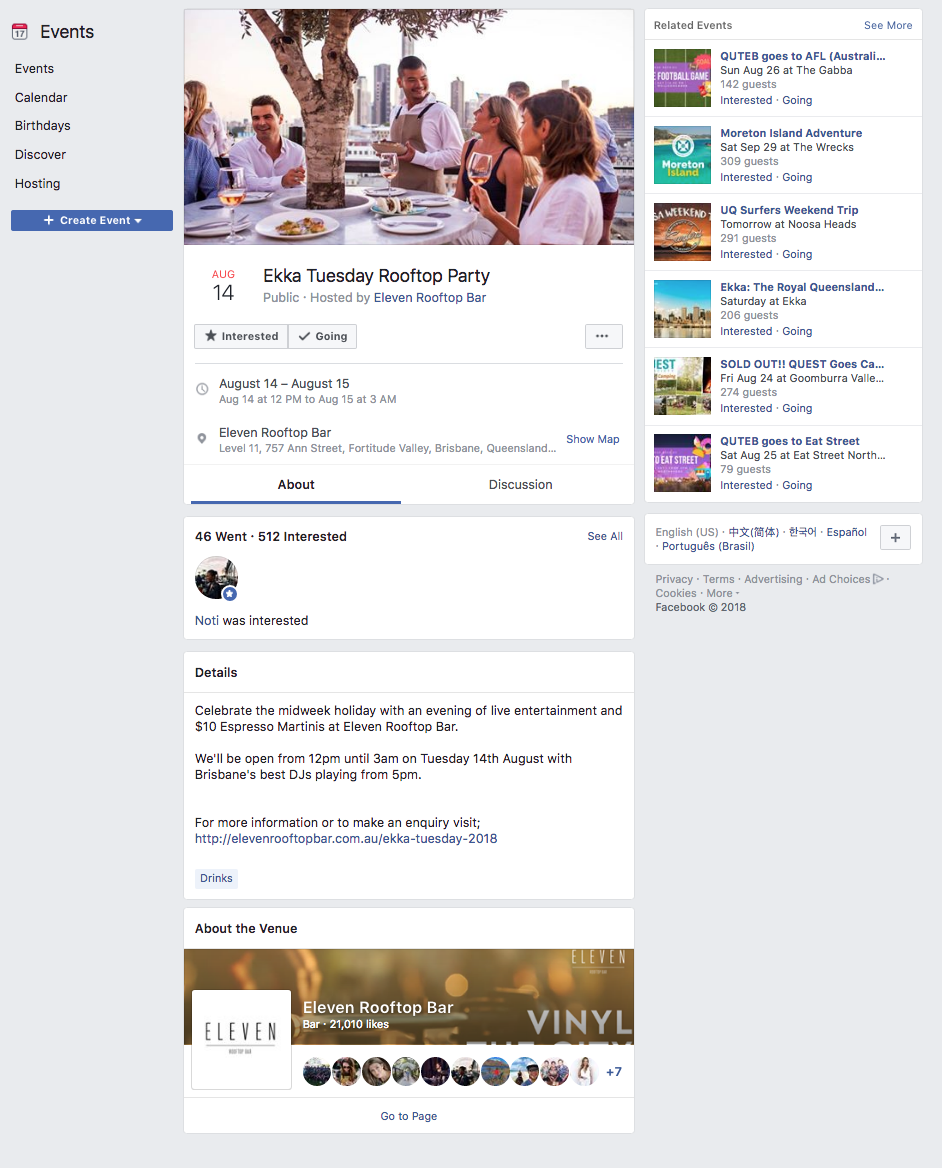 Facebook Events
Creating an event is another way to effectively use Facebook as a business. With a majority of our customers on Facebook everyday, it's the best way to ensure news of your special events are spread. These event pages should contain any promotional images, videos and information regarding the event including time, date and location. As audience members begin to click 'attending' or 'interested' your event will appear on their friends newsfeeds, helping to promote your event for free.
Facebook Messenger & Chatbots
Facebook messenger is becoming a prominent mode of communication between customers and your business, with these message boxes now automatically popping up as a customer visits your page. Messenger allows you to respond almost immediately to your customers enquiries which results in improved customer relations and increases the chances of sales conversions. Furthermore implementing the use of chatbots means an automated conversation can start taking place immediately with every customer, gathering important details about your consumers.
Facebook Ads
Finally, a Facebook business page grants you access to Facebook's detailed advertising platform. This tool allows you to target very specific audience groups with your ads, increasing their chance of engagement.
More Tips From Merge Digital
For more tips and tricks on how to effectively market your business head to our blogroll. If you're interested in working with our team to create an effective marketing campaign please contact us today.