Thanks to targeted advancements in artificial intelligence and social media, marketing technology today is radically different than it was only a few years ago. Marketing automation tools are a more efficient way to build your brand and drive revenue. Marketing automation started out as a way to make it easier to create content and advertising that can be sent out across multiple channels automatically.
Marketing is now more efficient than ever. And it's not just that: by tracking users' behaviours on websites and other channels, marketers can then use this data to understand their interests and intent. Marketing automation can help businesses send automated emails that are highly personalised and can reduce the time it takes to create personalised messages for customers.
The Best Marketing Automation Tools For SEO, Email, Search & More
1. Eloqua Marketing Automation Tools

With Oracle Eloqua, marketers can personalise campaigns across multiple channels including email, search, web, video and mobile. Oracle Eloqua is equipped with lead and campaign management tools and provides real-time reporting and insights. The main difference between Eloqua and other marketing automation tools is their unique approach of educating customers about how to get the most out of their products. However, the high price tag of Eloqua makes it unsuitable for smaller businesses.
$2000 / month.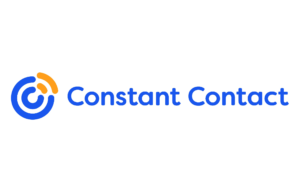 2. Constant Contact: Marketing Automation
Constant Contact is an email marketing automation tool popular among small businesses. It offers a user-friendly set of features and supports an affordable price.  Use the free Email template builder or browse the hundreds of mobile-optimised templates for every purpose—from promoting a sale to launching a new product. Constant Contact has easy to use editing tools, and marketers can track success with real-time reporting and robust analytics.
From $15 / month.
3. Hubspot: Automation Tools
In HubSpot's marketing automation software, you can automate a variety of tasks, from setting up simple email workflows to building a complex network of rules that will target users with tailored emails, live chats, and more. If you're looking for an "all-in-one" tool that gives the very basic functionality of several different marketing systems, HubSpot is a good option. Hubspot offers a variety of marketing automation features, however none of these are done in detail.
From $200 / month
4. Userfox

Userfox is a marketing automation tool that helps companies improve user retention through welcome, inactivity and custom trigger based emails. Userfox has a simple user interface and is designed to trigger emails based on specific actions rather than just page views.
From $49 / Month.
5. ExactTarget

ExactTarget is Salesforce's solution to targeting communications over multiple channels. Marketing automation tools generally focus on email, but ExactTarget goes beyond that and allows you to target mobile app notifications, or even messages to the dashboard of a customer's car. ExactTarget Software provides marketers with a single platform for connecting with customers via email, text messaging, voice messaging, landing pages, and social media.
Price by consultation.
6. Marketo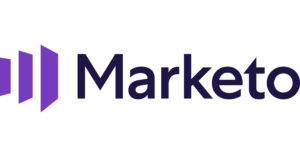 Marketo is one of the best known marketing automation tools. There are dozens of tools available for marketing and sales teams, but few come close to providing the same level of features, including a powerful email editor, and automation tools for email campaigns. Marketo is great for companies who want to automate and track marketing activities, though it's not useful for companies that mostly market through social media channels, or for companies looking for an advanced search engine optimisation tool.
From $1195 / Month.
Digital Marketing Automation Tools
Marketing automation helps you save time, energy, and money — and make your customers' lives easier and happier. It truly is a marketer's best friend.