The Best Landing Page Software For Your Website
Landing page building software is essential for all online businesses. Scroll down to view our list of the best landing page builders to help you convert more viewers into customers
Digital marketing is all about generating quality enquiries from people who have a high intention to buy your product. It has been proven that homepages pages don't really cut it anymore and it takes a suite of landing pages to pinpoint specific consumer needs.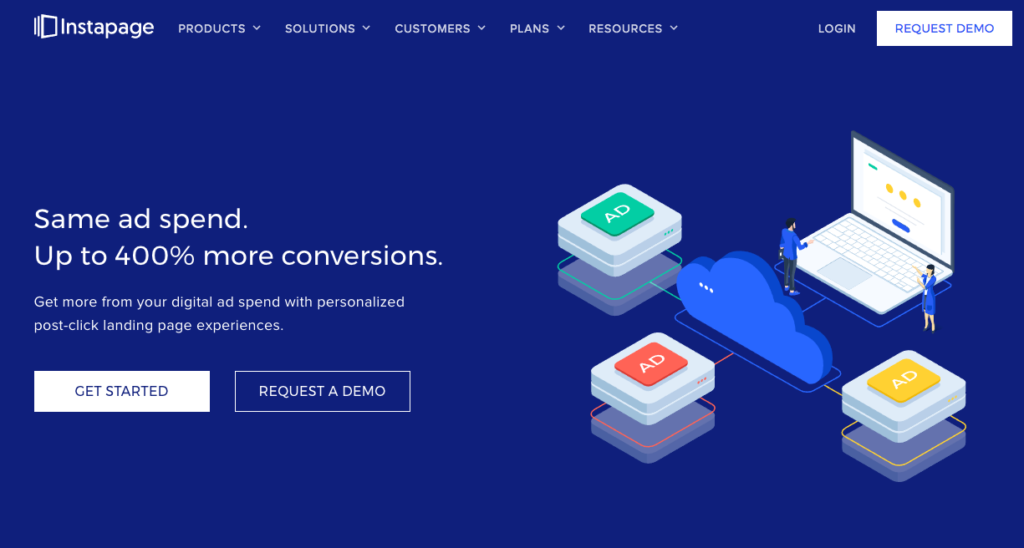 Instapage is another leader for landing pages, with a user-friendly drag-and-drop builder and the option to easily integrate your landing pages into your website without coding. It is one of the easiest tools to use, comes with a host of plugins for maximum customisation, and offers a simple analytics tool and report generator.
For optimisation, there are heatmaps, A/B split testing, dynamic keyword insertion for PPC campaigns, and codeless integration with Google Analytics and Facebook ads. For more advanced options, you'll have to contact the sales team for a tailored price, but you'd be looking at upwards of $175 per month for an agency or team plan.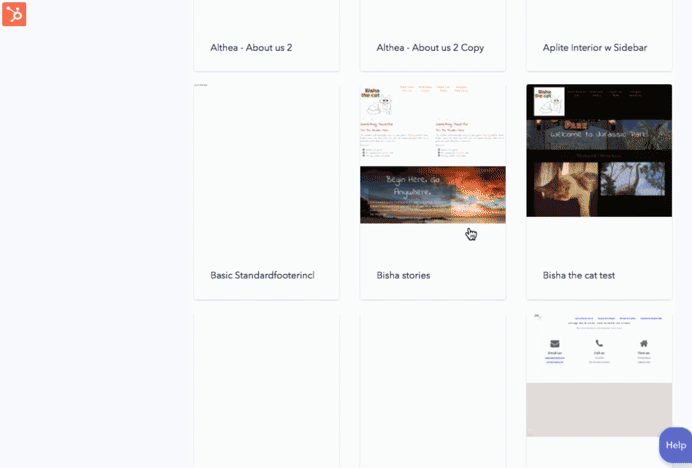 HubSpot Landing Page Software
HubSpot offers one of the most feature-rich, intuitive landing page builders on the market — which becomes even more useful when combined with HubSpot's free CRM. As with most things HubSpot, the landing page builder is slick, easy-to-use, and powerful.
The software is suitable for single users, small teams, large teams, and even agencies managing multiple pages. You can simply add more paid features as you need them.
For beginners, the software walks you through the process of building a fully-customized landing page, starting with one of the hundreds of tried-and-tested templates.
For more advanced users, there are a host of tools and technologies to play with. One of the most advanced features is the capability for personalisation to individuals, utilizing your existing HubSpot contacts and data. The builder also features HubSpot's advanced analytics tools and testing software so you can optimize your page to capture as many leads as possible.
Pages are fully responsive on all devices, as you would expect, and it's possible to create professional looking pages in minutes.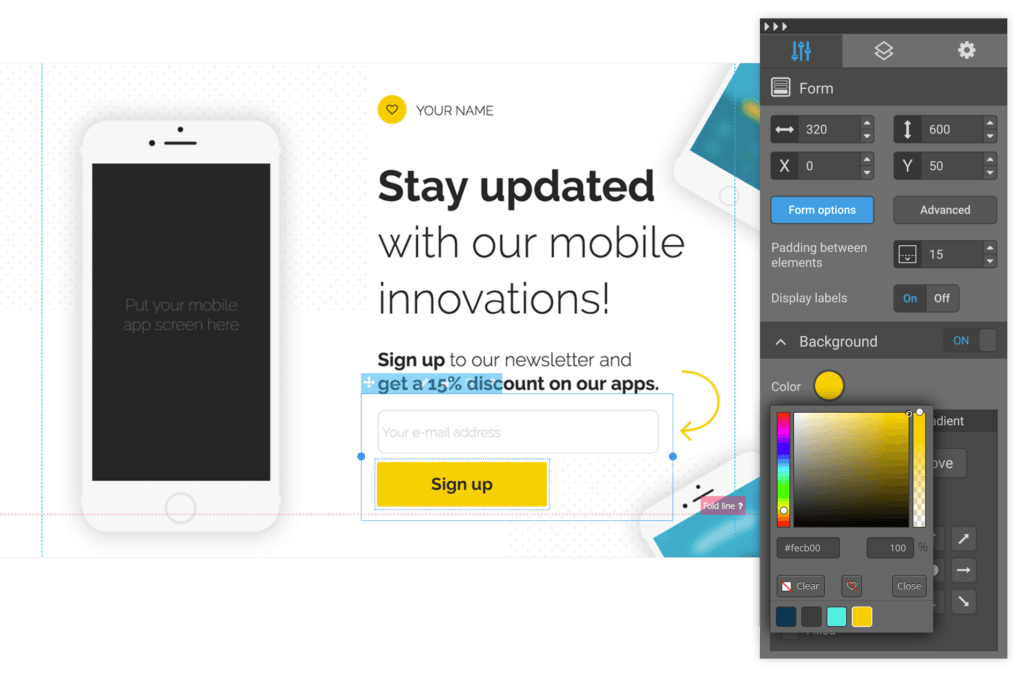 Landingi bills itself as the "landing page builder for non-programmers" — it's all about ease-of-use, and offers more than 200 templates. The interface is drag-and-drop, which enables you to build a page in minutes. It also offers A/B split testing and optimisation features.
This is a cheaper option and one that's good for beginners, but if you are looking for more advanced features or scalability, the premium tiers quickly bring you up to the price of more powerful tools without offering the same functionality.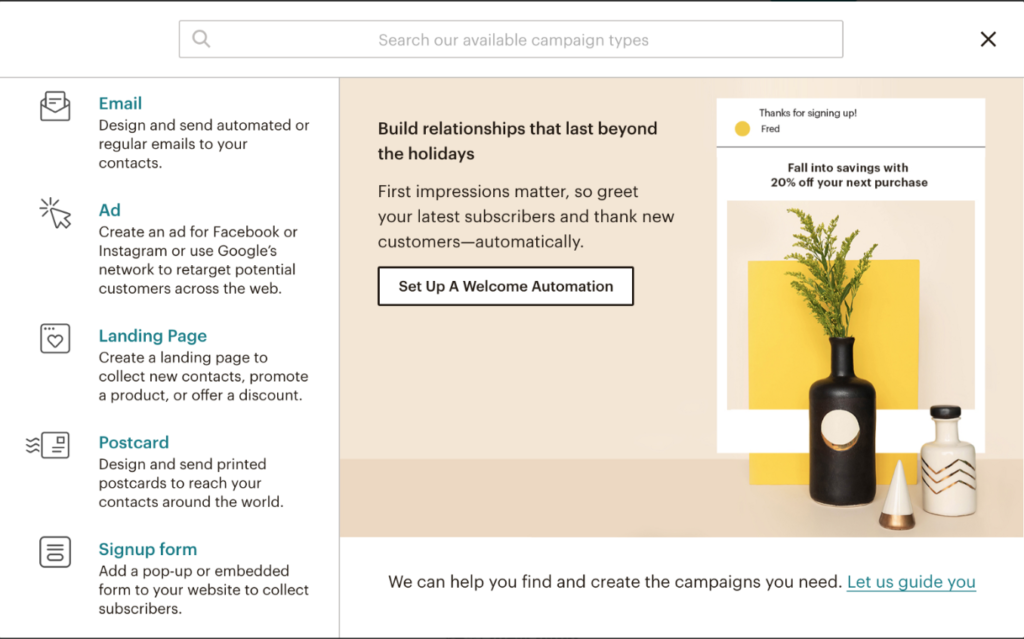 Mailchimp's Free Landing Page Builder
Mailchimp's landing page builder, unsurprisingly, is geared towards email marketing. It's all about building pages that visually match your Mailchimp email campaigns, and enable you to easily add contacts to your existing lists.
The software is easy-to-use and offers impressive support with a ton of troubleshooting content available. The seamless integration with the Mailchimp suite is a plus if you already use the software, but landing pages are not Mailchimp's main focus, so the editor is limited. In fact, it's not much more advanced than Mailchimp's simple email creation tool.
It is good for email campaigns but a bit limited as a landing page builder. More advanced users will want to go with the optimisation, testing, and analytics features of some of the other options in this list.
On the plus side, for novices, you can get a landing page built for free on the most basic tier and build up from there.
Unbounce Landing Page Builder
Unbounce was one of the first dedicated landing page builders to come to market and remains one of the leaders. It features an easy-to-use drag-and-drop editor, custom plugins, mobile optimisation, and the ability to add pop-ups and sticky bars.
The product is feature-rich — it offers WordPress integration, A/B testing, and dynamic keyword insertion for SEM campaigns. While it doesn't offer its own analytics tools, it can be integrated with other services like Mailchimp, HubSpot, or WordPress to achieve this.
Overall, Unbounce is one of the best tools out there — but it comes at a premium. It is favored by larger marketing agencies with a focus on search engine marketing, but doesn't have the all-rounder capability of tools like HubSpot.