How Plumbers Can Use Social Media Marketing To Find New Customers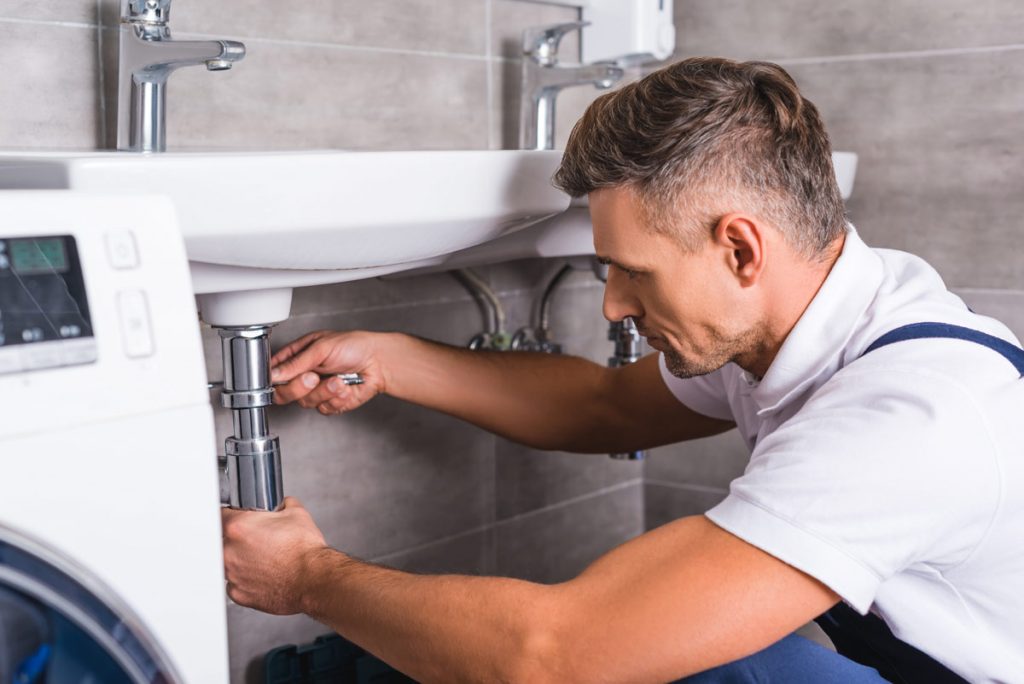 Social media marketing for plumbers  has become one of the most important ways to build more business.  Aside from the obvious benefits–helping to drive traffic to your website, generally increasing your search engine rankings, and bringing you closer to your customers–it can also help you engage qualified prospects at a much lower cost than other techniques such as yellow page ads. Bright Local offers an inexpensive all-in-one solution for entering new markets and positioning yourself as a local celebrity.
This Social Media Marketing Guide For Plumbers is an interactive and informative guide to using the tools of the Social Media world to help your plumbing business. You will learn how to utilize Facebook, Instagram and Google to improve your client base, attract new customers and increase repeat customers. Take control of your Social Media and watch your business grow!
Creating a Facebook Account For a Plumbing Business
Facebook is an amazing social media platform that has also enabled many plumbers across the Australia to connect with customers in their area. With a facebook account, plumbers can post photos of recently completed jobs, allow the community ask questions, and offer advice on what they ran into on certain jobs.
Plumbers can generate new business with Facebook marketing . It is different from all the other types of marketing that plumbers typically use because it costs nothing to set up. Successful plumbers build a strong foundation of customer connections that will ultimately lead to future business. Business owners who are unfamiliar with Facebook marketing, might be intimidated by it at first. As with anything, it takes time to learn, and once you know what you're doing, it is easy to use. This article contains information about how plumbers can benefit from Facebook marketing .
Using Instagram To Find New Plumbing Customers
Instagram marketing is a fast and easy way for plumbers to connect with potential customers.  A Instagram page can be created in minutes and shared through paid ads, your website, through personal email, text messages and more.
Instagram is a powerful marketing tool for plumbers. There are millions of businesses and trillions of dollars in potential sales to be had, but not all plumbers have jumped on board yet. In fact Instagram can be one of the most efficient and cost-effective methods for reaching the right people.
Growing Your Social Media Following
It's a well-known fact. Grow your social following and you'll be able to grow you businesses. The trick is making your accounts thrive.
The best way to grow your followers and following on social media is by providing value. Building a social media empire requires giving out as many tips, tricks, and insights as you can. Take a look at some of our greatest hits below.
What Content Should a Plumber Post on Social Media?
Optimising your builder website for search engine optimisation is a long-term battle. You need to be consistently inserting relevant keywords into phrases you index, and spotting opportunities to rank for highly specific words. It always pays to be systematic, especially when prioritising work to reduce search engine ranking fatigue.
When is The Best Time For Plumbers to Post on Social Media?
We've all had that uneasy feeling that comes when we're getting ready to post something on our social media accounts. We say to ourselves, "What time is it best to post stuff on social media?" Well, it's time to let those worries fade away and allow the ease of knowing what the best time to post on each platform is. Let's lay down the basics of when is the best time to post on each social media network and demystify this ever-so-crucial aspect of our marketing plans.
Sponsoring Posts and Creating Social Media Ads To Find New Customers
Paid social media advertising lets plumbers reach the right people at the right time with the right message. Helping you get more business, sell more products and services, gain more leads and maintain a consistent presence on social media.