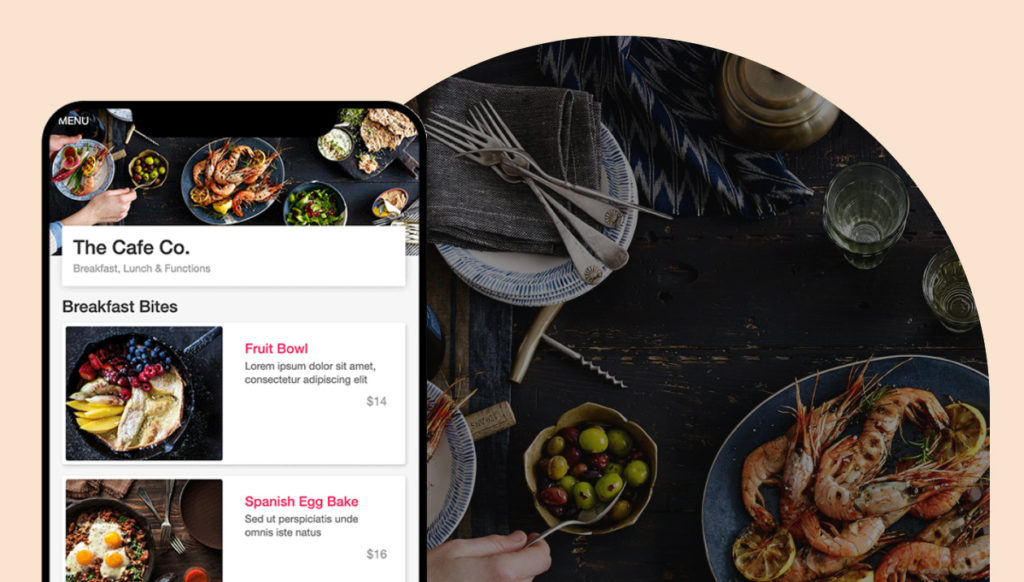 Visual Menu is the new, completely FREE option on the block. 
We build this as a way for struggling hospitality businesses to take orders online without having to pay any monthly fees or commissions on orders. The easy to use interface allows you to have beautify visual menus up and running within 15 minutes to start taking orders via phone, SMS or your own online ordering system.
PRICE
No monthly fees
No commissions
It's No Longer Responsible to Dine Out at Restaurants, But What About Delivery and Takeaway?
As COVID-19 continues to spread right across Australia, the Government is moving towards a complete shutdown of all non-essential activity from midday today. This includes bars, nightclubs, indoor recreation (i.e gyms) , entertainment venues, and places of worship.
Cafes and restaurants are exempt from complete closure at this stage, however they have been asked to convert to takeaway and delivery only.
For those who are fortunate enough to be able to follow the social distancing recommendations by staying home, the idea of ordering food delivery raises a few concerns; is it safe? And is it morally and ethically okay to expose our delivery workers to the health risks we're ultimately all trying to avoid?

Is It Safe To Order Takeaway During COVID-19 Lockdown?
In answering the first question, yes it is safe to order meal delivery. Due to there being no evidence of food being associated with COVID-19, and given the food and safety standards by which Australian cafes and restaurants must adhere to, the World Health Organisation sees no issue with people ordering food and having it delivered to their homes – providing responsible distancing is practiced.

Contactless Delivery For Takeaway Meals
Uber and Deliveroo introduced 'leave at the door' and 'contact free delivery' methods that are now mandatory for every order. This is to ensure limited social interaction and optimal safety of workers and customers.
Now, deciding whether or not it's morally and ethically correct to expose our delivery workers is a slightly more complicated issue. But, by ordering food delivery and avoiding any interaction during the delivery transaction, this will help limit workers' exposure to people who may be sick or in isolation.
We should, of course, always be conscious of the fact that we're putting our delivery workers at risk, but at the same time, those delivery workers (at least for now) are still able to work, and they rely heavily on our orders to pay their bills and support themselves.

Support Local Restaurants With Takeaway & Delivery Meals
In this ever-changing landscape we now find ourselves in, one thing that remains ever present is the need to support each other. Keep ordering takeaway from your favourite restaurant and have it delivered, order coffee online from your favourite roaster, shop locally for your essential items – any way you can support our Australian businesses is going to make the world of difference as the situation unfolds.
Stay safe everyone.