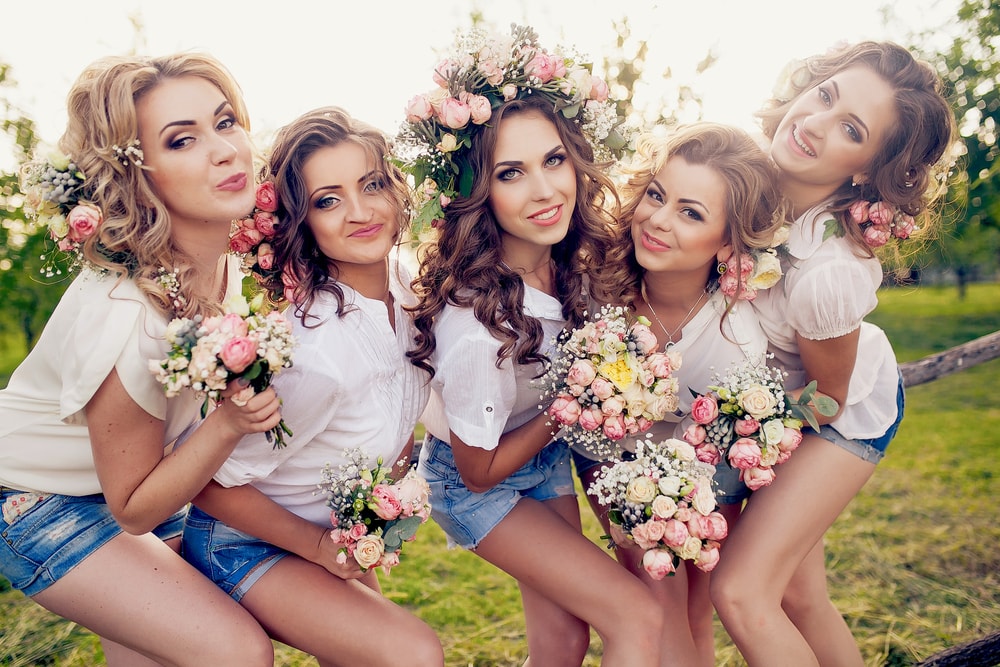 Hens party trends are constantly evolving. The traditional night on the town is getting swapped for more unique hens night ideas. This shift in hens night trend has given venues an opportunity to market to a new audience base. When marketing for a hens night two key things to remember are that you are specifically targeting females and that interests vary greatly so a range of offers should be available.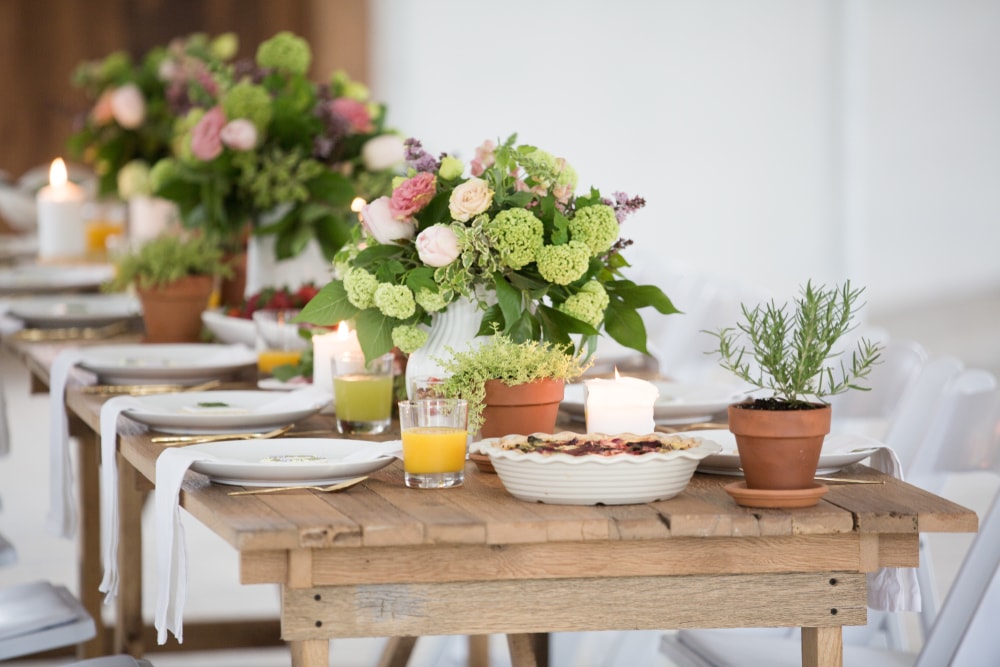 1. Hens Party Packages
When developing your hens party marketing strategy, it's important to consider what types of events your venue can host. Ensure you have a range of packages and options available to suit different tastes. Packages can include:
Multi-course menu tasting with wine pairings
Set menu with a bar tab or beverage package
Private dining experiences
Cocktail classes
High tea
Brunch & mimosas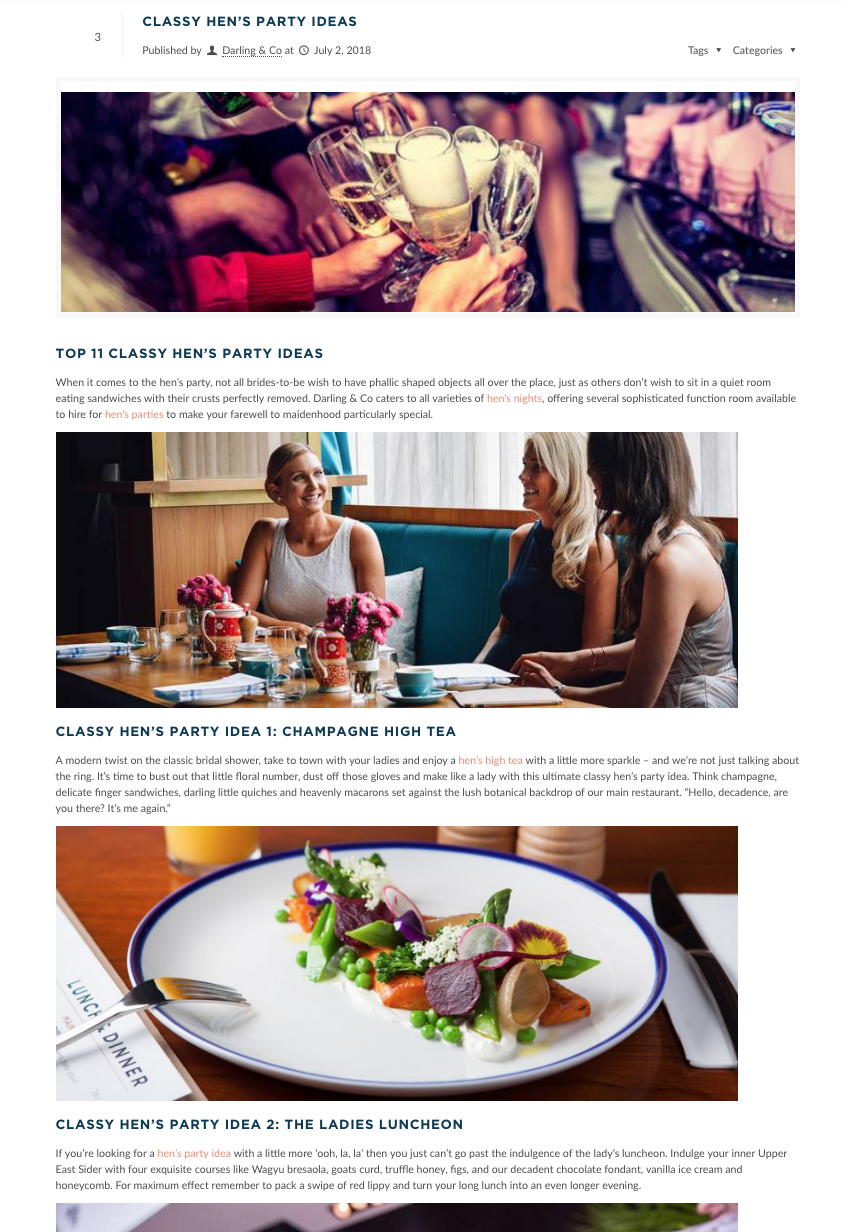 2. Content Marketing
Content marketing involves creating content in the forms of blogs, images and video that promotes relevant and informative content that is related to your business. Create a blogroll with topics such as the following:
Classy hens night ideas
Unique hens night themes
How to throw the best hens night
The articles can also be promoted through social media channels to generate additional traffic. It's a great way to gather interest from potential event hosts who are at the early stage of the customer journey.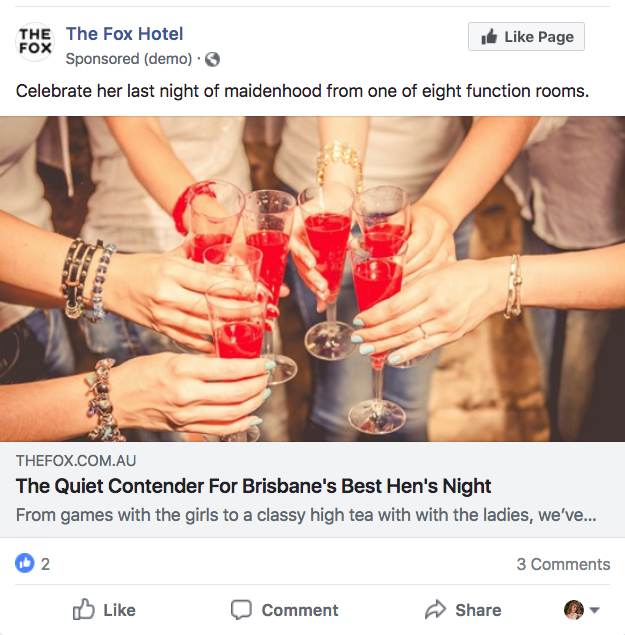 3. Facebook Ad Campaigns
Social media is now considered the most reliable source of information by consumers, without a strong social media presence your venue will be overlooked. Facebook's advertising platform offers businesses a variety of ways to target potential customers and provides the opportunity to target people who are specifically interested in hens parties.
When marketing for hens nights it's important to consider that your audience is mostly females, and the range of tastes are highly varied, so ensure that your content and images are designed accordingly.
On top of targeting specific areas and age groups, the targeting function enables your ads to be directed to:
People who are engaged
Friends of people who are engaged
People who are bridesmaids
People who have expressed interest in bachelorette parties/hens nights
People who are getting married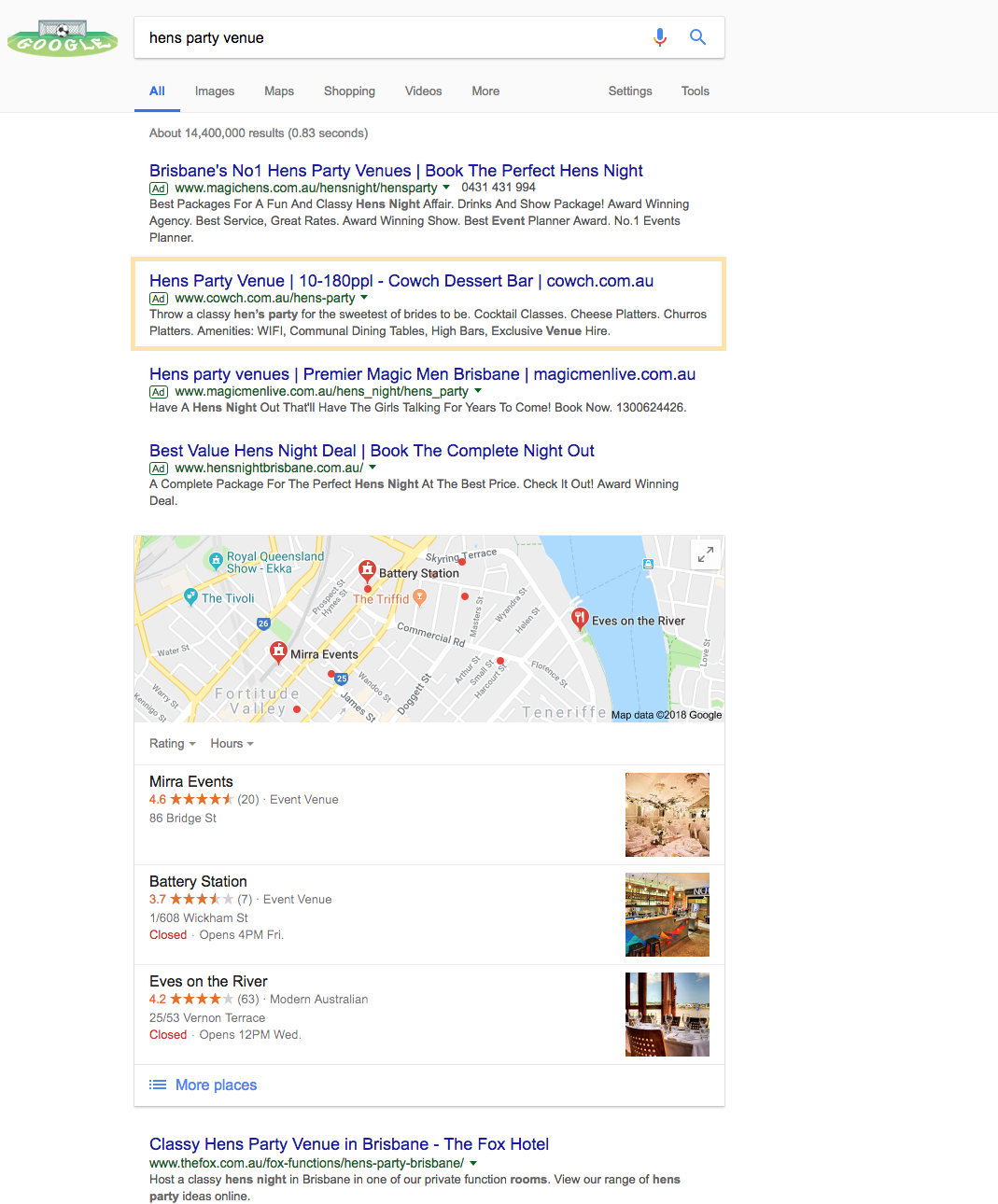 4. Google Ad Campaigns
Google is an effective channel for promoting hens parties. There are two key channels for advertising on Google: the display network and the search network. Using keywords that suit your venue and target audience, your ads can be set up to appear as:
Banner ads on the display network
Banner ads on related sites due to placement targeting
Text ads on the google search engine
Using Google ads with correct keywords ensures your venue is placed directly in front of users who are searching for hens party ideas.

5. Search Engine Optimisation
The final aspect to consider when marketing your venue is the SEO of your site. Optimising your content for search engines will result in a better placement on Google. By organically boosting your ranking, your visibility to potential clients increases significantly. To ensure your site is correctly optimised, consider the following:
Create a page on your website that outlines what your hens party packages are.
Metadata is correctly formatted for search engines and has been written to attract attention from people searching for hens party venues.
Images are optimised for mobile devices with relevant titles and alt tags.
Website content includes phrases and keywords that are used by females who are searching for hens party venues.
Website content includes phrases and keywords regarding your local suburb or town to improve ranking as a local venue.
Content is regularly updated and well written.
Backlinks to your site are in place from relevant websites and directories.