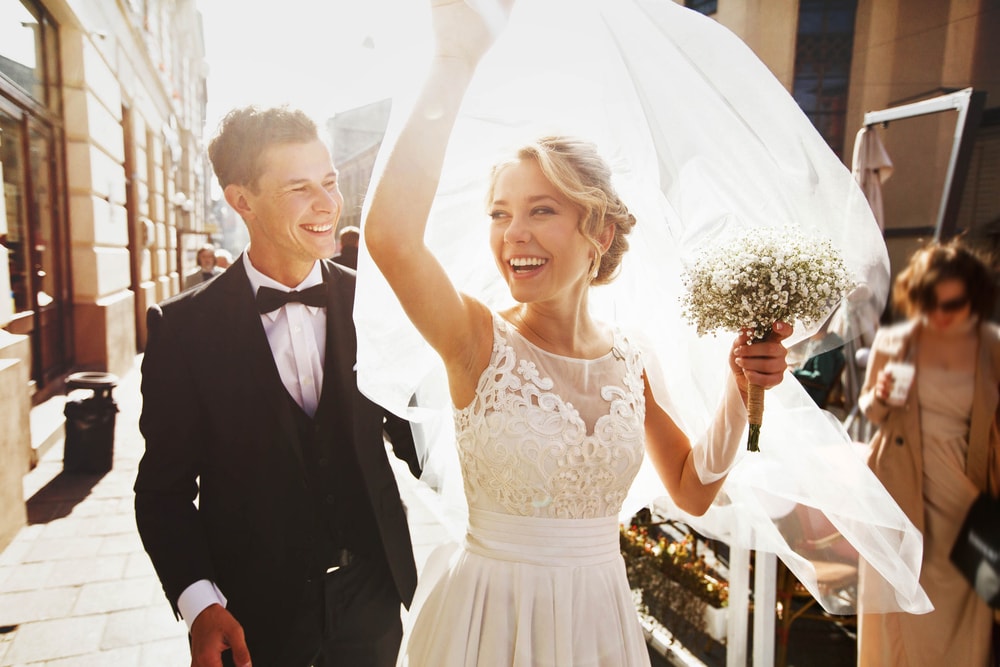 7 Wedding Marketing Ideas To Help You Get More Bookings
Weddings provide restaurants and function venues with a great opportunity to boost revenue. An effective wedding marketing strategy is critical for venues who want to fill their calendar with bookings.
It's the bride and groom's special day and many couples want to host an extravagant celebration they will remember for a lifetime. Promoting your restaurant or function space as a wedding venue requires planning and taking time to do this properly could be rewarding for your business.
Things To Consider When Planning Your Wedding Marketing Strategy
Before you start planning your marketing campaign, it's important to consider the following points:
Who will be the primary decision maker, the bride or groom? More often than not, it's the bride who is the key decision maker.
Are you promoting your venue as a same-sex wedding venue?
What types of weddings your venue is best suited for?
Do you have ceremony spaces available, or is your venue appropriate for receptions only?
Do you have space for outdoor receptions, or indoors?
Can you offer both seated and cocktail style receptions?
What the seating and standing capacities of your venue?
What packages will you offer and at what price per person? Most venues offer a range of multi-course set menus, cocktail menus and a buffet option.
Peak Season For Wedding Enquiries: January – March

The number of people searching wedding venues reaches a peak in January each year. As a result your campaign must be up and running during this period. The demand for weddings is lower outside of the peak season, in response to this some venues may consider offering incentives to drive enquiries during the middle of the year.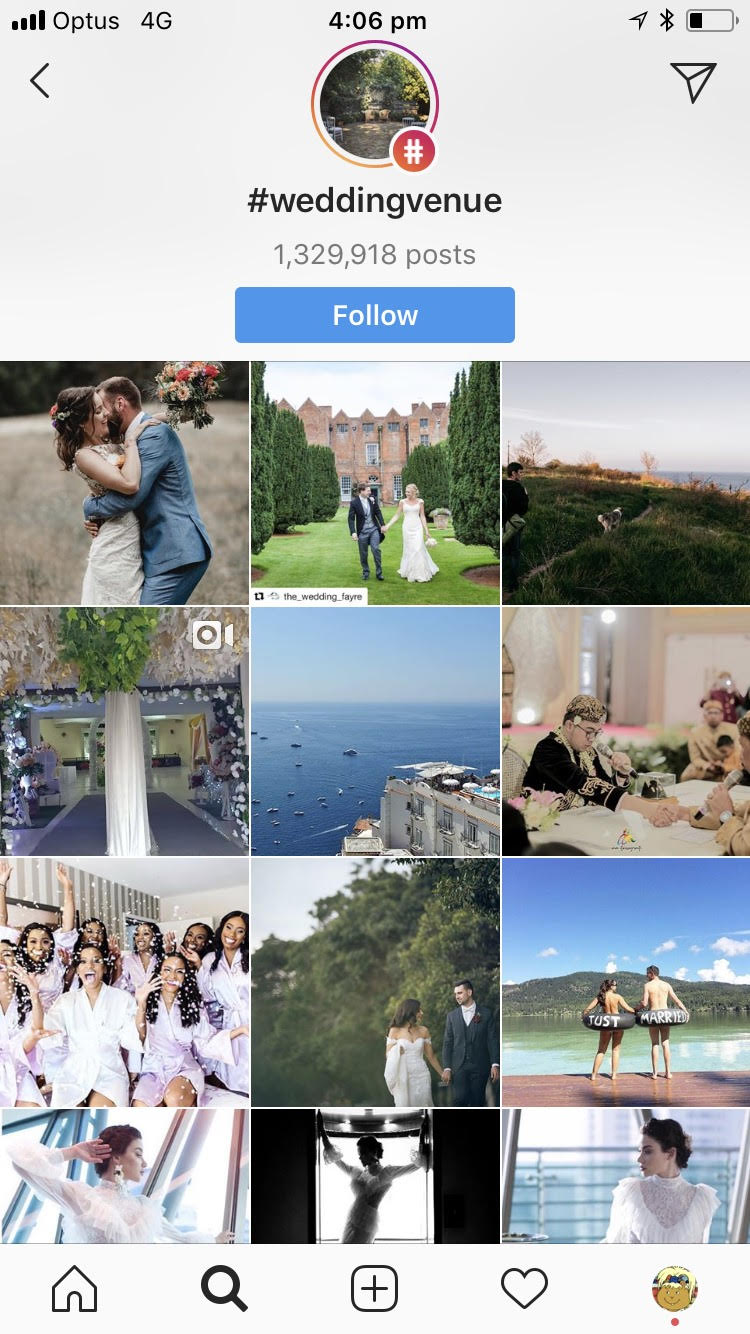 Wedding Marketing Tip #1. Social Media Marketing
The social media presence of a wedding venue has a strong impact on its perceived credibility. Social media is also the platform where a wedding venue can accurately communicate its branding and imaging, attracting brides with similar styles. Your Instagram account should be regularly updated with images of the venue, catering and examples of weddings or events held on location.
The Instagram story tool can be used in a variety of ways, particularly now with the pinned stories function. These pinned stories are another way to showcase your venue and can be used to:
Show behind the scene videos of venue styling
Highlight previous weddings and functions at your venues
Promote deals and incentives
Promote upcoming wedding showcases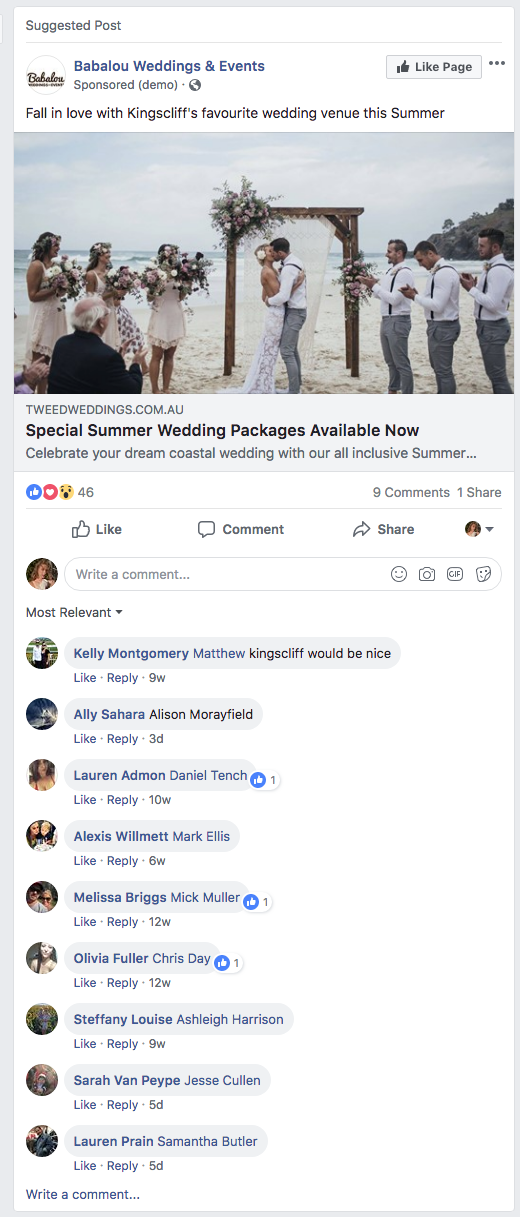 Wedding Marketing Tip #2. Facebook & Instagram Advertising Campaigns
Facebook's advertising platform offers businesses a variety of ways to target potential brides. The detailed targeting system provides the opportunity to reach people who are specifically interested in weddings or actively looking to plan a wedding.
On top of targeting specific geographic locations, genders and age groups, the following demographics and interests may help your venue to generate more wedding enquiries:
Females who are newly engaged (1, 3 and 6 months)
Friends of people who are newly engaged
People who have set their relationship status to engaged
Engaged females who have shown interest in weddings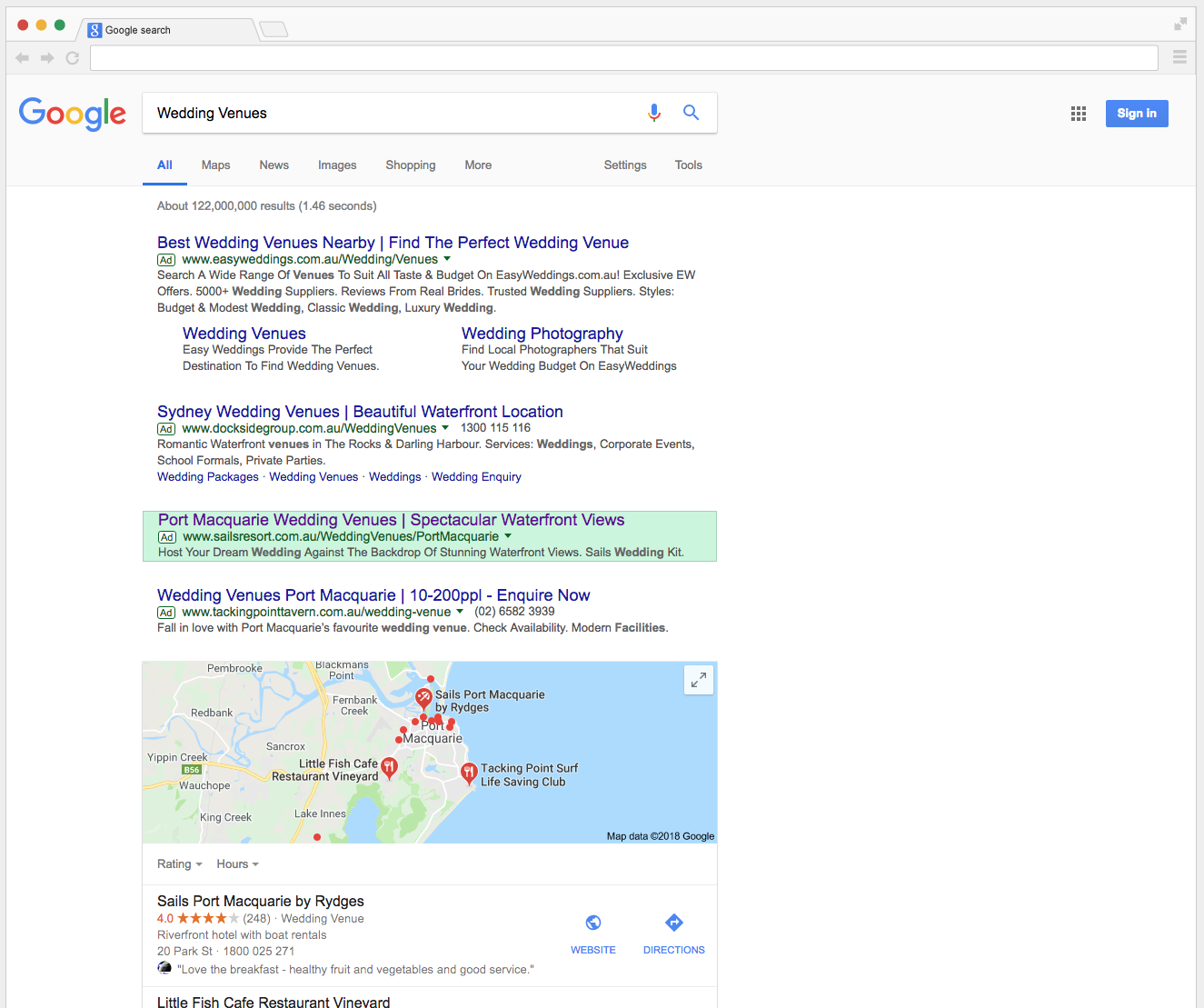 Wedding Marketing Tip #3. Google Ad Campaigns To Generate More Wedding Leads
Google is another platform that is effective in driving more leads for your wedding venue. There are two key channels for advertising on Google: the display network and the search network. Using keywords that suit your venue, your ads can be set up to appear as:
Banner ads on the display network
Banner ads on related sites due to placement targeting
Text ads on the google search engine
Using Google Ads with correct keywords ensures your venue is placed directly in front of users who are searching for wedding venues and reception ideas.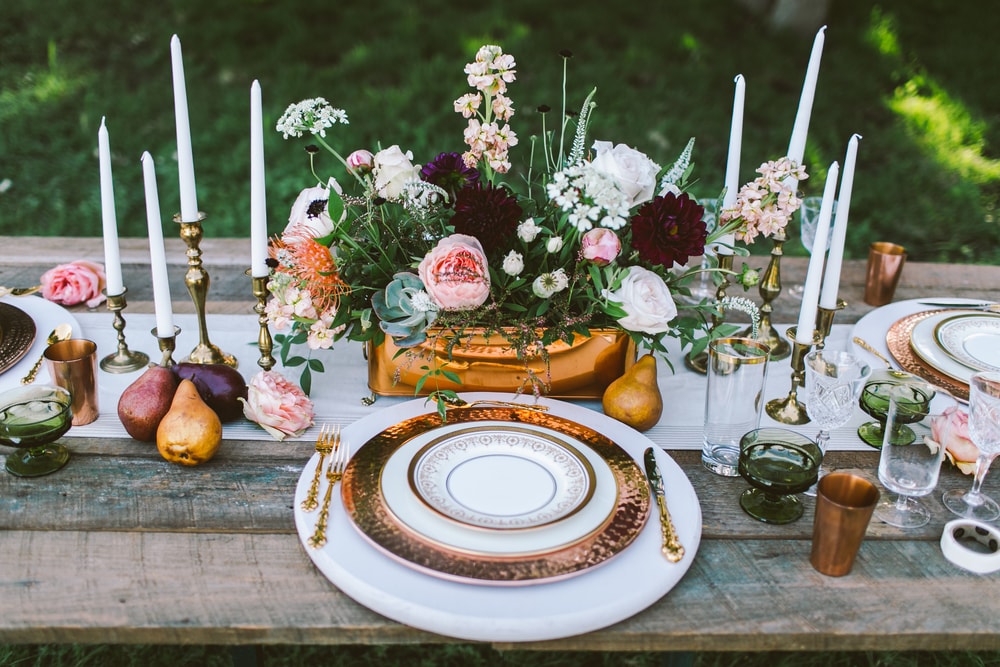 Wedding Marketing Tip #4. Wedding Open Day
Wedding open days are an excellent form of experiential marketing. This is an influential way to convert potential clients who are in the process of planning their wedding.
Open days will give you an opportunity to partner with industry suppliers who will further promote your business to their networks. These suppliers may include photographers, stylists, makeup artists, celebrants and entertainers.
Incentives can be used to drive attendance for your wedding open day. These incentives could include package upgrades, discounted services from suppliers or venue hire offers. Exclusive promotions can be provided to couples who attend the open day. These offers can expire within a set timeframe following the open day to encourage bookings from potential brides.
Data from the open day registration forms can then be used to re-target customers with follow up EDMs or digital marketing campaigns.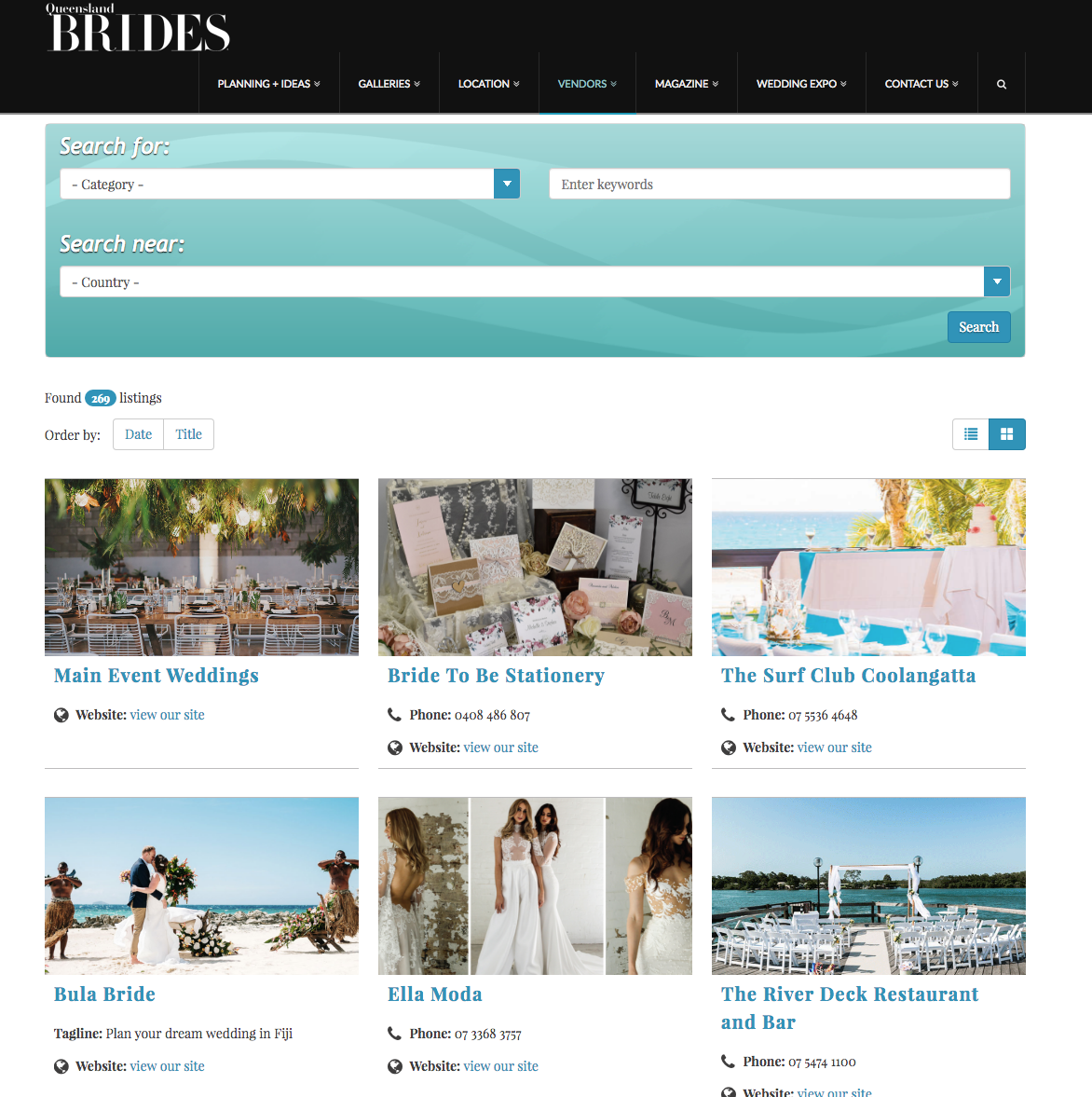 Wedding Marketing Tip #5. Wedding Directories
Adding your venue to wedding directories will help you to get in front of brides and grooms who are actively searching for wedding venues online. Most directories already rank highly in search engines and have their own databases, which will help to drive traffic to your venue. On top of this, having multiple backlinks to your site from relevant, high-quality wedding directories will help boost your own SEO.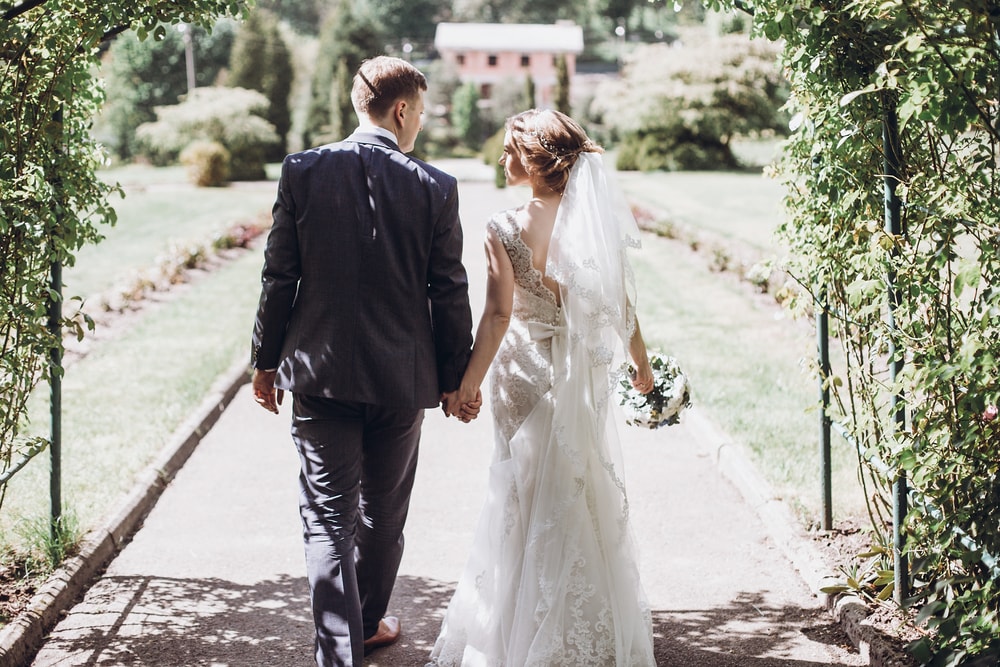 Wedding Marketing Tip #6. Collaborative Photoshoots
Staged photo shoots are an excellent way to promote your venue. Collaboration with suppliers, stylists, florists, designers and models will provide your venue with a library of images that can then be shared across media channels of all brands involved.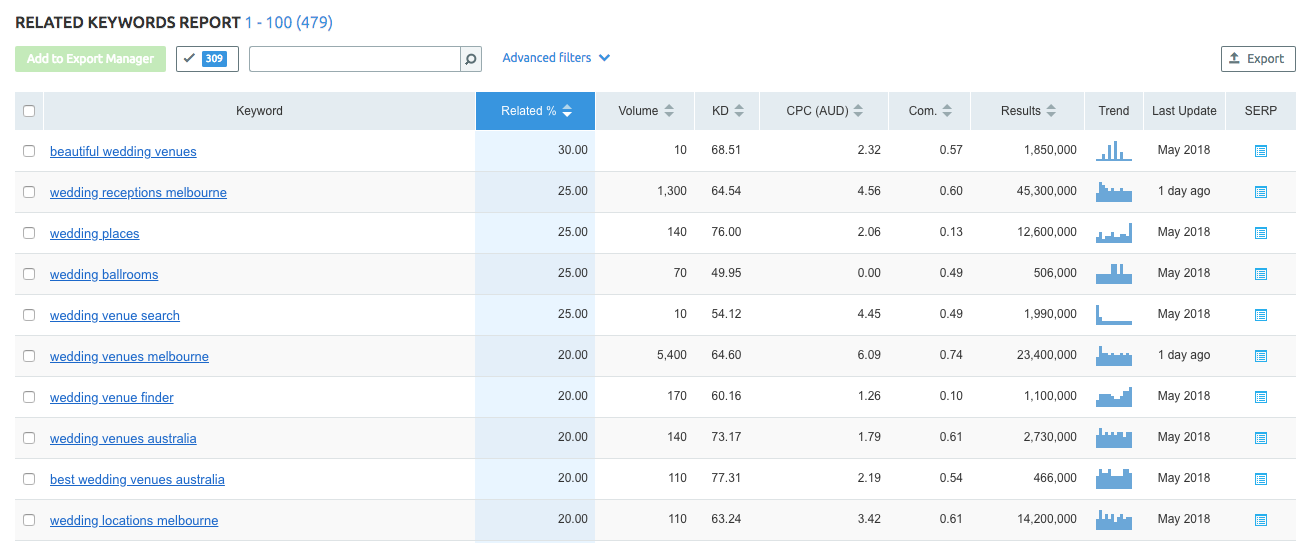 Wedding Marketing Tip #7. Search Engine Optimisation (SEO) For Weddings
The final aspect to consider when marketing your venue is the Search Engine Optimisation of your website. Optimising your content for search engines will result in a better placement on Google and other important search engines. Boosting your organic rankings will lead to improved visibility from brides and grooms.
To ensure your website is correctly optimised, consider the following:
Metadata is correctly formatted for search engines and has been written to attract attention from people searching for wedding venues.
Images are optimised for mobile devices with relevant titles and alt tags.
Website content includes phrases and keywords that are used by brides who are searching for wedding venues.
Content is regularly updated and well written.
Backlinks to the site are in place from relevant websites and directories.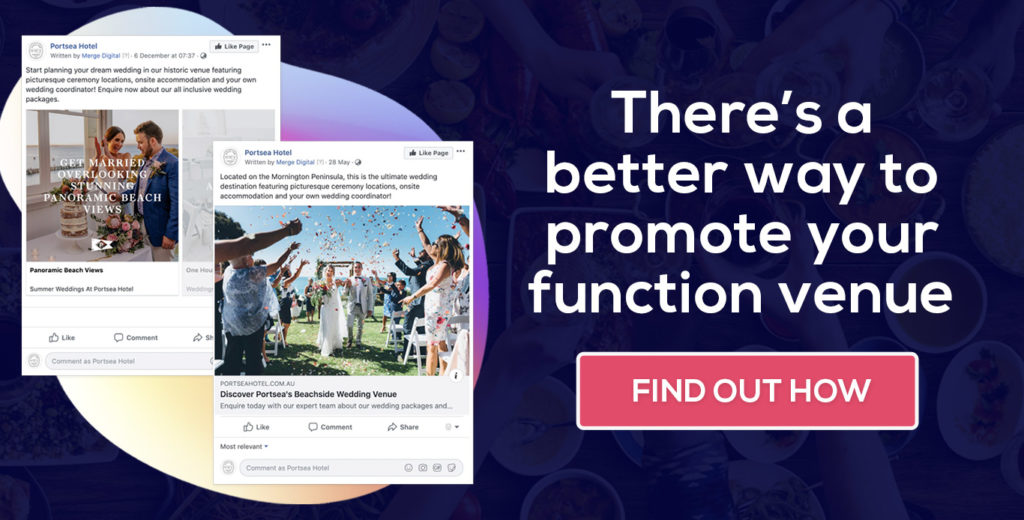 Wedding Marketing Tip #8. How To Leverage Testimonials & Reviews
Testimonials are the most important factor when booking your wedding, in fact more than 80% of couples consider reviews to be "very important," and couples are more likely to consider booking with a vendor that has both positive and negative reviews than one without. Promote your positive reviews on your website and social media channels, and be sure to respond to any negative reviews in a thoughtful manner. Be understanding and provide a solution.
Customers want to see what others have to say about your wedding venue and your customer service. Adding social proof in the form of customer quotes and personal stories helps show visitors that your wedding venue is the best — and that other people love it too.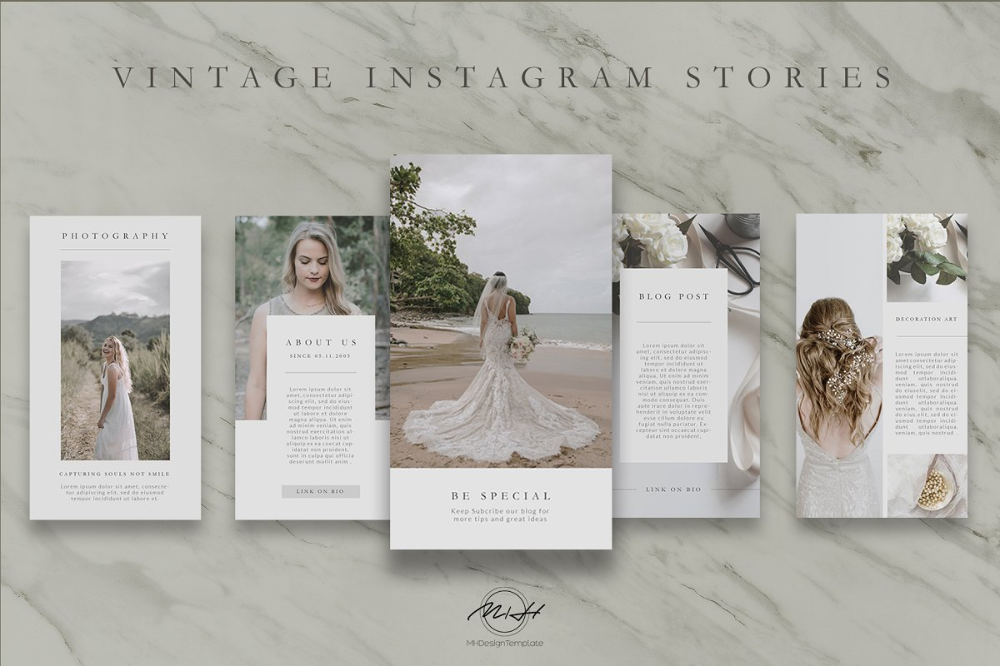 Wedding Marketing Tip #9. Use Video Footage & Virtual Tours To Promote Your Venue
With the supply and demand for video content on the rise, wedding venue owners can greatly benefit from promoting their properties through videos. Use a  drone  to capture beautiful footage of guests dancing the night away at your venue and to showcase the beauty of your grounds. With  virtual tours, you can give your potential customers a  360-degree view  of your property and venue space.
Create a promo video to introduce your business, featuring footage from past weddings. This promotional video is a great way to share your work with potential clients as well as promote your brand. Promote the video everywhere! It's free marketing that grabs attention and leads to more bookings.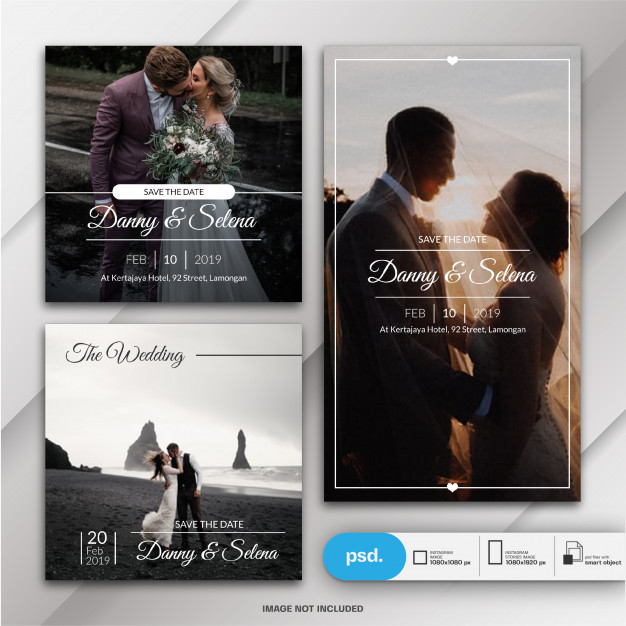 Wedding Marketing Tip #10. Get Listed On Wedding Directories
Getting listed on wedding directories is one of the biggest things you can do to grow your venue's brand.  It's also a great way to get more backlinks, since some directories will create content about you and link back to your website. Not only that, but getting a story published on respected platforms leads to extra exposure and brand awareness.
Wedding Marketing Tip #11. Build Relationships With Industry Suppliers
Establishing relationships with venue suppliers is crucial when it comes to weddings. Start networking with all vendors, including wedding planners and decorators. They play a big role in attracting future clients, so put forth your best effort to ensure that you're always accommodating and providing excellent customer service.
Wedding Marketing Tip #12. Consider What It Takes To Go Viral
One of the best ways to expand business is through viral marketing. This can be done in many different ways, but the most common are by creating interesting content and offering a discount for a giveaway. 
Need Help With Your Wedding Marketing?
Speak to an expert about marketing for your wedding venue. Our team of experts can help to drive more bookings for wedding ceremonies and receptions. We also work with a range of leading industry suppliers including photographers, celebrants, caterers and equipment hire services. Contact us to speak to an expert now.