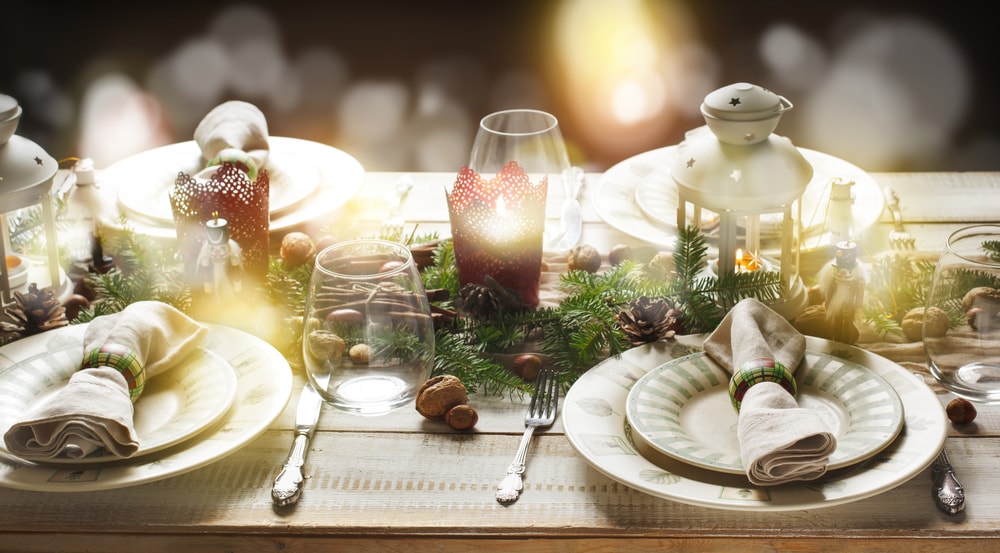 Demand for Christmas enquiries begins to build in June and peaks in October. Most large, corporate events are booked around June – July so your marketing campaign for the Christmas period needs to be in place by then.
It's important you consider what types of Christmas parties you can cater for based on the size, location and facilities of your venue. Is your event space equipped for large corporate events, or would your venue be better suited to intimate dining between family and friends? Answering these questions will help to determine who your target audience is and what type of messaging will be effective across your campaigns.
Here's five marketing tips to help your event venue generate more function enquiries or restaurant bookings this Christmas.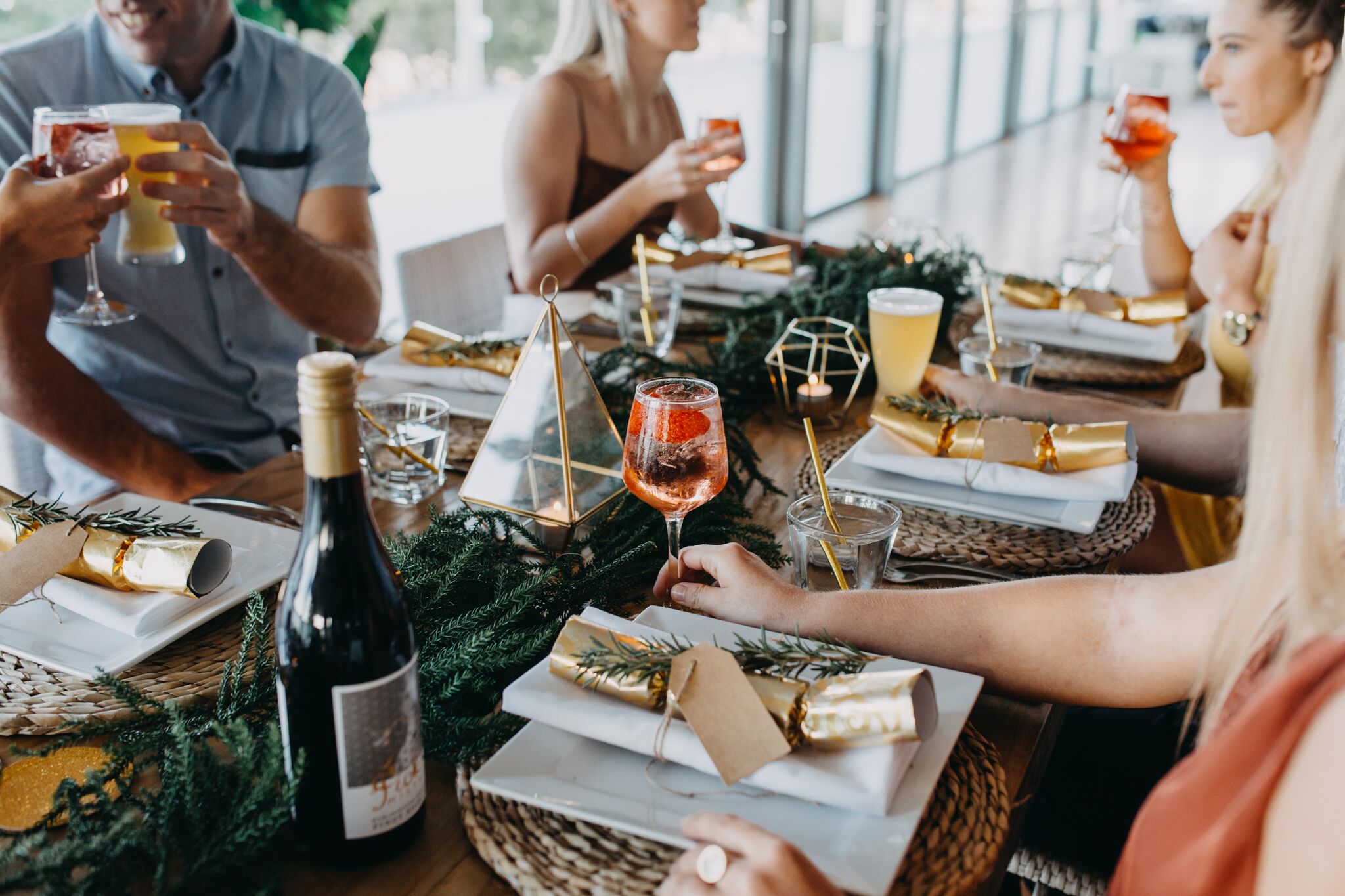 1. Festive Packages
Potential customers want a venue that can provide them with festive options that can be booked easily. We suggest offering a festive themed dining menu and a separate cocktail party menu, both provided at a set price per person. Beverage menus and theming packages should be designed so they can be easily ordered by the customer.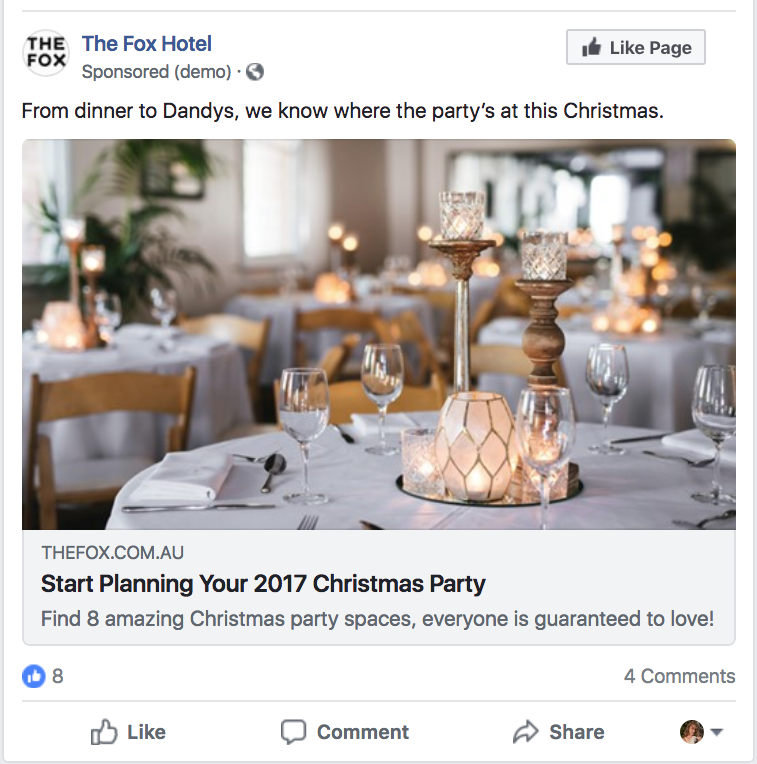 2. Facebook Ad Campaigns
Facebook's advertising platform offers restaurants and function venues a variety of ways to generate bookings and reservations for Christmas.
The detailed advertising system will allow your venue to target people who are specifically interested in Christmas parties or have been actively looking to plan one, in both corporate and private settings.
On top of choosing specific areas and age groups, the ad manager enables your ads to target corporate customers based on a range of demographics. If you're looking to generate bookings for corporate Christmas parties, consider testing some of the following combinations for your advertisement campaign:
Job titles: Corporate employees whose job description would involve organizing office Christmas parties
Small business owners
Employment industry: Administration services, legal, real
Facebook can also customise ads for potential customers interested in private family Christmas parties with targeting options that include:
Age groups – older members if the family who normally organise Christmas events
Parents
People who have liked or interacted with your venue's facebook page
People who have viewed content on your website that is relevant to Christmas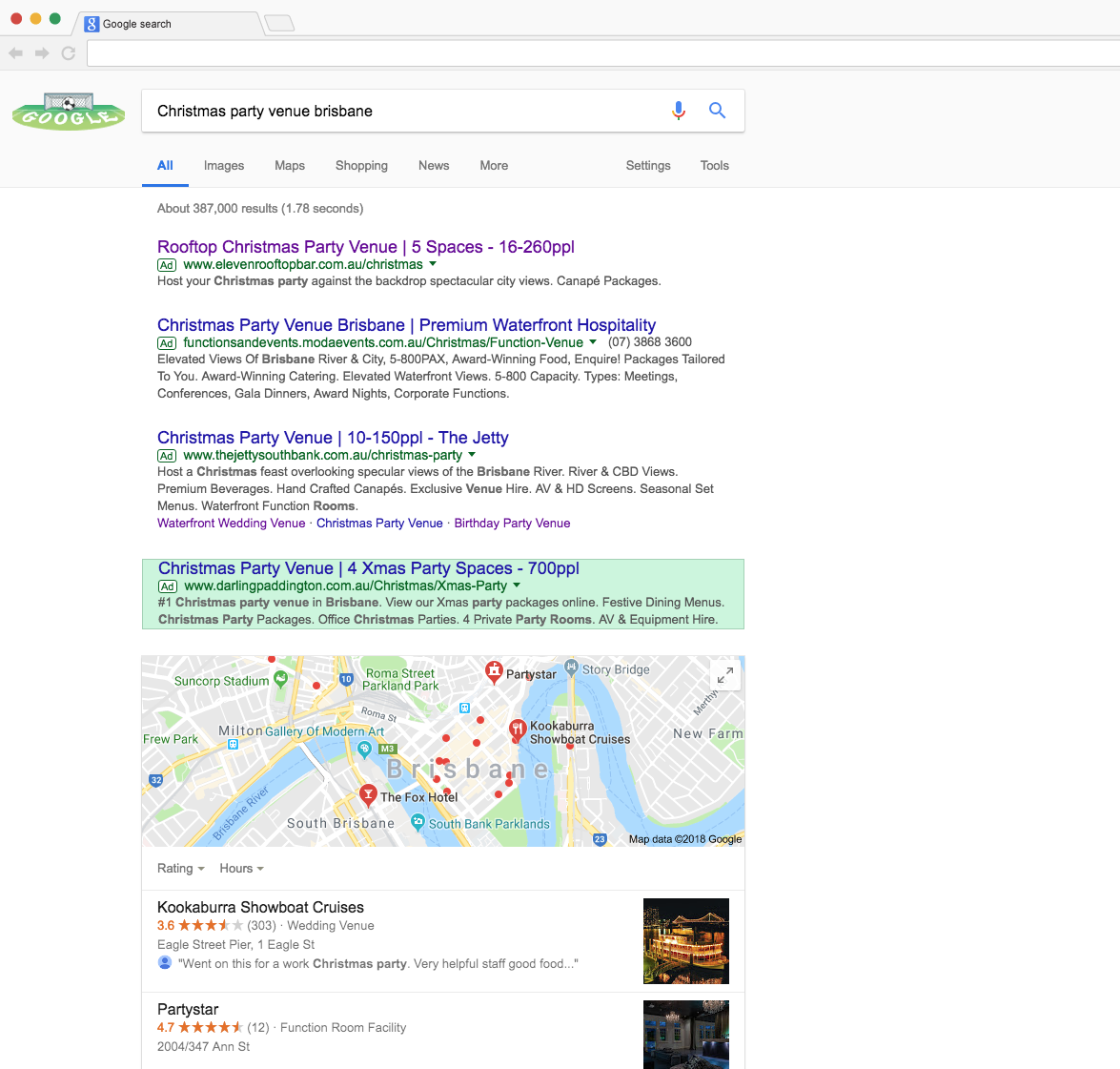 3. Google Ad Campaigns
Google is another platform that can help generate Christmas enquiries for your restaurant or function venue.
There are two key platforms for advertising on Google: the display network and the search network. Using keywords that suit your venue and target audience, your ads can be set up to appear as:
Banner ads on the display network
Banner ads on related sites due to placement targeting
Text ads on the google search engine
Careful management of Google advertisements will ensure your website is put in front of people who are searching for Christmas party venues and ideas.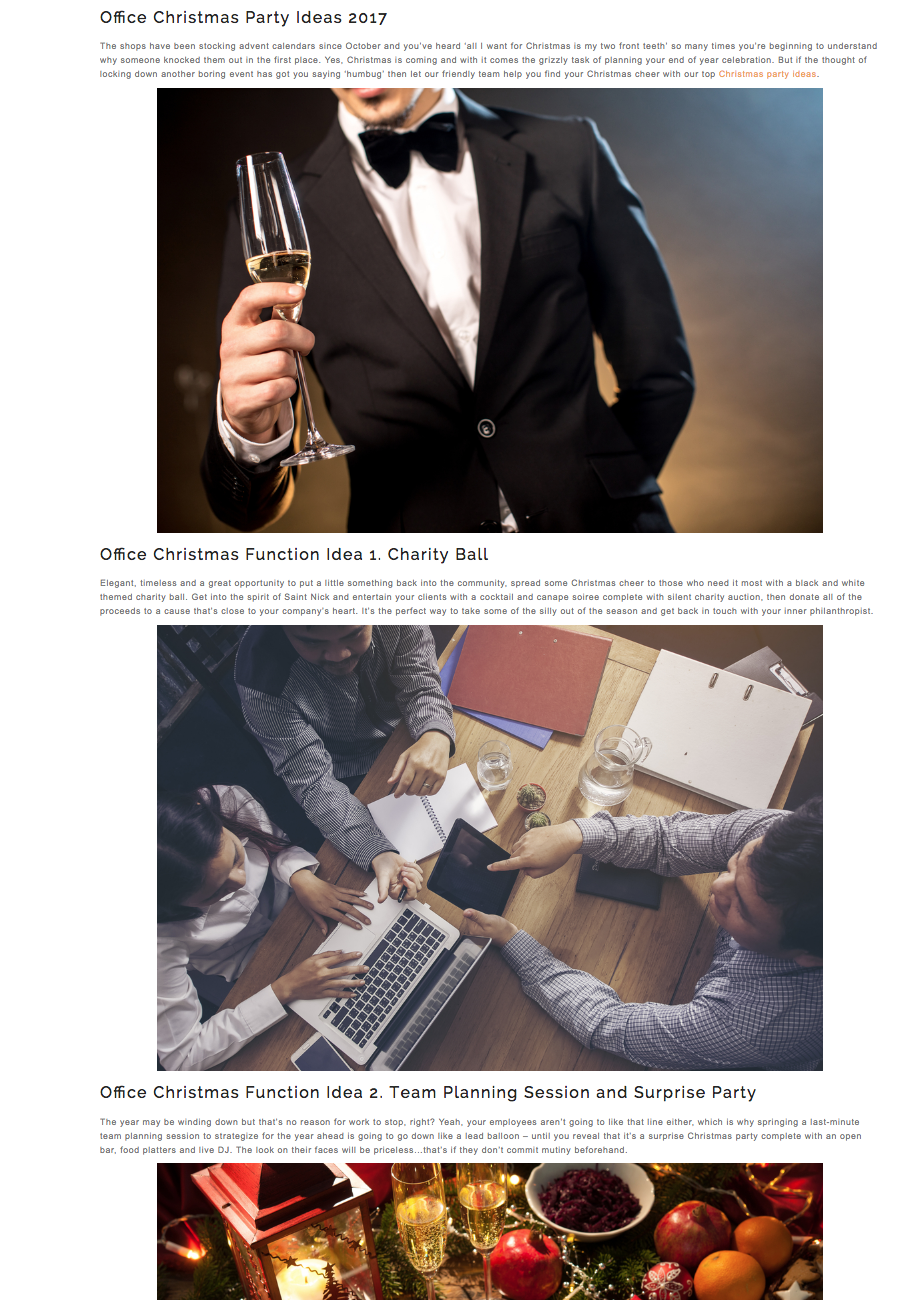 4. Content Marketing
Create a series of blog articles with topics that may help your customers to plan their Christmas party. Consider the following topics:
Top 5 Christmas party ideas
Christmas party themes
Festive menu ideas to inspire your Christmas luncheon
You can then plug your own venue into these articles as one of the ideas on the list. The articles can be filled with relevant keywords and the content can be sent to customers on your database. The articles can also be promoted through social media channels and across platforms as informative blogs. It's a way to gather interest from potential customers who are at the early stage of the buying cycle.

5. Search Engine Optimisation
Applying the best practices of Search Engine Optimisation (SEO) to your website will help to boost your venue's visibility in Google and major search channels. This should be done for keywords that are relevant to Christmas parties, functions and events.
It's important to consider the following steps when optimising your website for the festive season:
Use a free tool such as Google's Keyword Planner to find out what keywords people are using to find Christmas function venues in your local area.
Create a page on your website to promote your Christmas function packages, venue hire facilities and availability of key dates throughout the festive season.
Make sure that your website's metadata written to attract people searching for keywords relating to Christmas parties.
Ensure that images on your website are mobile friendly with correct titles and alt tags.
Write content that contains keywords relevant to Christmas functions.
Reach out to local publications and relevant websites who may potentially share your Christmas offerings with their audiences.