Integrate Google Analytics With Sevenrooms To Track Table Reservations At Your Restaurant
Connect Google Analytics with your Sevenrooms widget and gain access to valuable customer insights to help your business grow.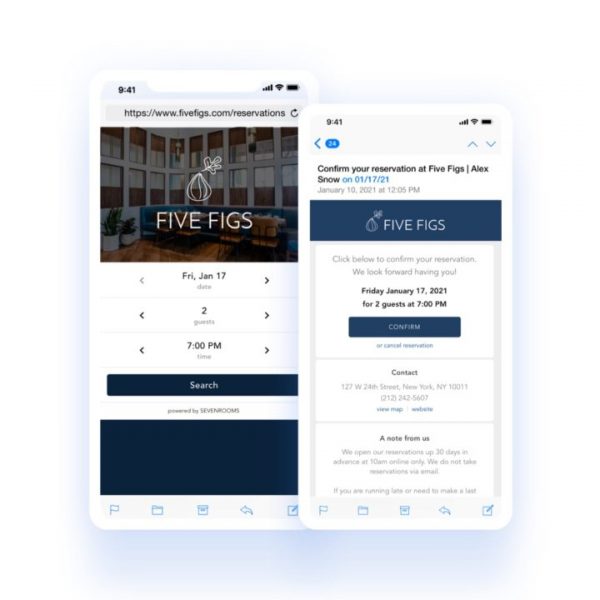 Measure The ROI Of Your Venue Marketing Efforts
When it comes to measuring the return on investment (ROI) from your digital marketing efforts, vanity metrics such as clicks, reach and page views only help to tell part of the story. These metrics make it difficult to attribute the impact of your marketing efforts to your table reservations and revenue generated by your restaurant. That's why it's important to set up tracking of table reservations made through your online booking widget. Sevenrooms is a popular online reservation system that integrates with Google Analytics to provide detailed reports about customers who are booking tables at your venue.
Track Your Table Reservations With Sevenrooms And Google Analytics
The integration can be used to feed live data into Google Analytics including the number of table reservations have been made through the online widget, along with the total number of covers for each booking.
This data can be sliced and diced in a range of different ways to optimise your marketing efforts:
Source of bookings (i.e Facebook, Google)
Age and gender of customers who complete bookings
Time of day bookings are completed
Day of the week bookings are completed

What data is fed through the integration?
The integration allows you to track the entire customer journey through the booking widget.
The events that can be tracked include:
Date selection
Venue selection
Availability search
User login
The use of promotional codes
Confirmation of booking
Failed bookings
The following events can be fed into Google analytics in addition to the items above:
Number of guests booked
Number of bookings completed
Name of the venue
Dietary restrictions
Special occasions
Booking date
Booking time
Booking charges (deposit)