If you're planning on opening a restaurant, one question you must take into consideration is this: what are the requirements for a commercial kitchen? Commercial kitchens require industrial-grade equipment that can withstand the rigors of high-volume use. If you're planning a commercial restaurant kitchen design layout, there are two main considerations: flow and ergonomics. In a restaurant kitchen, there may be dozens of people coming and going throughout any given shift, and it's important that things are organised well. In accordance with Liquor Act 1992 – Section 61(1)(b), commercial kitchen must have at least five of the following items. The equipment must be commercial-grade and appropriate to the range of food proposed by the restaurant. Additional, non-compulsory items include slow cookers, microwaves ovens, sandwich presses, rice cookers and egg boilers. In addition to this, The Commissioner must be satisfied that the commercial kitchen: is of sufficient floor space, and has adequate equipment to prepare meals.
This article breaks down the requirements for a commercial kitchen.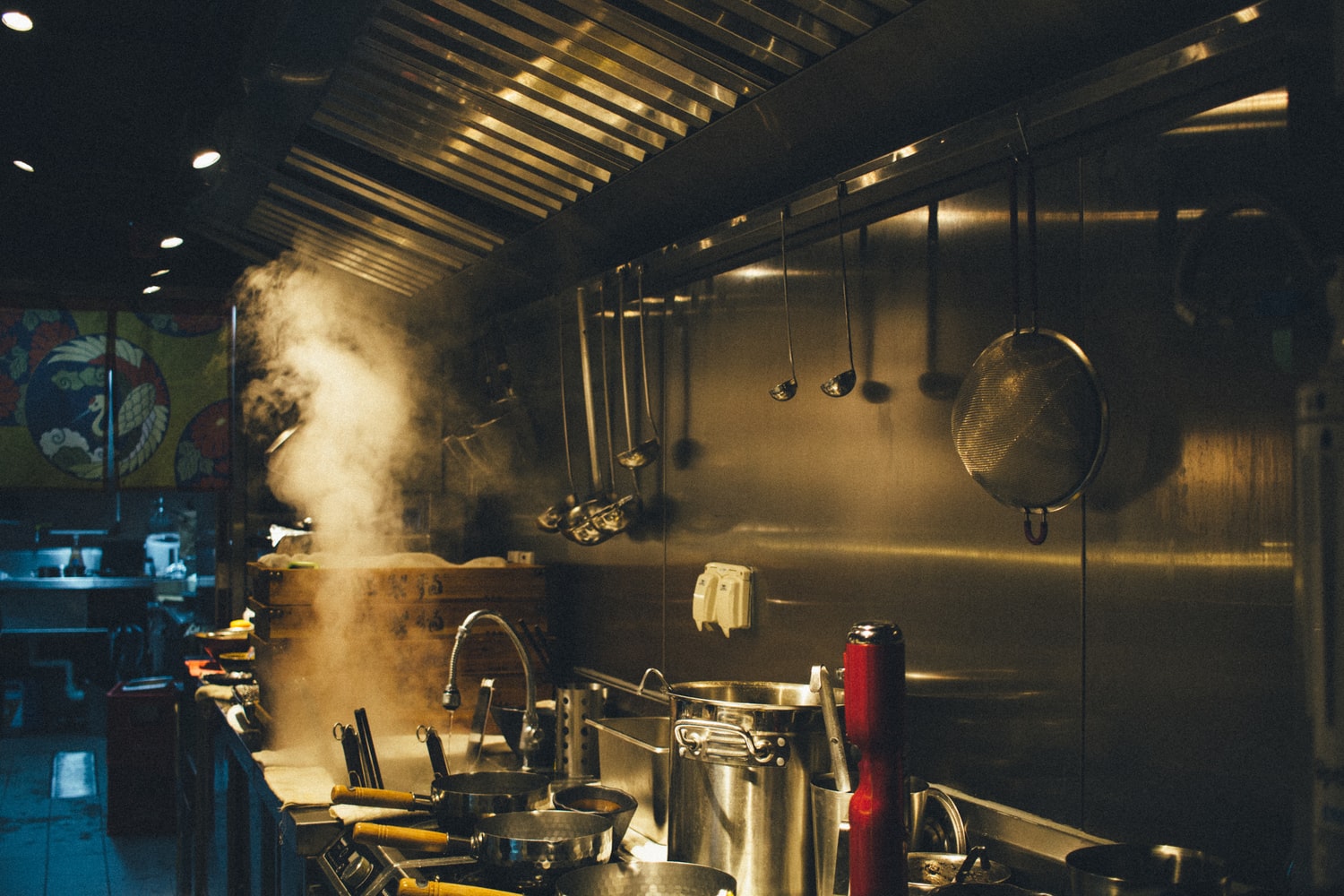 1.Multi-plate cook top
Commercial multi-plate cook tops (burners)  are incredibly robust, easy to clean and maintain, but be sure to consider your current and future needs while paying attention to usability if you have small and large pans on the go at all times.
2. Oven/s with capacity greater than 60L
Commercial ovens are the most used and versatile pieces of equipment in the kitchen. With commercial ovens, you can cook large quantities of food faster than conventional ovens.
3. Recessed deep fryer
Consider using a commercial deep fryer to fry large amounts of food with precision and consistency. In addition to being simple to operate, commercial fryers are also robust and easy to clean.
4. Overhead ventilation canopy
Overhead ventilation systems are needed to deal with the high volume of  cooking fumes in commercial kitchens.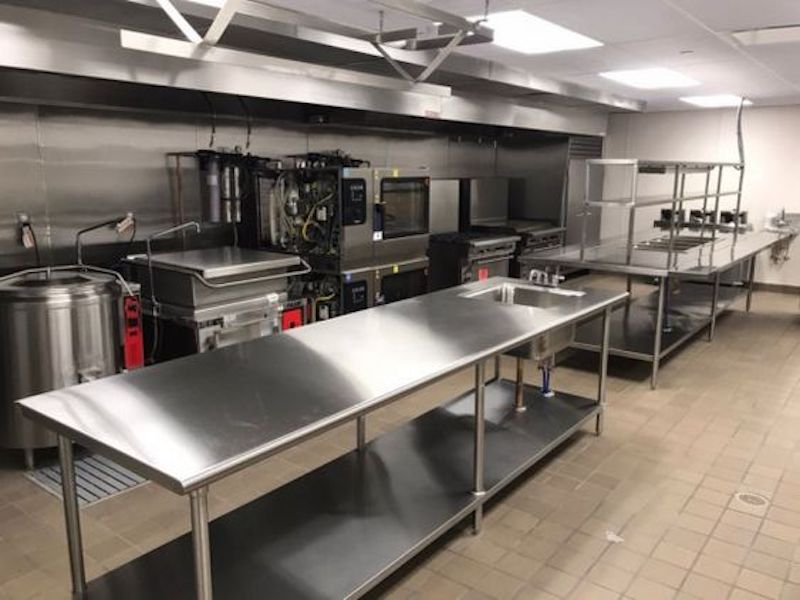 5. Sufficient cold and dry goods storage
Space is a valuable commodity in every commercial kitchen. Fortunately, many modern fridges are designed to meet the needs of today's businesses by balancing function and space-savings. There are a variety of freezer solutions designed to meet the needs of your kitchen while balancing function and space-savings.
6. Sufficient cleaning space (including sinks or automated washing alternatives)
There are are a number of  commercial dishwasher types, including under bench washers, pass-through & rack conveyors, pot & utensil and glasswashers. In addition to this, there must be a dedicated cleansing sink and sufficient cleaning space for collection of dirty dishes.
7. Preparation bench or equivalent equipment (for preparing meals other than sandwiches, finger food and snacks).
If you don't have enough space to prepare food, the preparation process will take longer, and customers will have to wait longer than they expect. If you design and layout your kitchen well, you'll be able to maximise your space and significantly increase efficiency. Stainless steel is the most common material for kitchen surfaces because it has a simple and aesthetically pleasing look, offers maximum resistance against denting and scratching, it's easy to clean, and is resistant to the harmful bacteria that can grow. It is also imortant to have an adequate supply of clearly marked food storage containers and jars for the handling and storing of food is crucial to increase longevity avoid cross-contamination, reduce spoilage and bacteria growth. Introduce a systematic management and rotation system, which ensures the oldest food stocks are used first.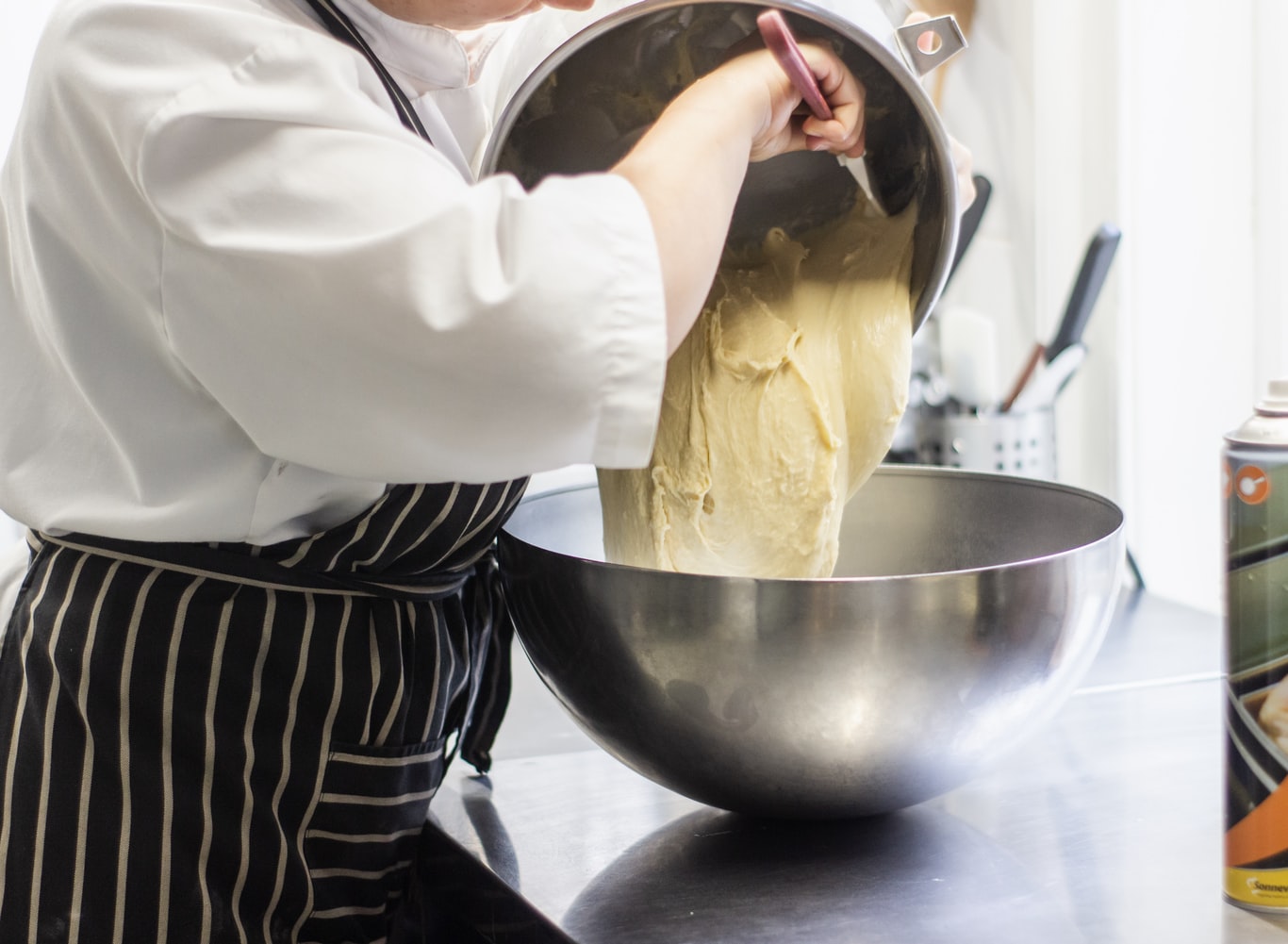 It's important to consider every aspect of your menu plan and kitchen layout as you choose your equipment. Depending on the size of your restaurant kitchen and the type of restaurant, not everything on this list might be needed.