In today's world, the extended use of smart devices creates a huge opportunity for additional marketing. It has become easier than ever to access mail digitally, creating an opportunity to expand your business using email marketing. Email marketing is a vital element of digital marketing strategies and allows you to communicate directly with your clients and potential customers. It's important to find an email marketing program that suits your user preferences and your businesses needs. 
Email Marketing Software 1: Postr
Postr is known for its user-friendly navigation and email marketing assistance. The platform comes with content ready, responsive-free email templates suited to all clientele. The software is also web-based. The program works in the majority of web browsers, meaning users will not have to bother with downloading the software onto their computers. The company is committed to providing the best possible service to its customers. Postr collects information about customers which aims to help improve the user's experience and improve their website and ease of use. interface. Postr is a paid subscription, however provides a free basic subscription suited well to small businesses. You can upgrade to pro, with the security of cancelling at any time.
Postr's Top Features:
Thorough support: Email, live-chat, or a 1-on-1 call.

Platform is web-based.

A/B Testing.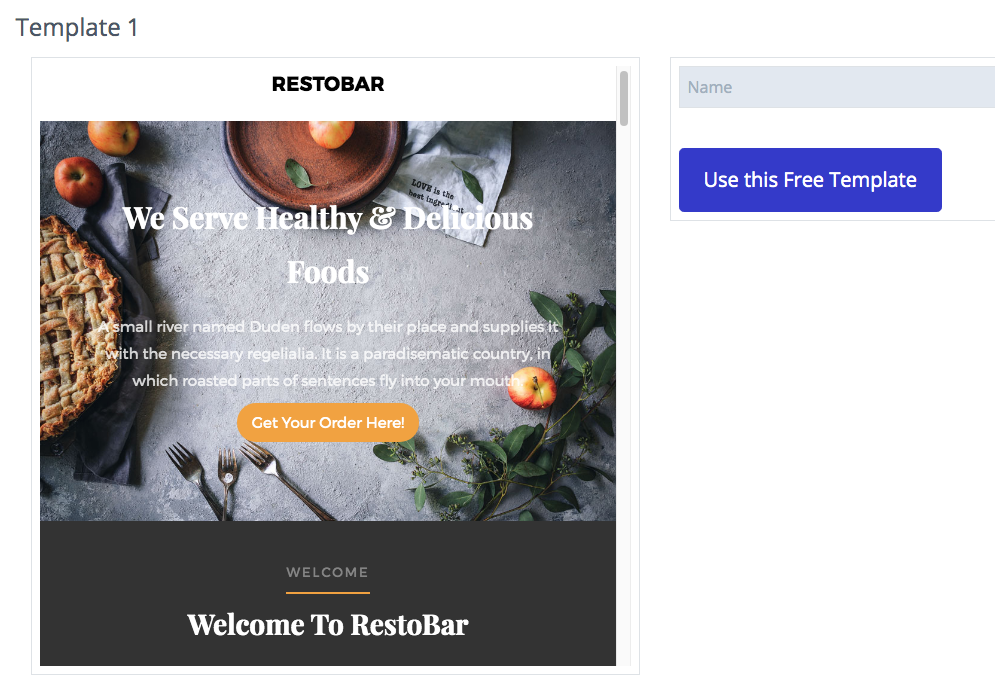 Email Marketing Software 2: Constant Contact
Most suited to small businesses, Constant Contact provides over 400 email templates to customise and use. The software will provide your company with personalised content and ideas based on your relevant industry. Hospitality businesses have additional benefits with the ability to use the 'event' and 'survey' options on Constant Contact to enhance their marketing efforts. With a high deliverability rate of 89%, emails will reach your tagged customer on time. Constant Contact provides customers with a free month trial before you commit to purchasing any further subscription. 
Constant Contact's Top Features:
Performance reporting.

Easy customisation- Drag and drop feature with email editor.

Available as a mobile application.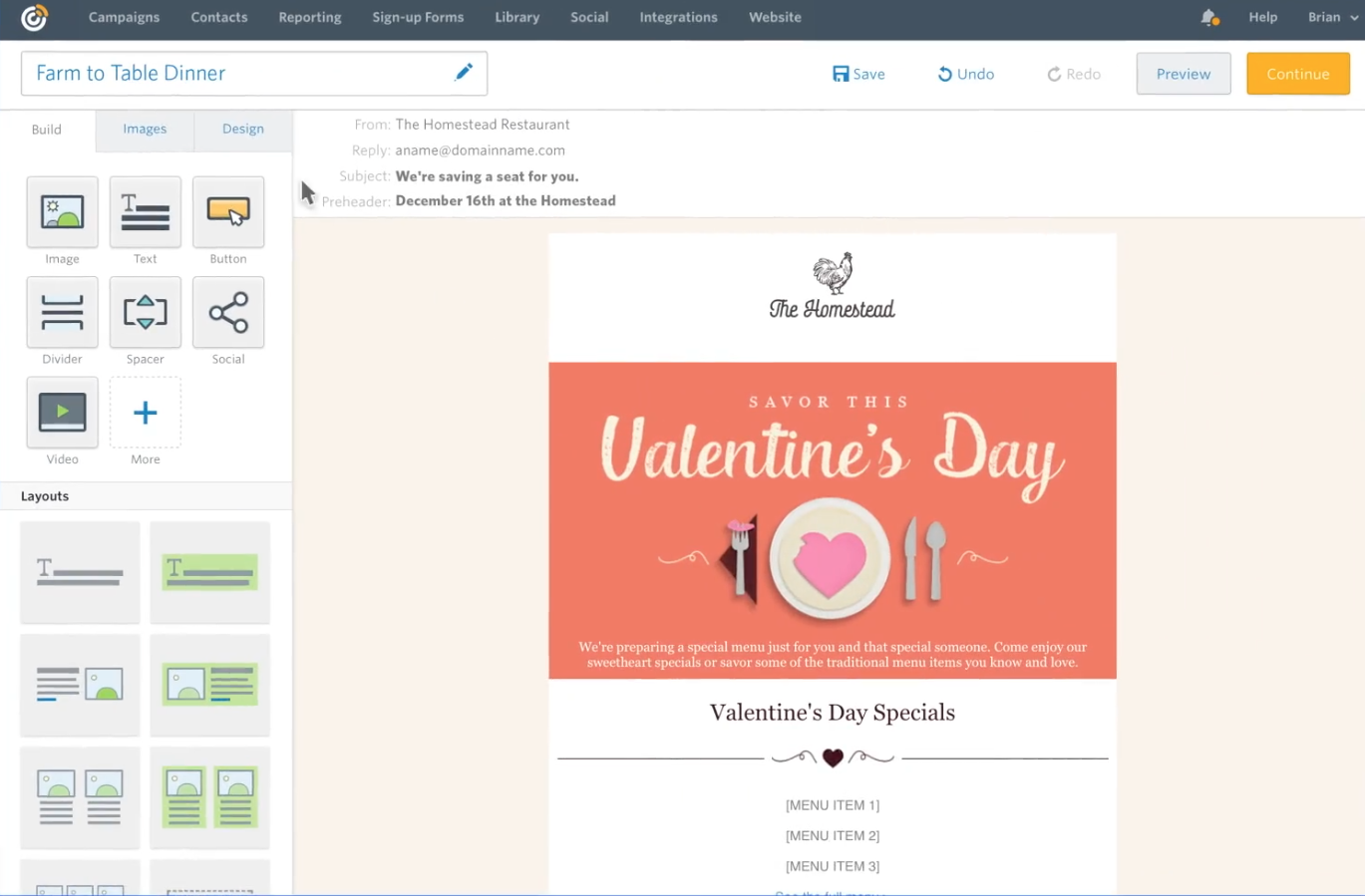 Email Marketing Software 3: Mailchimp
Mailchimp is one of the highest-ranked email marketing services for businesses in the hospitality industry. The platform is mostly recognised for its incredibly user-friendly interface. Mailchimp provides many pre-built email templates as well as the ability to drag and drop content, making it super easy to produce effective emails. There are additional tools such as reporting and analytics, Marketing CRM, email campaigns, newsletters, and content management. This user-friendly platform is also a very affordable option. Use the standard version of Mailchimp and you won't need to spend a penny. 
Mailchimp's Top Features:
Not only for building emails but also: social ads, landing pages and postcards.

Data and insights in one place.

24/7 support to customers.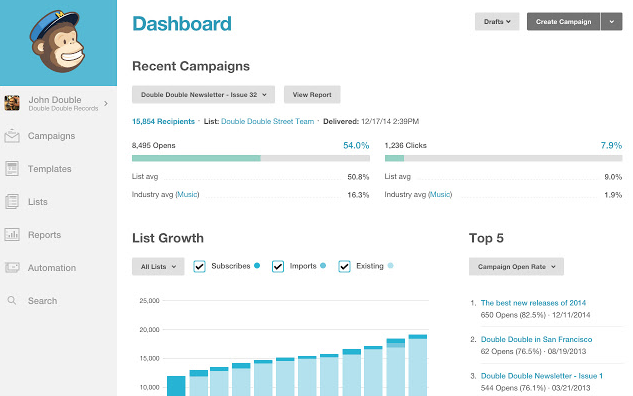 Click here for more
Email Marketing Software 4: Drip
Drip is known for its extensive automation tools and analysis, which contribute to maintaining long-term customer relationships. Drip provides the ability to set email triggers that will automatically send an email to users based on their purchase intent and behaviours. Users are also able to personalise sale funnels and automate them, making your task a lot easier. The platform makes it very easy to market new and exciting additions to your business using Drip's event-based emails. 
Drip's Top Features:
Segmentations and reporting. 

Refund offered if service fails to grow business lists or improve conversion rates. 

Customer relationship management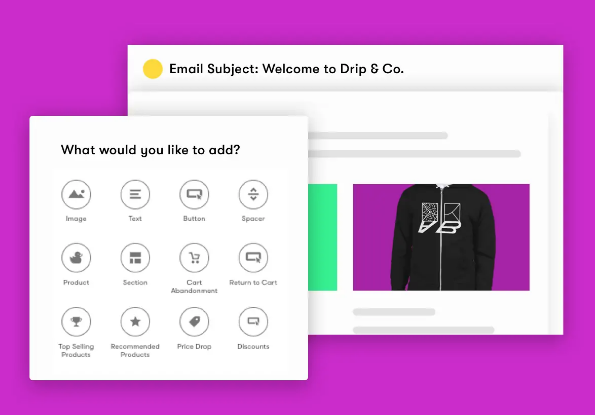 Click here for more 
Email Marketing Software 5: Benchmark
Benchmark is very flexible and caters to all businesses, small or extremely large. The software is extremely user- friendly with a drag and drop email editor feature. The content created is sure to catch your audience's eye as it creates very engaging emails. In combination with a user-friendly UI, beginners and experts can create professional-looking surveys and other interesting content as well. Alternatively, new users can access the free PDF offered by Benchmark called the 'email marketing manual' that guides users through understanding email marketing. Benchmark is very flexible with pricing and offers a free version as well as a paid subscription.
Benchmark's Top Features:
Content Customisation.

A/B Testing.

Inbox Checker.