SEO For Physiotherapists: Boost Your Rankings On Google
As a physiotherapist, your practice requires you to focus on treating your clients. This is challenging and no doubt rewarding work that you enjoy, providing the diagnoses and treatments that you're required to as a practising physiotherapist. Although the practice requires your full attention, running it also entails many administrative duties, including managing the office and scheduling appointments. Of course, getting new clients to continue practicing physiotherapy is another priority you must attend to.
If you're a physiotherapist in Australia, you'll have heard that SEO is one of the best ways to bring in new clients. But how do you get your website high enough in Google's rankings to make that happen?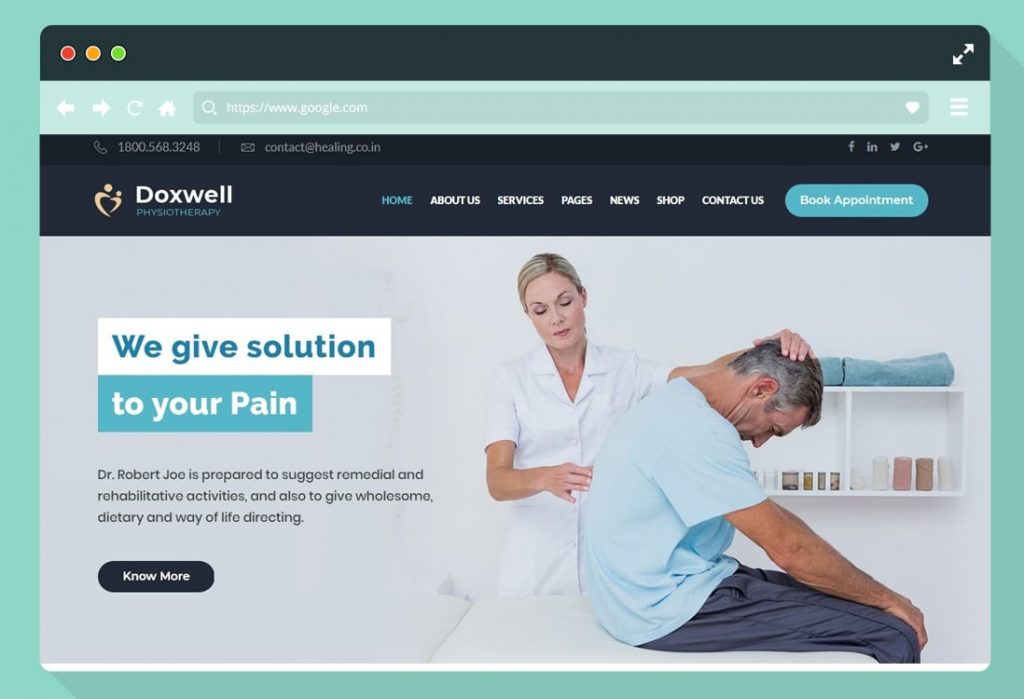 Search engine optimisation (SEO) boosts the amount of traffic a company receives from search engines by improving its website's content and performance. Increased organic rankings in search results will make your company easier to find and will increase its trust and brand awareness.
When you're looking for a physiotherapist, what do you do?
Chances are, you search online. That's how most people look for products and services these days—they put their needs into a search engine and see what pops up.
If you're a physiotherapist, that means your website has to be one of the results that get your potential clients clicking. You need to rank at the top of the search engine results page (SERP). That's where SEO comes in.
SEO stands for "search engine optimisation," and it increases your website's visibility on SERPs through a variety of techniques. Some SEOs involve including specific keywords in your content to help Google understand the subject matter of your page. Others involve making changes to your site's infrastructure so that Google can find and crawl it more easily.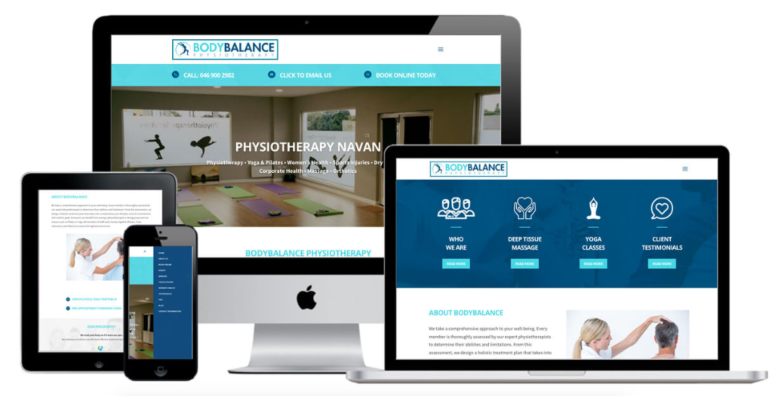 What Are The Benefits Of SEO For Physiotherapists?
When a physiotherapist's name stands out in search results, it builds credibility with potential patients by showcasing a strong lead generation. Search engine optimisation (SEO) is a great way to increase website traffic, generate more leads and build awareness, while also increasing sales.
When you rank higher in Google, more people will have a chance to find your website, learn more about what you offer, and contact you to ultimately become a customer.
SEO will help you to generate more leads, which ultimately will lead to more sales. This is because the higher you rank in search results, the more people who will be viewing your site and consequently, the more leads you'll receive.
Let's take a look at the top benefits of SEO for healthcare professionals.
Higher keyword rankings
More qualified traffic
More leads and enquiries for your business
Better potential to close deals and win business
More direct bookings

#1 SEO Tip For Physiotherapists: Keyword Research
Attracting customers to your website requires that you select the right keywords. Once you have found your perfect keywords, focus on creating content that is well-written and informative. Achieving a high ranking on the search engines requires an SEO strategy that encompasses both onsite and offsite strategies for achieving high rankings on the major search engines.
Keyword research tools like KeywordsFX, Keyword Tool, and Answer the Public are great because they are based on actual search data. And they can help you uncover keywords and phrases people search online to find your practice.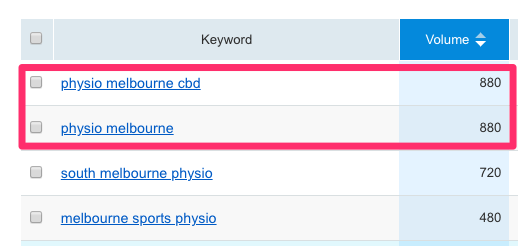 #2 SEO Tip For Physiotherapists: Create Your SEO Strategy
A well-crafted content strategy can help you drive traffic to your business's website. This SEO content strategy template includes strategies, templates and samples of content that may help you in your own marketing efforts.
If you want your site to succeed, you need to be thinking about two things:
creating and publishing unique, helpful content 
positioning your company as a leader in your field.
If you have a blog, make sure to update it regularly with industry news, helpful information, and the latest company news. Giving readers the inside scoop is an effective way to keep them engaged on your site and give them something interesting to look at.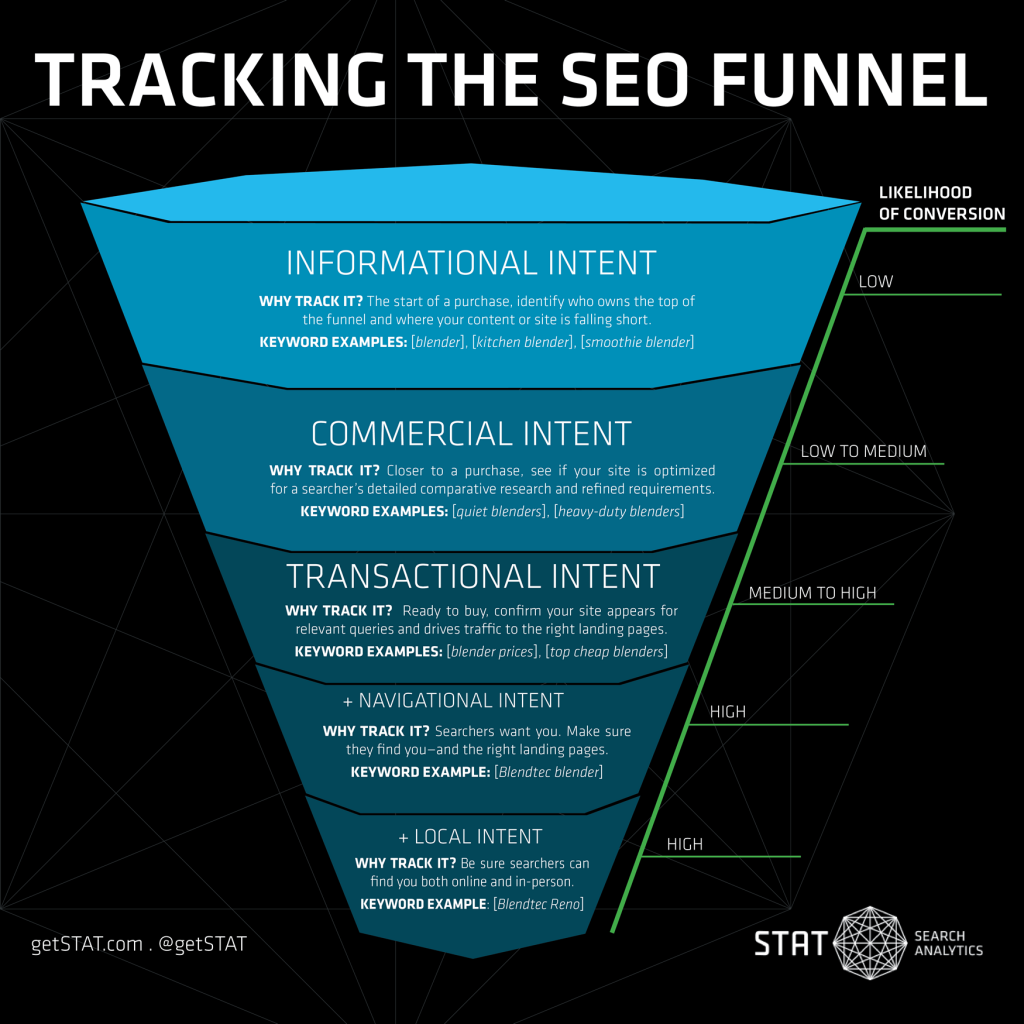 #3 SEO Tip For Physiotherapists: Place Keywords In Headings
A great headline will capture your visitors' attention and convince them to read more. The words you use before and after the headline should appeal to your target audience. Keywords that are relevant to your niche should be sprinkled throughout the body of the post in order to attract search engines and help encourage clicks to your site.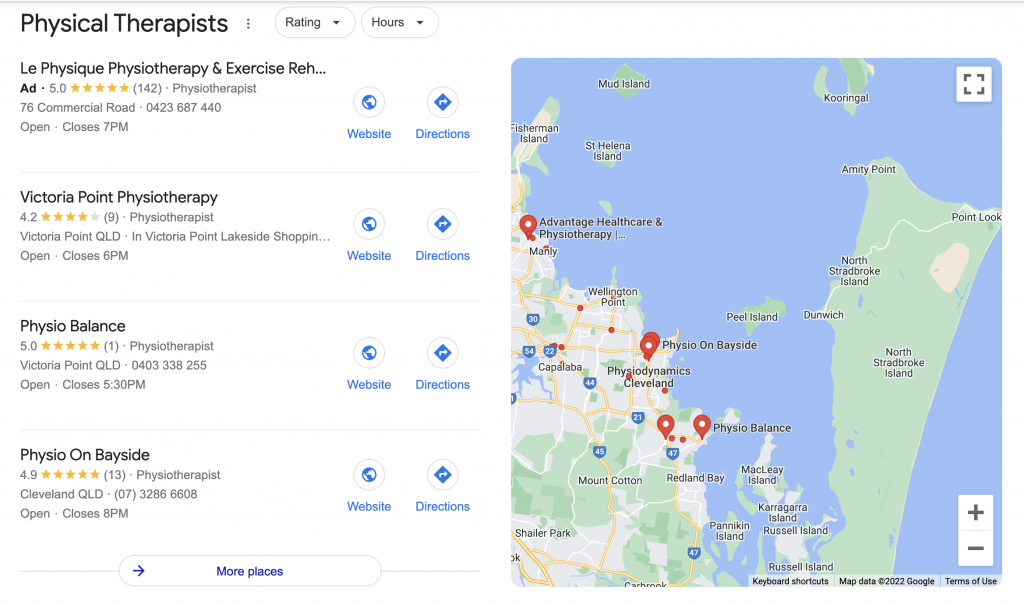 #4 SEO Tip For Physiotherapists: Optimise For Local Search
When people search online for service providers in your area, you want to appear at the top of the results. The easiest way to optimise your site for local search is by adding location keywords in your page titles, headings, and site content. Optimising your website for search engine optimisation is a long-term battle. You need to be consistently inserting relevant keywords into phrases you index, and spotting opportunities to rank for highly specific words. It always pays to be systematic, especially when prioritising work to reduce search engine ranking fatigue.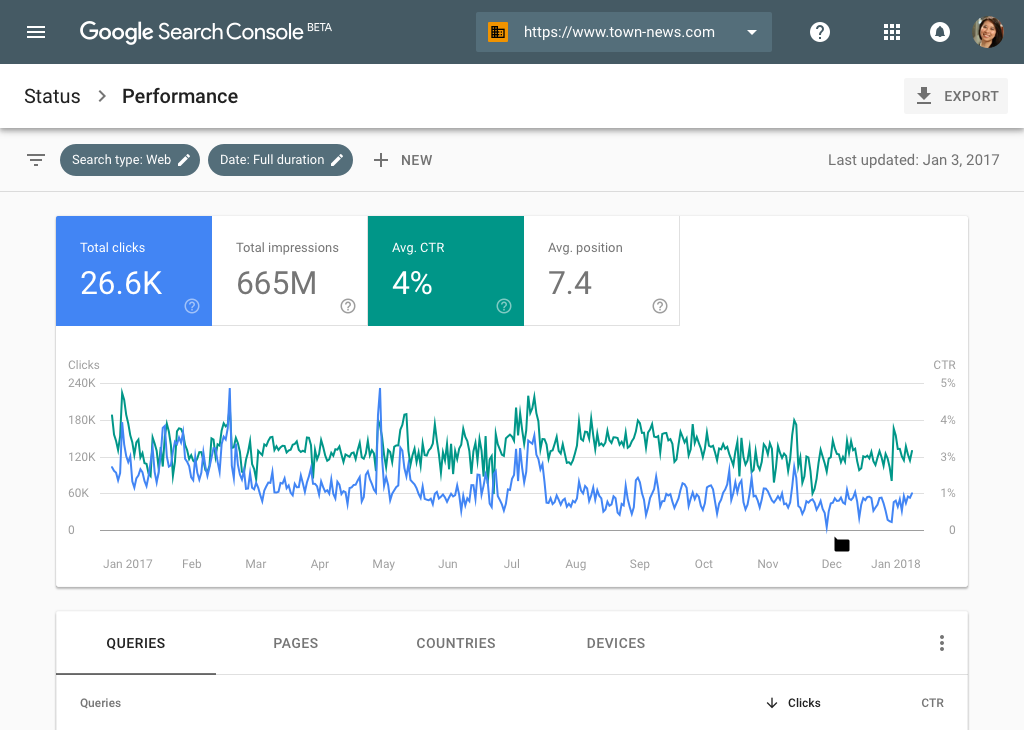 #5 SEO Tip For Physiotherapists: Setup Google Webmaster Tools
Google Webmaster Tools can help you monitor the status of your website on search engines like Bing and Yahoo, and even gives you the direct IP address. This helps you fix technical issues or check if your website seems to have slowed down or a page is not loading properly. Use this tool if you're having any technical issues with your site.
Visit Google Search Console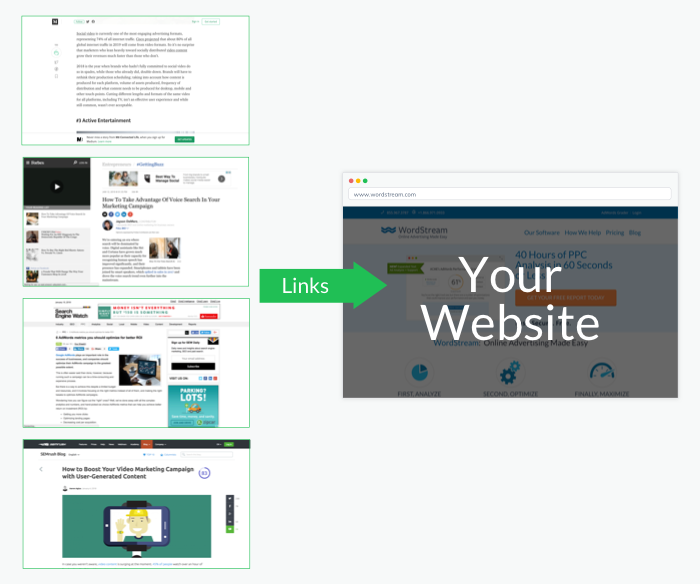 #6 SEO Tip For Physiotherapists: Create Quality Backlinks
A backlink is a link on one website that points to another website. When Google sees multiple websites linking to your site, it assumes you must have something special going on—and it ranks you higher in the search results. This is particularly helpful for small businesses because it allows them to get noticed even if their site isn't as popular as larger sites that already rank well. While there are many strategies for building backlinks, one of the most common methods is guest posting. Guest posting involves contacting a blog or website with similar interests and offering to write an article for them. The blog or website will often link back to you in exchange for your content. This is great for physiotherapists because it allows them to gain exposure from a relevant audience while also forging new relationships in their industry.
SEO For Physiotherapists Requires A Specialised Approach
There are more and more physiotherapists chasing the same clients for the same jobs. Therefore, it's essential to get noticed and to stay in front of your competitors.
As a marketing channel, SEO can help you outrank your competitors in the search engines. To do so requires you to partner with us to create a great SEO campaign for your business. This is what we've done for hundreds of businesses across Australia over the past 15 years.
Your competitors are growing, and more and more of them are chasing the same jobs as you. This is why it's important to have your SEO strategy in place.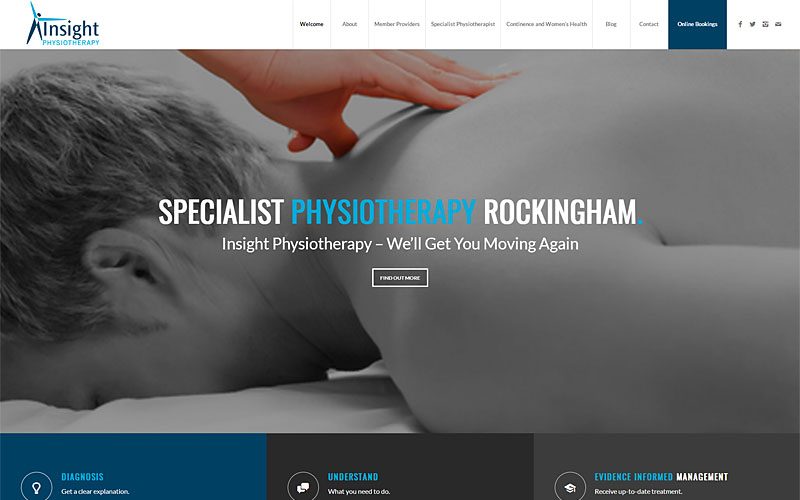 SEO isn't something that happens overnight. As with many marketing tactics, SEO often takes months to achieve results. Often times, weeks are required to build enough momentum to rank well within search engines. It's important not to get frustrated or give up too soon. If you've got a project or marketing plan in place, stick with it and it'll pay off!
The sooner you launch your SEO campaign, the better. Our proprietary technology and expert experience in digital marketing will help ensure that your site ranks in search engines like Google and Bing. We also make it a point to continually and consistently tweak and optimise your optimisation efforts in order to ensure the best placement possible.
Our professional service begins with a free consultation where we get to know you, your business, and your goals. The next step is for us to listen to your business needs and discuss with you all of the possibilities for your site. Following this discussion our team of experts will develop a site that fits your budget, expectations, and goals.
Search engine optimisation is a process, not a one-time job. This means you should expect to receive regular reports from us, detailing how your SEO project is going, and what your next steps will be. In addition to the services mentioned above, here are some of the included Search engine optimisation services:
Keyword recommendations
Local optimisation report
Onpage SEO Report
SEO Implementation
Content Creation
Regular reporting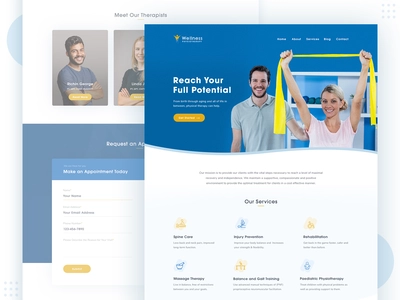 Need Help With SEO For Physical Therapy Practice?
Find An Australian SEO Agency For Your Physical Therapy Practice:
The days of using phone books to find a good physiotherapist are gone.
In today's digital age, when people want to find a physiotherapist, they turn to the internet. They search for terms like "physiotherapy near me," or even more specific questions like "how much does an MRI cost?" and then filter the results based on location.
As a physiotherapist, it's important to have a strong digital presence so you can be found by new patients. But that doesn't mean you need to create a website. Instead, focus on having a strong presence across Google Maps and review sites like Yelp. These platforms will allow you to list your practice and get reviews from current patients. This is what potential patients will see when they search for you online, so it's important that your information is accurate and up-to-date.
If you're not sure where to start, simply contact us to speak to an expert.