SEO For Electricians: Get Your Business To The Top Of Google
Search Engine Optimisation (SEO) is a vast topic, but the fundamentals of SEO on your electrical website are important and essential to your business' search engine optimisation campaign. Improving organic rankings in Google and search results pages isn't rocket science; it's just about making your page look attractive to the search engines and crucially, to potential electrical customers in your target area.
SEO stands for search engine optimization, and refers to a set of strategies used to make your website appear at the top of a search engine results. There are a number of SEO strategies that electricians should employ if they want to maximize online visibility, and make sure their site comes up on the first page of search engine results whenever prospective customers search for phrases related to their services.
For electricians, finding SEO can seem like a daunting task. This is primarily because many websites and blogs on the topic of SEO are primarily focused on growing your website primarily for profit and not necessarily for growth into business and profit. 
What Are The Benefits Of SEO For Electricians?
SEO offers many benefits for electricians. Many businesses have been able to successfully find leads and reach new clients through quality search engine optimisation.
The benefits of SEO for electricians are numerous, however our top points include:
Grow traffic to your website
Build brand awareness for your electrical business
Get more leads and potential clients
Boost revenue from new customers

SEO is a process that has been perfected over the last several years. It can be confusing if you are inexperienced in this form of marketing, but with this article, you can get started off right away.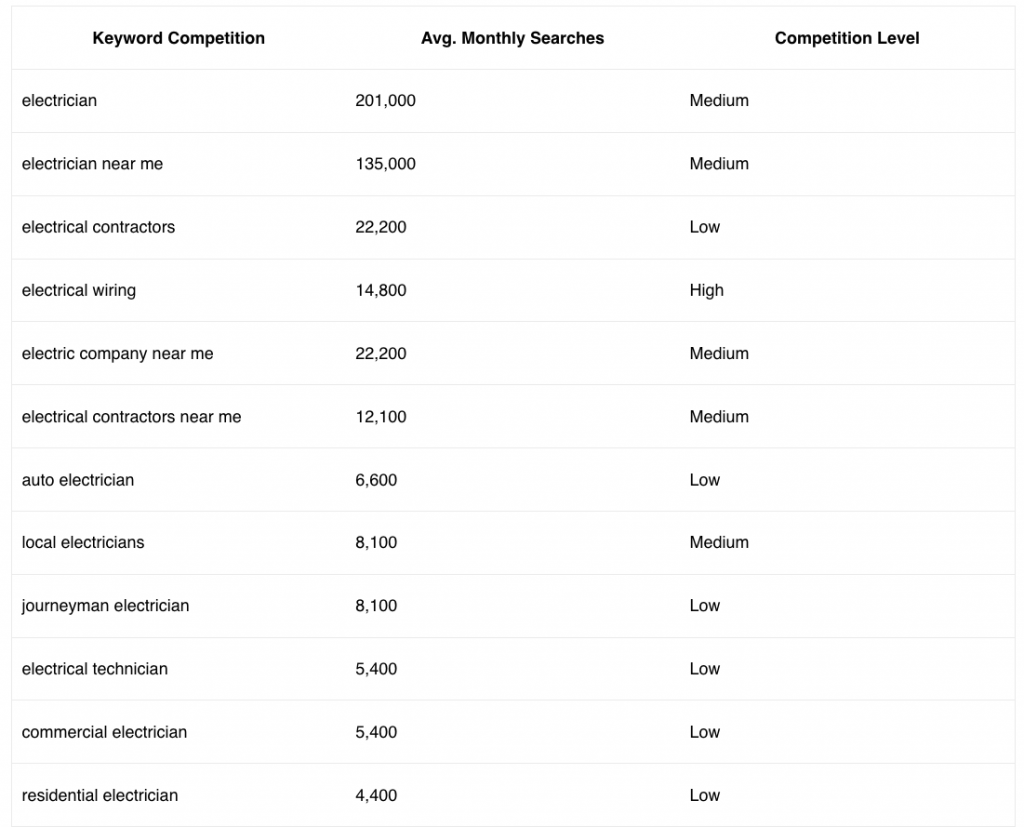 Step 1) Find Related Search Keywords
Your journey to find the best keywords for your SEO campaign begins with some keyword research. Once you have found some good keywords, you can begin optimising your electric company website for SEO.
There are two ways electricians can approach keyword research for their business. You either know exactly which services are most searched and create relevant, targeted keywords based on those, or you try to come up with general term ideas in order to broad brush and generalise your search terms, applying them to electrical terms which will more accurately reflect you as an electrician.
Each sitemap is an important part of an electricians SEO strategy. A sitemap helps you map out your pages so you have each service covered and know which keyword variations are needed on each. Once you know where each keyword and service fit within the website, you can start creating the content for each page. 
Step 3) Onpage Optimisation
When potential customers, visit your website, it's important your page is designed to maximise the time they spend on your website. It gives Google a bad impression if a searcher leaves your site within seconds of visiting. The first step to encouraging users to stay on your site is to include keywords in each sub-heading so they can see with a quick glance that this page relates to the electrical services they were searching for. This is an important part of search engine optimisation for electricians.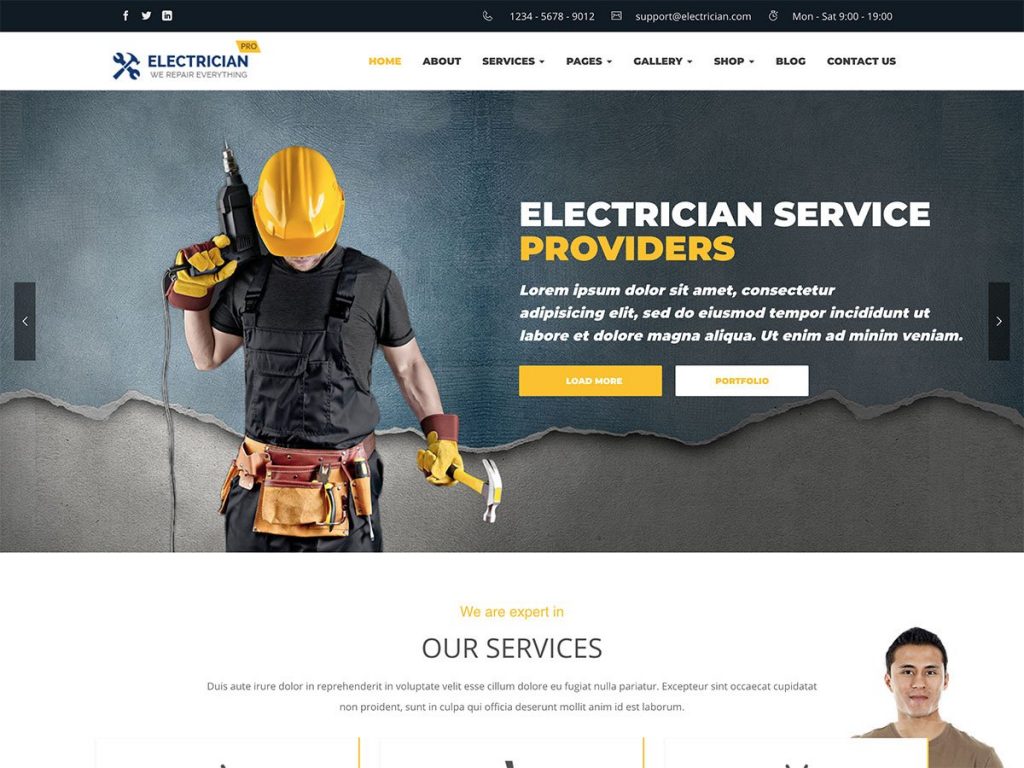 Step 4) Optimise For Local Search
Put simply, search engine optimised text for electricians (SEO) is any text (or images) that is optimised with major keywords and related keywords for that page topic. This can include direct quotes from sources, pages or internal pages of websites – all of which defines the information that users will necessarily click on. Ideally, you want to rank for relevant electrical searches using organic search rather than paid search engines, as this will allow you to get a higher ranking for both cost and relevance. Because once people arrive on your website, they want to engage with and learn about what you have to say – so making sure you are providing value for your audience is key. As not all viewers have the same way of explaining a product or service, it's important to use different variations of a keyword throughout a page to ensure all bases are covered.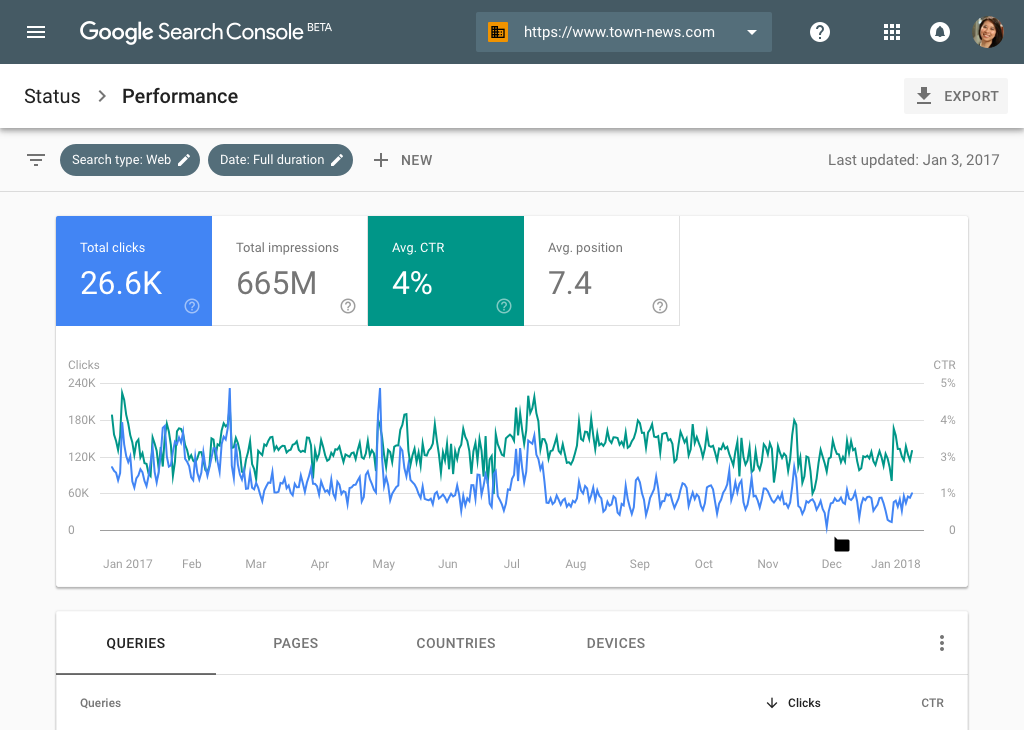 Step 5) Setup Google Search Console
Google Search Console is a set of tools and services provided by Google that allow owners to see what page and keywords are appearing on search engines. This gives electricians a way to understand their current rankings, show what keywords need improving, and map out the journey of improving rankings. These tools are intended to make webmasters more aware of how their site ranks in search engines, and give them the confidence to make quality content investments. With so much information available on the internet, it can be difficult to know where to begin. 
Step 6) Backlinks and Link Building
Link building for electricians is the process of using other websites to improve your own search engine ranking. These links are pulled from various websites and sources that relate to your industry. These can be general web pages, blog posts or social media posts. There is a huge amount of information available via search engines about the topics your electrical customers care about so you can approach these content creators to exchange links.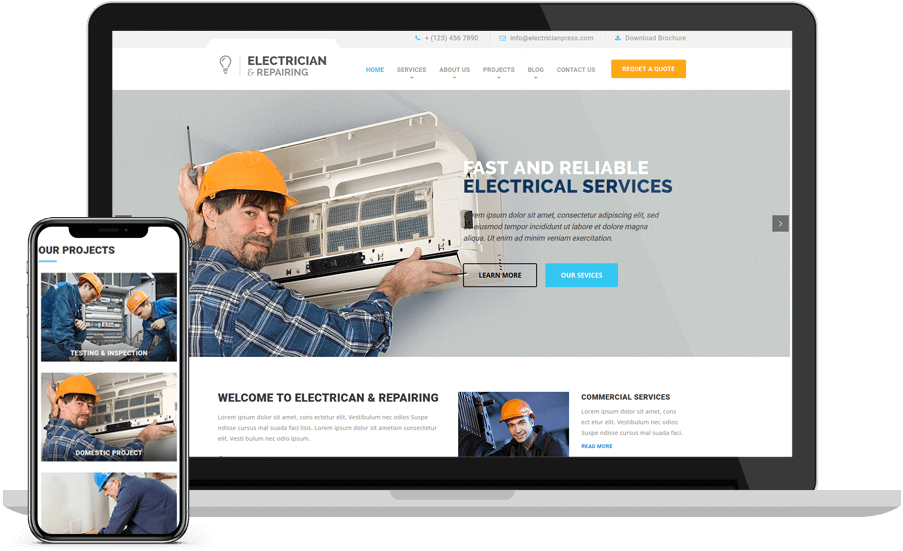 SEO For Electricians Requires A Quality Approach
Your biggest challenge is getting your name out there. Not once, but over and over again with every new home, every renovation or business that needs electricity. It's all about quality leads, which you can get with our SEO services. When you get an electrician to place your name at the top of the list of recommended companies for this service, your phone will ring off the hook. And keep on ringing for years to come. There's never been a better time to get started; with our SEO services you'll be the number one choice for any electrical company in no time!
There are many electricians in town, but in order to get new customers you have to be at the top of your game. You're locked in competition with every other local company for local SEO rank, and if you want to rise above the others, you need to use the most innovative search engine optimisation strategy available.