SEO For Franchises: 6 Tips To Get To The Top Of Google
SEO for franchise business.  When using the internet to grow your franchise, one of the most important factors is search engine optimisation (SEO).  With SEO campaigns, your business will not only be featured at the top in search results but also you can compete in local listings.
If you've ever thought about improving the search engine ranking of your franchise, you probably know that this isn't an easy thing to do. If your business has a fairly small budget, the idea of paying thousands of dollars on paid advertising might not sound very appealing. Thankfully, there is a cheaper way to find customers through Search Engine Optimisation (SEO) for your franchise. 
Having a well-optimised website is an absolute must for any franchise wanting to improve their search ranking. The best way to ensure that you don't miss out on new customers is to make sure your franchise website appears high in search results on Google and Bing.
If you're looking to grow your franchise business online, the results you get from running local SEO campaigns can be life-changing. With SEO for franchises, when people search for businesses in your area (franchises), they will see yours at the top of the list. This means that as well as making sure your business is ranked high in search results and located near where customers are searching, you'll also have a space in local listings to attract new customers. Indeed you can stay ahead of the competition by analysing their data and implementing a campaign specific to your brand and audience that could get you something like 20% more leads.
SEO, search engine optimisation, is the process of optimising a website to appear in search results on Google, Yahoo, and other search engines for terms related to your core business? The goal of this process is to get more traffic to the website of your franchise business.
What Are The Benefits Of SEO For Franchises?
Franchise SEO comes with a range of major benefits. including:
Increasing traffic to your websites
Increasing reservations, appointments and sales
Building awareness of your franchise brand
Helping business owners to make more money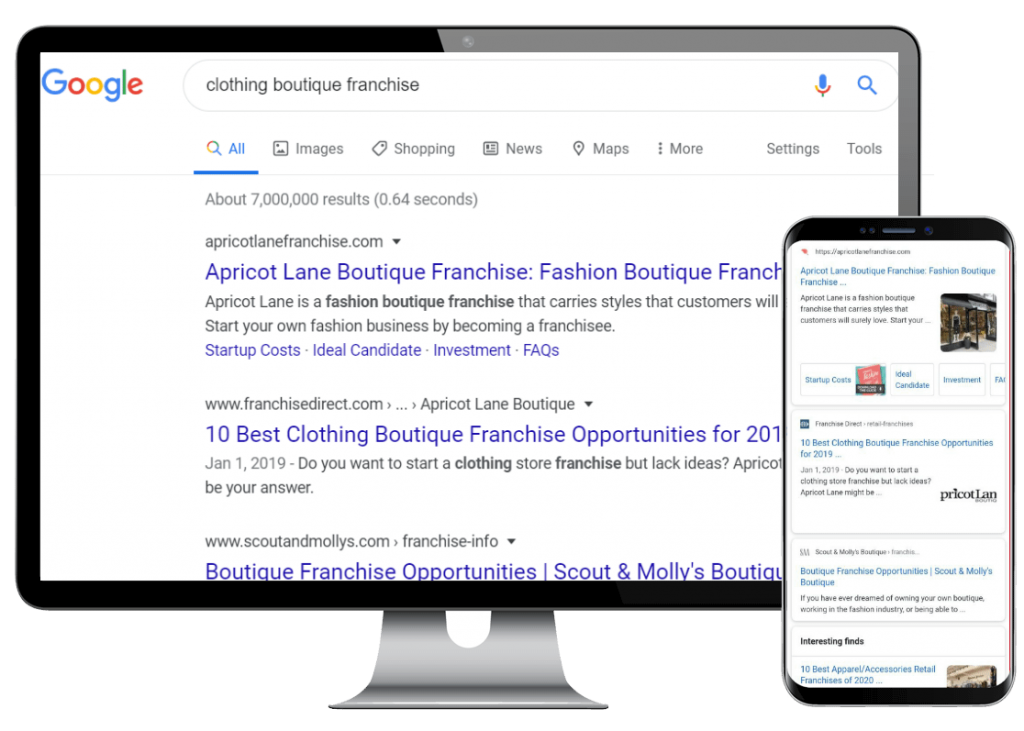 Franchise SEO Idea #1: Research Keywords
Knowing what potential customers are going to search to find your franchise is a time-saving exercise and very beneficial task. Once you've identified a few key terms related to your franchise service, set up a sitemap and perform keyword research on each of them individually. Be sure to research the most popular related search keywords on each search engine and incorporate references to them into the sitemap structure so they appear higher when people search for related terms. This technique is very useful for finding new keywords that have many customers searching for them.
Recommended Software: SEM Rush
Franchise SEO Idea #2:

Build a Sitemap
A website sitemap is essentially a list of all the pages that make up your website. When you're looking for a website make sure you don't just start building it out. Instead, identify what products and services you want to offer, and then write out all the pages that will make up that service. From there you can assign your keyword list to their related page. For example, if you want your site to promote a home renovation franchise, list all the pages related to the services, including lawn mowing, tiling, electrical, plumbing, etc… Then start building planning out the keyword variations you've found for each service.
Franchise SEO Idea #3:

Add Keywords to Headers
No matter how much experience you have in SEO for franchises, it is difficult to direct traffic to a website if the text on the page is not enticing. If you want your website to rank well in search engine result pages (SERPs), you need to ensure that the contents of the page are useful, relevant and written in an appealing way. Achieving this goal requires including keywords in headings in creative ways. This way, when users skim your content, they can see that the page relates to their search time. This will encourage them to stay on the website and review the content which sends a good message to Google.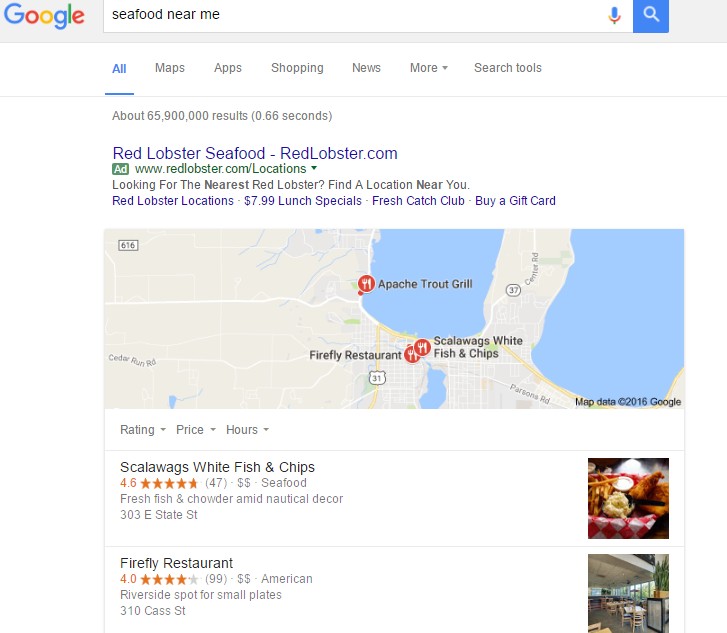 Franchise SEO Idea #4:

Use Keyword Variations in Copy
One way to massively boost a franchises search engine ranking is to use well-optimised search engine optimised page copy. Use keywords that relate to the content you want to provide – in other words put keywords in the body of your website in the right place, along with relevant images or copy (and don't forget the quotes). Make sure you include each variation of a keyword if your franchise products or franchise services has different names for the same thing of different ways of writing each important keyword.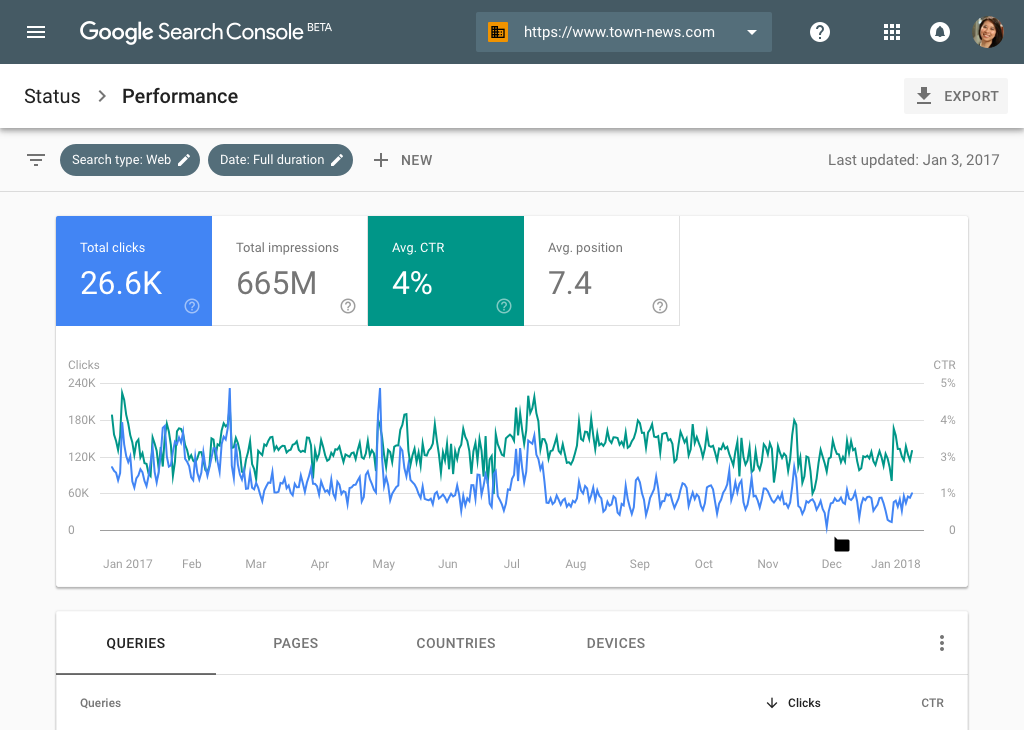 Franchise SEO Idea #5:

Setup Google Search Console For Your Franchise
Google Search Console is a set of webmaster tools for competitive keyword research, which is most useful for advanced SEOs who need to optimise their sites for search engine visibility. These tools identify much more than just your site's location, because many geographic locations change over time. You may find that your website already ranks for certain keywords but not for other. This way you can priorities the SEO keywords you need to improve and track the progress of how your new search engine optimised content is improving rankings for your franchise.
Google Search Console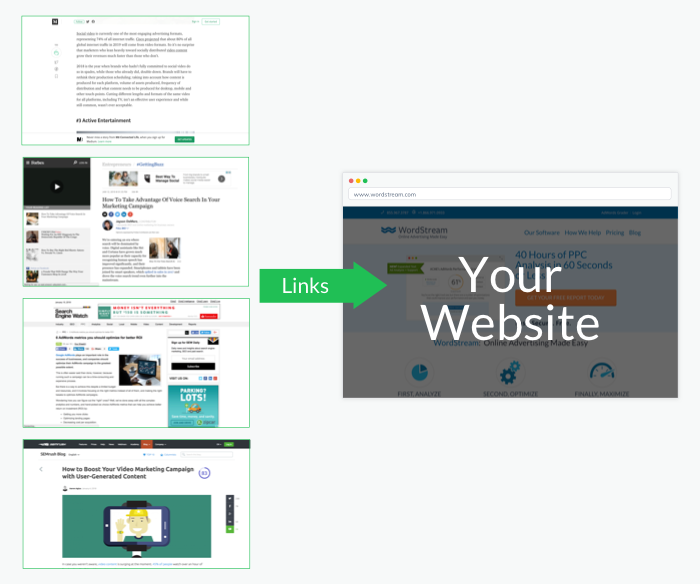 Franchise SEO Idea #6:

Link Building For Franchises
Link building is a crucial part of any successful SEO strategy or your franchise. Think of it as the art and science of bringing people to your site through relevant, quality content. It is a systematic process, using various tactics and approaches, that targets carefully selected websites and blogs and encourages visitors to engage with them. Leaders in the SEO industry spend a lot of time and energy attempting to understand how people engage with other websites, in order to better serve them. The idea is to find websites or blogs that are in a similar industry to your's and asking them for links to your website. This tells Google that your website is related to that website because they have referenced you in the text. You can exchange links by offering them a link within your own blog. To put it very simply, the more website that link to you the better.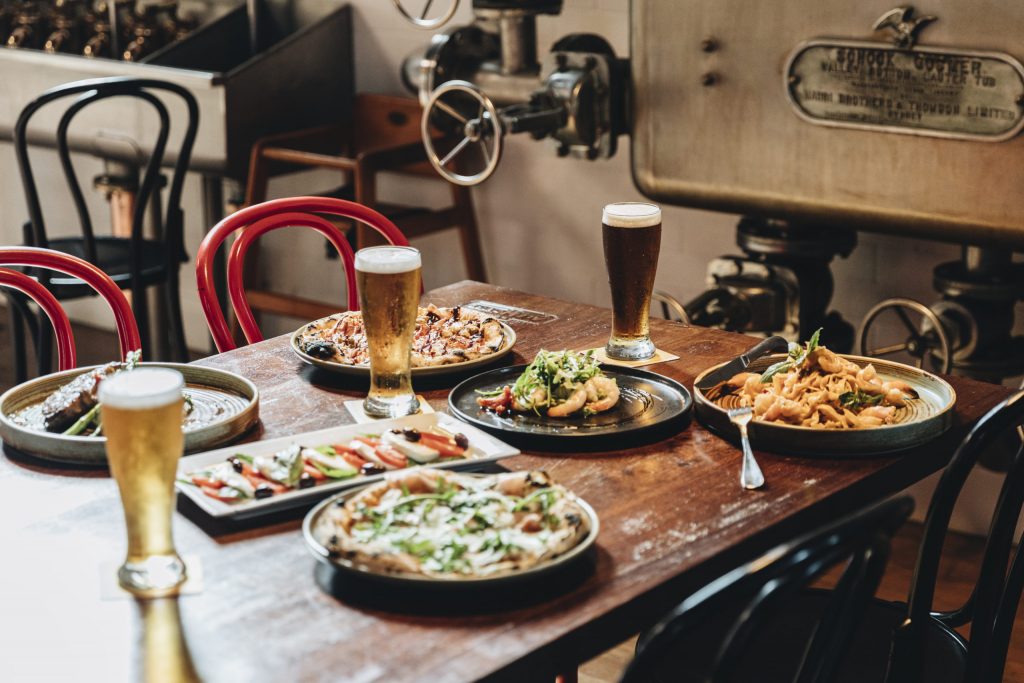 Need Help With SEO For Your Franchise Business?
Franchise SEO has become an important aspect of internet marketing for popular franchises. Many franchises have increased revenue through the use of SEO keywords due to popular search engines. With more than 15 years of experience in the internet marketing business, take your franchise business to the top of Google with our specialised SEO services. Our team specialises in franchise business management solutions to ensure that you are getting the traffic you deserve. Our SEO experts have cataloged many SEO Keywords for franchise businesses, to give you an advantage over your competitors and propel your company to the top of Google. If you would like help building an SEO strategy for your franchise, simply contact us for a free consultation. 
We know that the internet is a valuable tool to help find great products and services but with this increased competition it's difficult to stand apart against your competitors. Hiring an SEO expert can make all the difference when it comes to competitors finding you instead of listing you. We offer SEO services for franchisees so that your business will not only be featured at the top in search engines, but also you can compete in local listings by setting up Google Places businesses.