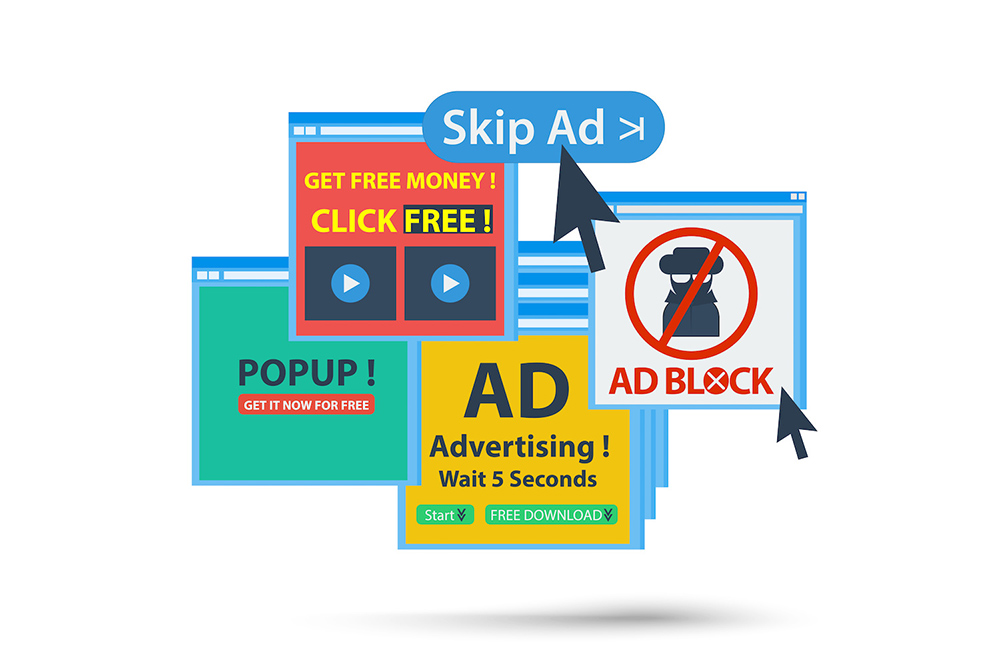 Pop-ups have a tendency to make content difficult to access, especially on mobile devices. The image below outlines examples of intrusive interstitials that will result in a penalty from Google.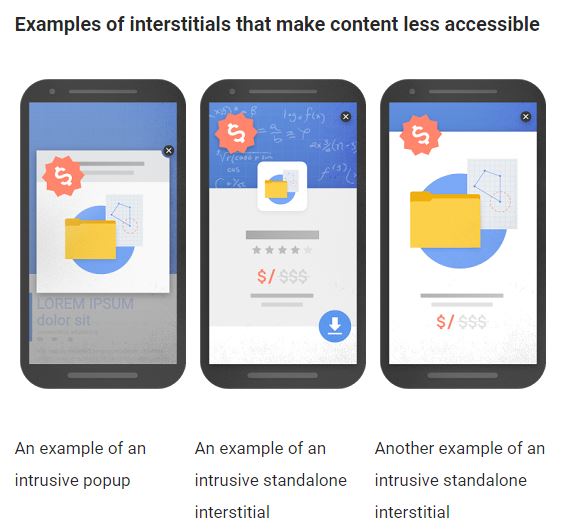 Not all instances of pop-ups were deemed problematic, some interstitials are still acceptable.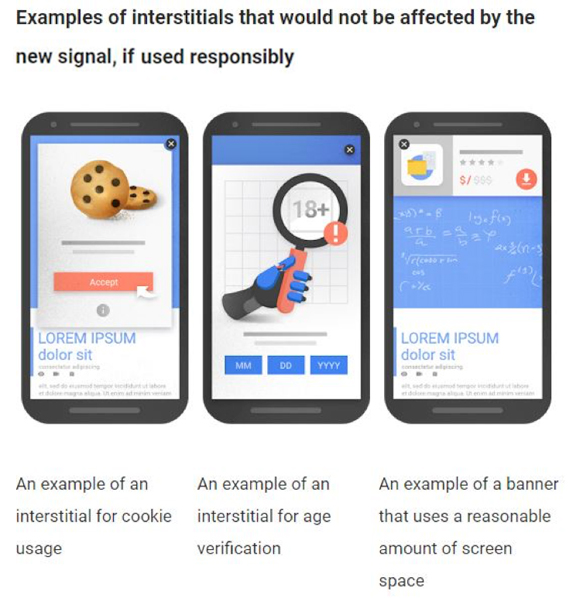 Website owners who do not want to be affected by the new penalty should take note of the following points:
Intrusive interstitials are not permitted mobile devices, however the new guidelines to not apply to desktop.
Interstitials triggered by users attempting to exit the page are still allowed.
Penalties do not apply to interstitials displayed in response to a legal obligation, such as for cookie usage or for age.
Penalties do no apply to pop up dialogs on sites where content is not publicly indexable.
It's OK to use banners that use a reasonable amount of screen space and are easily dismissible.
New Guidelines Require New Marketing Strategies
The new guidelines have been designed to help users find the content they need without being bombarded by pop-ups on mobile devices.
Under the new rules, marketers must find new ways to guide audiences through their sales process. This may involve the production of content in the form of blogs, videos, guides and tutorials.
If you would like to know more about how you can avoid the new intrusive interstitials penalty, simply contact us and a member of our team will be able to assist you.