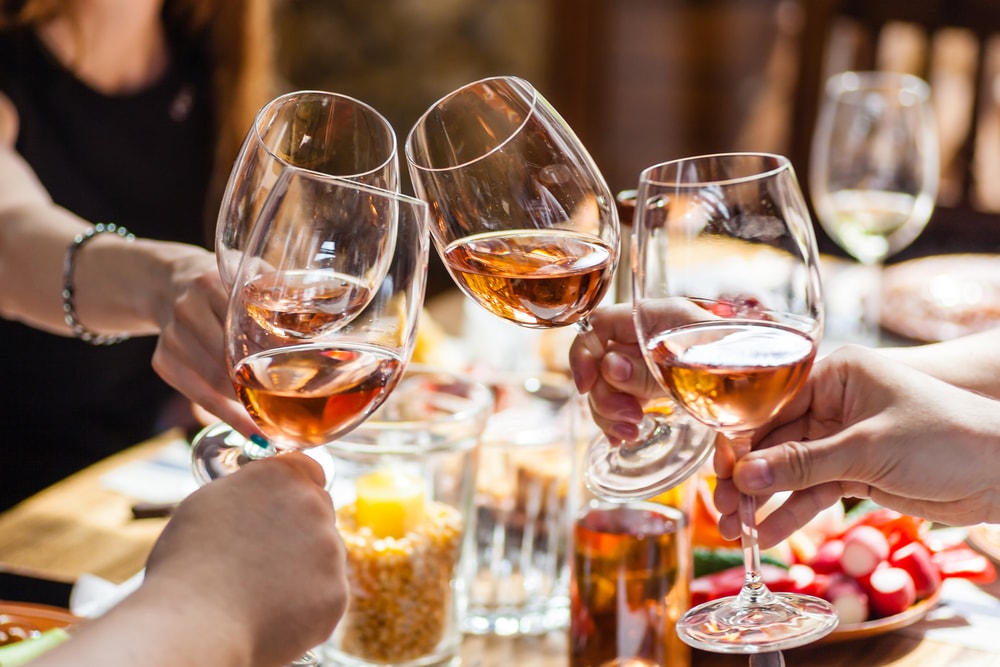 Engagement party trends are constantly changing. Newly engaged couples are looking to host events with a difference and many young couples are paying for engagement parties themselves which means the range in budgets is varied. When marketing for engagement parties be sure to include a variety of options that can be tailored to each couple's tastes and price range.
We've put together a range of ideas to help generate more enquiries for engagement parties at your event venue.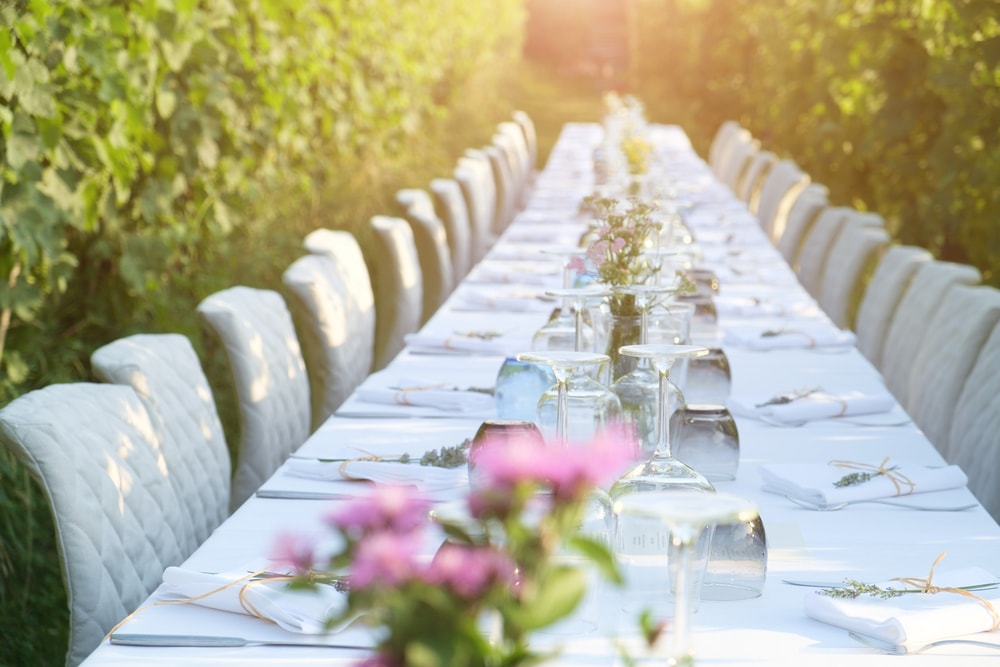 1. Engagement Party Packages
When marketing your venue for engagement parties be sure to include engagement party packages in your marketing campaign. Engagement party trends are always changing so ensure you have a range of packages and options available to suit different tastes. Packages can include:
Multi-course menu tasting with wine pairings
Set menu with a bar tab or beverage package
Private dining experiences
Buffets and shared banquets
Canapés and cocktails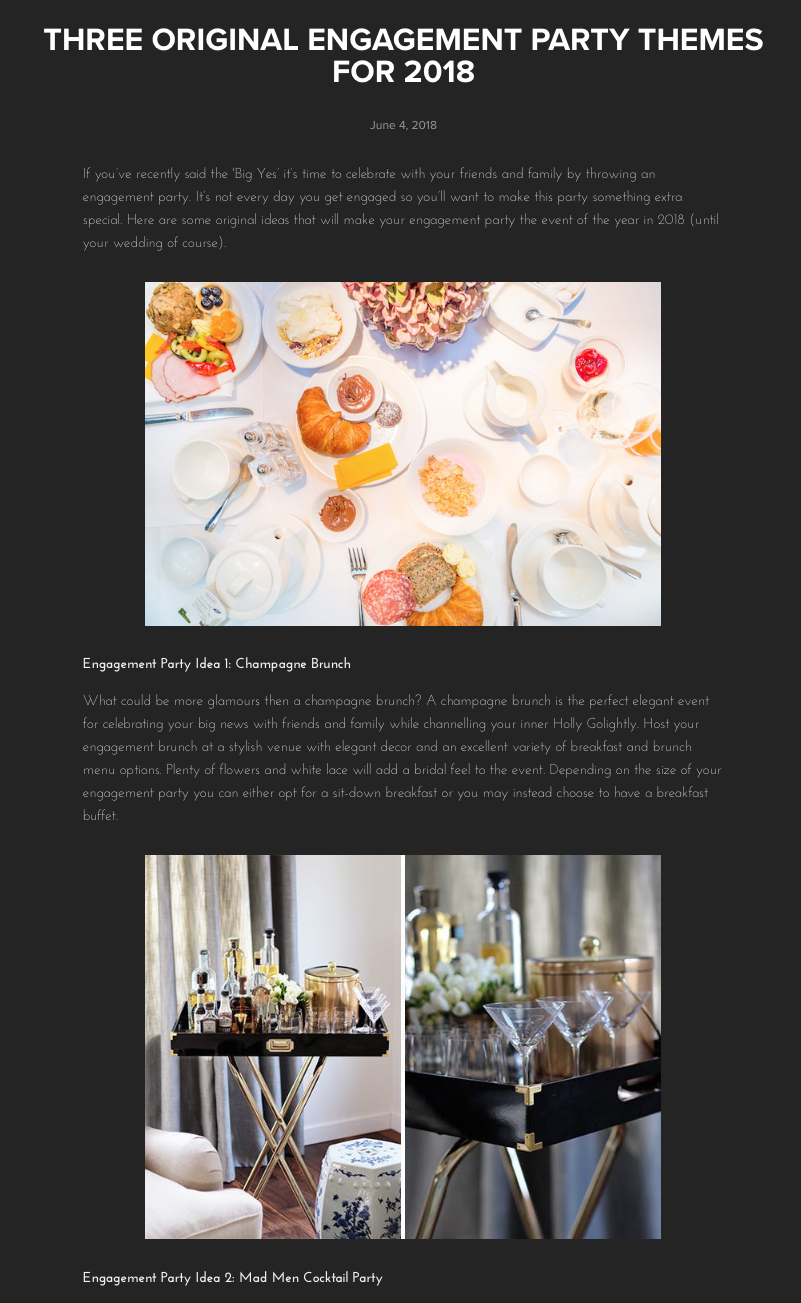 2. Content Marketing
Content marketing involves creating content in the forms of blogs, images and video that promotes relevant and informative content related to your business. Create a blogroll with topics such as the following:
Engagement party themes and styling ideas
Engagement party etiquette
How to handle the inlaws
Tips for planning your engagement party
You can then plug your own venue into these articles as one of the ideas on the list. The articles can be filled with relevant keywords to attract traffic from search engines. The articles can also be promoted through social media channels and across platforms as informative blogs. It's a way to gather interest from potential customers who are at the early stage of the buying cycle.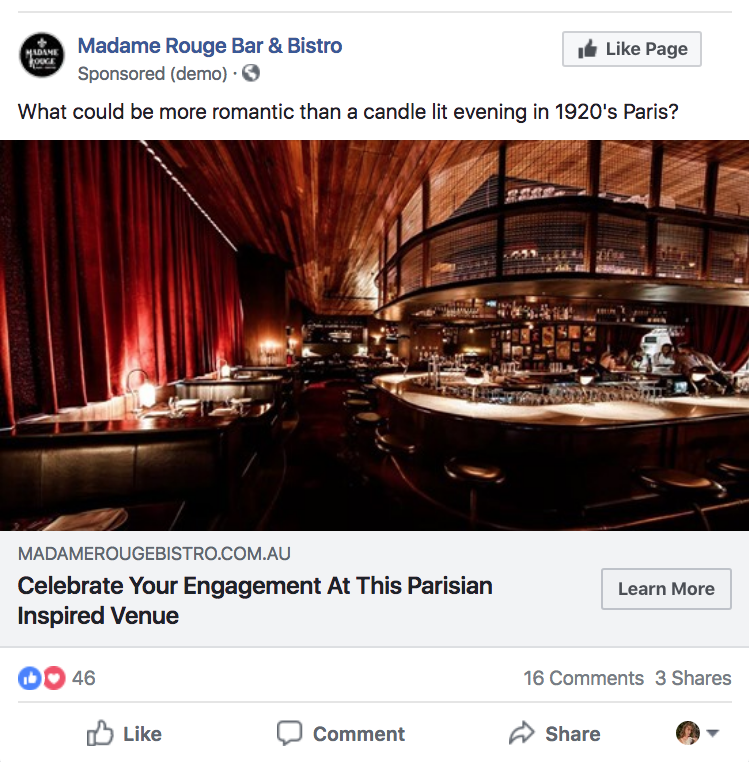 3. Facebook Ad Campaigns
Social media is now considered the most reliable source of information by consumers, without a strong social media presence your venue will be overlooked. Facebook's advertising platform offers businesses a variety of ways to target potential customers. The detailed targeting system provides the opportunity to target people who are specifically interested in engagement parties. When developing your engagement party marketing strategy, it's important to consider the budgets and range of tastes are highly varied so ensure content and images are designed accordingly
On top of targeting specific areas and age groups, the targeting function enables your ads to be directed to:
People who are engaged
Friends of people who are engaged
People who are bridesmaids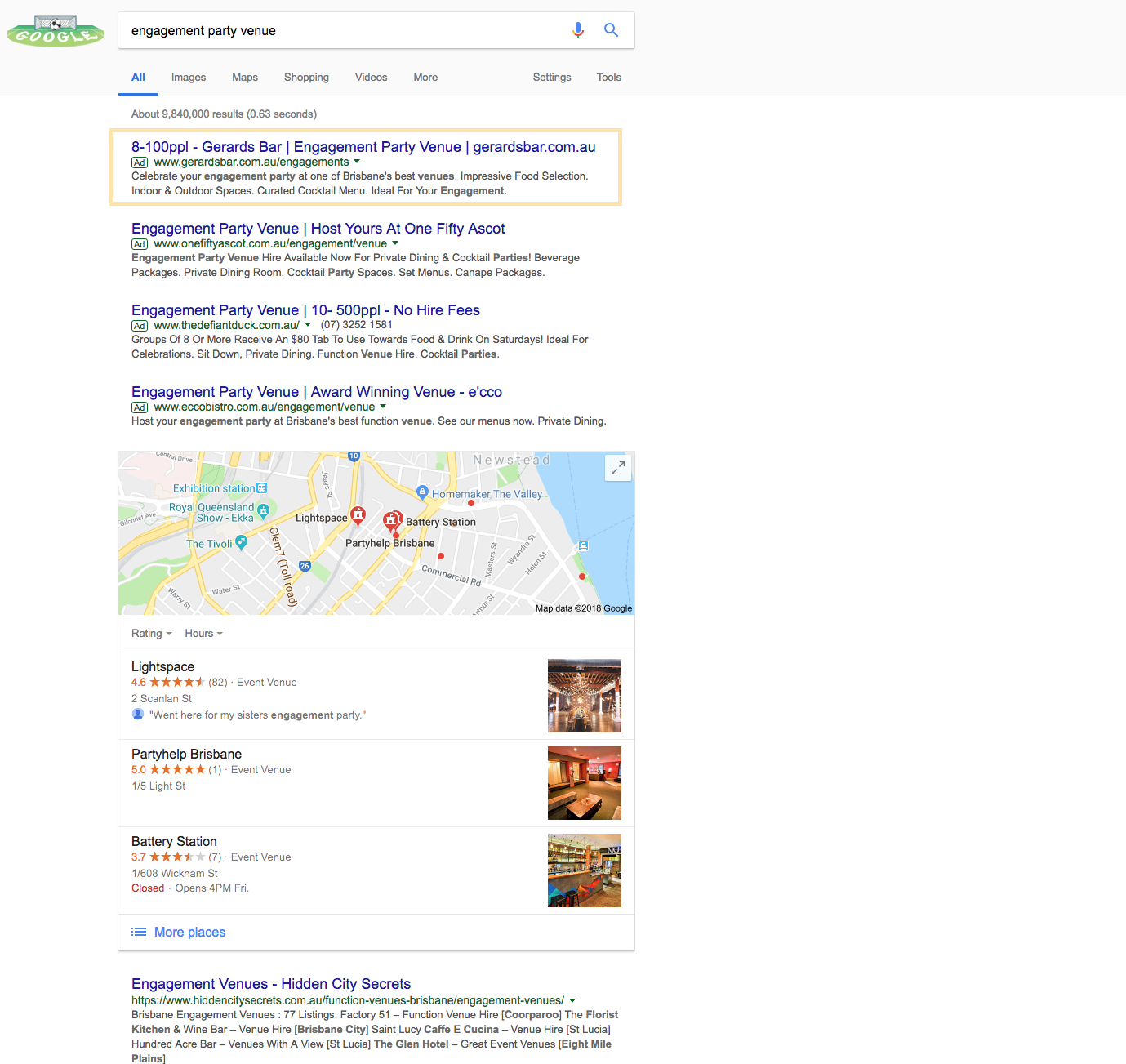 4. Google Ad Campaigns
Google is another viable platform to advertise your venue on. There are two key platforms for advertising on Google: the display network and the search network. Using keywords that suit your venue and target audience, your ads can be set up to appear as:
Banner ads on the display network
Banner ads on related sites due to placement targeting
Text ads on the Google search engine
Using Google ads with correct keywords ensures your venue is placed directly in front of users who are searching for engagement party ideas.

5. Search Engine Optimisation
The final aspect to consider when marketing your venue is the SEO of your site. Optimising your content for search engines will result in a better placement on Google. By organically boosting your keyword rankings, your visibility to aspiring couples increases significantly, which results in higher enquiry rates for engagement parties. To ensure your site is correctly optimised, consider the following:
Create an engagement party landing page for your website
Metadata is correctly formatted for search engines and has been written to attract attention from people searching for engagement party venues.
Images are optimised for mobile devices with relevant titles and alt tags
Website content includes phrases and keywords that are used by females who are searching for engagement party venues.
Website content includes phrases and keywords regarding your local suburb or town to improve ranking as a local venue
Content is regularly updated and well written
Backlinks to your site are in place from relevant websites and directories.