Our hand-picked list of the best online learning management and course building systems available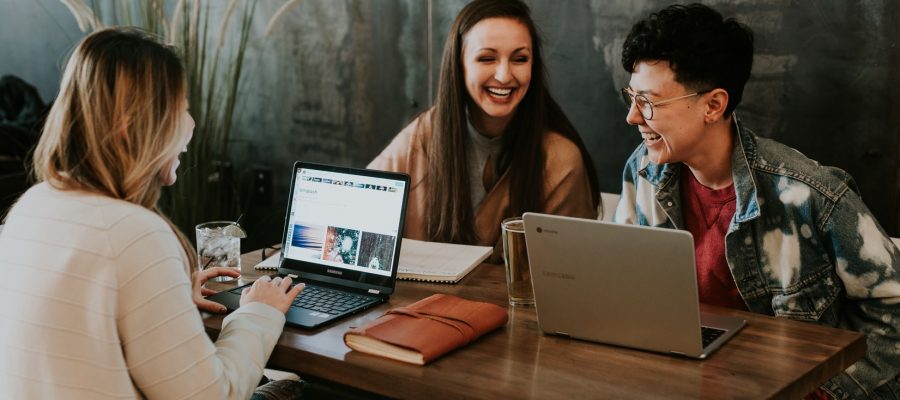 What is a leaning management system?
A learning management system is a software application that organises and streamline the processes of managing educational courses , programs, courses, and curriculum. It is designed to support teaching, learning, and research across multiple devices.
It is a system of record that stores students' profiles, groups, capabilities, content and other meta data. The LMS also allows teachers to manage their classes by creating and assigning lectures, projects, homework etc., in addition to tracking student progress etc.'
In other words, a learning management system or LMS is an integrated software solution for Higher Education institutions. It is used to streamline and manage all the processes that occur within a college or university. These processes include personnel activities, course development, curriculum management, marketing and communications, student information, financial resources and student records using a database. A learning management system is not only used for online education courses but also can be used as a reference solution for physical buildings set up with traditional classrooms.
The Top 10 Learning Management Systems (LMS)
The learning management system (LMS) has proven to be an essential asset for public and private training organisations. Whether you are an executive at a large corporation or a manager of a small training firm, the benefits of downloading our training videos to your own LMS should be apparent
Learning System #1) Canvas LMS
The canvas learning management system is a Powerful, flexible system, easy to use. Built on the LTI standard for integration with learning solutions such as Moodle, Canvas is a Learning Management System that works with a variety of education technology solutions and students' existing technologies. The platform provides advanced functionality for instructors and administrative staff, including tools for online class creation and management, student assessment, classroom communication and collaboration.
Learning System #2) Blackboard LMS
Blackboard's learning management systems power mobile solutions that deliver anytime, anywhere access to university courses, personal and professional development, continuing education and online training for more than 150,000 organizations in 134 countries. The blackboard LMS is also deployed by more than 4,200 K-12 school districts.
LMS System #3) Enterprise Learning Management System (ELMS)
Enterprise Learning Management System (ELMS) are fully scalable elearning platform designed for the way you learn, the way you work and the way you live. It comes with the most comprehensive feature set in the industry, including: a unique ability to personalize and customize your elearning solution to meet specific learning goals and objectives, real-time communication, collaborative tools, analytics, performance management solutions and more.
Course Builder #4) EdX Learning Management System
edX is learning platform that hosts MOOCs, or massive open online courses, from some of the world's best universities and institutions. We use edx learning management system to deliver high-quality learning experiences at scale.
They designed edx to help us make education better. Now they are sharing it—free of charge—with individuals, students, universities, companies and governments, to make the world's education even more awesome than it already is. Open edX will always be open source software, available on GitHub. They'll also release a server software package that others—from Uber to the Vatican—can set up just as easily as we do.
Thinking about deploying S.C.O.R.M. Cloud? The field's top SCORM Cloud LMS is iSpring's SCORM Cloud, which is easy to use, hard-tested, and certified by top publishers. Among hundreds of LMSs, it stands out because it synchronizes and controls web-based and mobile learning content, host multimedia elements such as YouTube videos and Facebook pictures, record progress with point accumulation and lead scoring, employ gamification for greater engagement, offer surveys for formative feedback, and standardize data.
LMS #6) Udemy Online Learning
udemy is the world's largest destination for online learning with over 12 million students taking over 1,000 of courses in everything from coding to entrepreneurship to fitness to photography and more. Take courses on your own schedule: 24 hours a day, 365 days a year. Learn from over 3,500 instructors who teach online courses on all of the most popular subjects. Join udemy for high-quality, engaging video lessons taught by expert instructors in the world's largest community of learners.