Request A Free 30 Minute Consultation
Linkedin Advertising Agency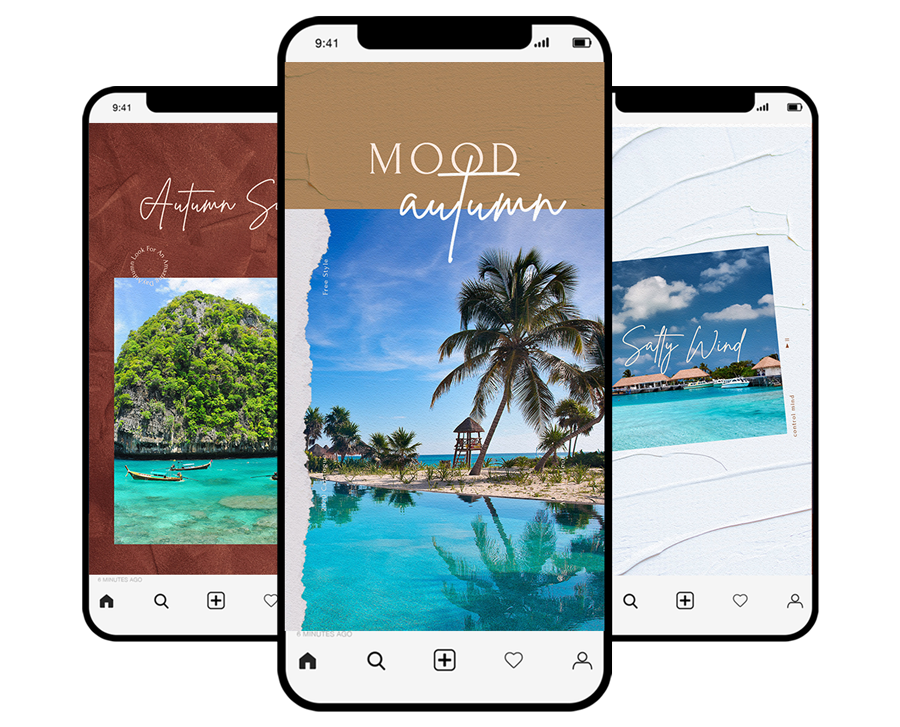 LinkedIn advertising is as an integral part of the digital marketing landscape
LinkedIn is the most widely used social network for professional purposes, with more than 560 million members.  It allows you to contact people who have influence and can potentially bring new clients to you.
For many years, there's been a range of social marketing channels (Facebook, Instagram, and email) that have provided businesses with ways of communicating with large audiences. But these platforms are better suited to providing content about our personal lifestyles.
We use the numbers to drive our decisions, and make sure they always add up. Our team identifies the right audience for your business or brand, and then works with you to understand your goals and objectives. We apply our key performance indicators (KPIs) regularly to measure progress so we know how we're doing.
We provide a straight forward, cost-effective and efficient way for B2B companies to connect with decision makers at targeted companies already on the Linkedin professional network.
LinkedIn offers a wide range of targeting options. Our diverse experience with PPC means we understand the underlying concepts needed to get maximum return and high-quality leads.
Rich insights from Linkedin Advertising will help business owners make more informed decisions, opening up opportunities for new customers and growth.
If you're looking to grow your business, LinkedIn will expand your reach and introduce you to the decision makers, influencers, and future leaders that you need to be in front of.
Through advanced tracking and analytics our Linkedin Marketing Team will bring you targeted traffic that converts into sales, leads and prospects.
Linkedin Advertising Connects Directly With Business Professionals
Originally a jobs listings site, Linkedin has become the world's biggest online professional network. Whether you're looking to get your content out there or gain more authority in your field, the best way to do it is via LinkedIn advertising
Investing in advertising that connects directly with business professionals is a critical component in all digital marketing strategies.
This is why LinkedIn has a major advantage over other marketing platforms: it enables you to communicate with businesses, employers, staff and potential customers.
Depending on your campaign's objectives, most platforms offer versatile advertising formats – from text-based to image and video. Additionally, these channels enable you to widen your reach through their direct sponsored messaging options.
LinkedIn's unique capabilities extend beyond the shared characteristics of various social network outlets.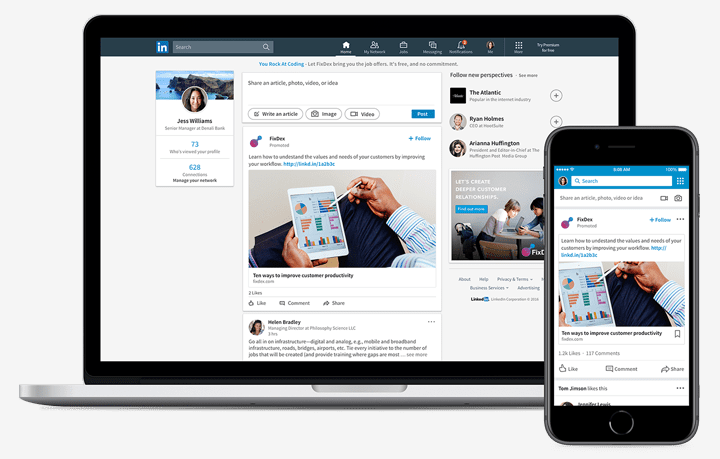 Linedin Advertising is an ideal platform for promoting software as a service (Saas) companies or digital solutions providers. Saas startups can use Linkedin advertising to reach the right audience, engage with qualified leads and close deals faster.
Target your audience and attract new clients, with highly targeted LinkedIn advertising for accounting firms. We provide you with a complete marketing solution to advertise your firm's services on LinkedIn with the goal of attracting accounting talent, generating leads, and building your business. 
With Linkedin advertising for law firms you can reach a highly targeted, qualified audience for your business. Targeted ads on Linkedin not only helps you make connections with other lawyers, but also potential clients who are searching for a firm similar to yours. 
Our Linkedin Ads help businesses in the hospitality industry, including hotels, inns, restaurants, bars and resorts. These campaigns can help drive direct bookings, customer loyalty and recruitment.
Linkedin Advertising helps recruiters reach more of the potential candidates who might be interested in their jobs openings You can target your audience based on their education level, job title, company size, location and more.
Restaurants & Hospitality
Linkedin Advertising for hospitality companies can be a powerful tool used to drive awareness amoung corporate audiences on a large scale. 
LinkedIn Advertising for engineering firms is a powerful way to get your business in front of qualified prospects. It's also a great way to let people know about your firm and what you do.
Our experts can help you determine the best ways to advertise on Linkedin, including creating ads, posting product photos and descriptions, writing messages to existing connections, and more.
Trusted by businesses around Australia
Linkedin Advertising For Australian Businesses
Our expertise in Linkedin advertising comes from our experience working with Australian businesses to grow their page likes and followers and generate leads from Linkedin.
With a focus on quality and effectiveness, you will find that we deliver what we promise. Our team has years of experience in the Australian business environment and knows what works best when it comes to marketing your business.
Target your audience by geography, roles, industries and more through advanced targeting options. Build your own audience for future sales opportunities.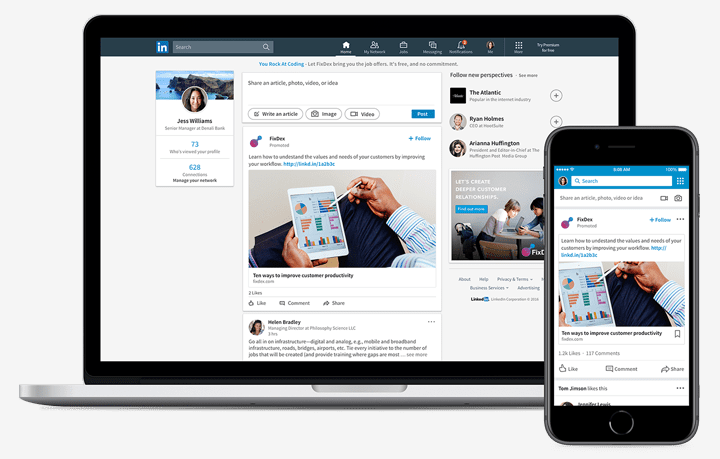 We have been delivering Linkedin Ads for Brisbane based businesses over the past six years. We have built an impressive track record of successful campaigns across the retail and software industries.
Our experience managing Linkedin advertising for Sydney's best lifestyle brands has been effective in driving engagement, leads and sales. 
Versatile, scalable and affordable – these are just some of the words that describe our Melbourne Linkedin Ads services. We have worked with businesses of all sizes, from local small businesses to global corporations based in Melbourne.
We offer Linkedin Ads to Perth's top hospitality and lifestyle brands to help drive connections, engagement and prospects.
When choosing Linkedin Ad agency in Adelaide, it is wise to be informed and make sure you are reaching the right crowd. We have worked with clients across Adelaide and have a strong understand of the trends and forces shaping the market in South Australia.
We've helped some of the biggest brands on the Gold Coast grow and build successful businesses through Linkedin Ads. We're a bit different from other agencies – we like to think of ourselves as a family rather than another advertising agency you hire.
We've helped a wide range of businesses in Canberra with effective Linkedin advertising strategies, and our in-house Linedin Ad experts have an impressive track record of winning campaigns.
We've worked on Linkedin Ads with Hobart's best hospitality and leisure brands, to build awareness, grow databases and generate sales.
Linkedin Advertising Features
Linkedin Advertising allows you to reach your customers in a new way. It's a powerful display advertising product that works for small businesses and large corporations alike, with tools to help drive conversions and sales. With demographic targeting, sponsored messages, and text ads you can focus on those prospects who are most likely to be interested in your product or service.
Request Our Linkedin Advertising Packages
Speak to an expert social media marketing consultant and request a copy of our packages now.