Function & Event Venue Marketing
How We Grew This Venue's Enquiries By 95%
A comprehensive lead generation strategy was designed to help this iconic event venue fill its bookings calendar.
We applied a holistic approach to lead generation that included Search Engine Optimisation, Google Ads, Facebook and Instagram advertisements.
We developed quality landing pages and carefully optimised the user experience to ensure that the campaign was generating the best results possible.
Our campaign was fine tuned with advanced machine learning to ensure that we were building high quality leads from potential customers who were willing to meet the minimum spends. 
The campaign has generated an impressive list of results.
The Results
Top placement in search engines for keywords relating to "21st birthday party venues" in Brisbane.
Page one placement for major keywords relating to "function rooms in Brisbane".
PPC conversion rates of up to 95% for target ad groups within the initial 60 day period.
The Fox Hotel's web traffic increased by an impressive 65% over 12 months.
20% increase in monthly conversions compared to previous year.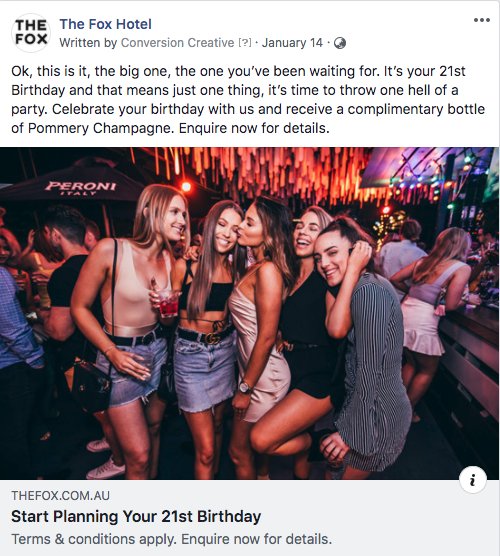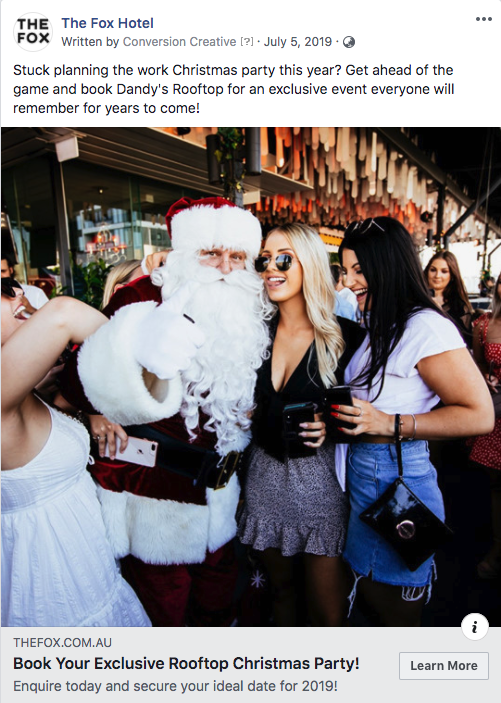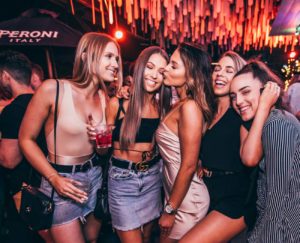 Function & Event Venue Marketing Function Venue Marketing How We Grew This Venue's Enquiries By 95% A comprehensive lead generation
Read More »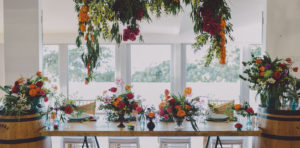 Wedding Venue Marketing Wedding Venue Marketing How We Grew This Wedding Venue's Enquiries By 191% Our campaign was designed to
Read More »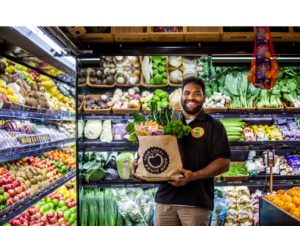 Digital Marketing Campaign Your Local Fruit Shop How We Generated 500k Impressions In 14 Days An integrated content strategy combined
Read More »
If you would like to speak to an expert about your digital marketing strategy, please complete the form below.