How we helped this French Restaurant pivot to takeaway during the pandemic
The global pandemic was a challenging time for businesses within the hospitality industry. With lockdowns preventing people from dining in restaurants, many venues needed pivot quickly to find a new source of revenue.
Montrachet is a popular French restaurant based in Brisbane. When the pandemic struck in March 2020, we helped the team design a marketing strategy to help drive sales of takeaway orders.
This ecommerce strategy included optimisation of their Shopify store to boost the conversion rate, along with targeted social media ads to drive sales from their followers.
The campaign recorded strong engagement with over 400 orders generated in the first three months of the campaign.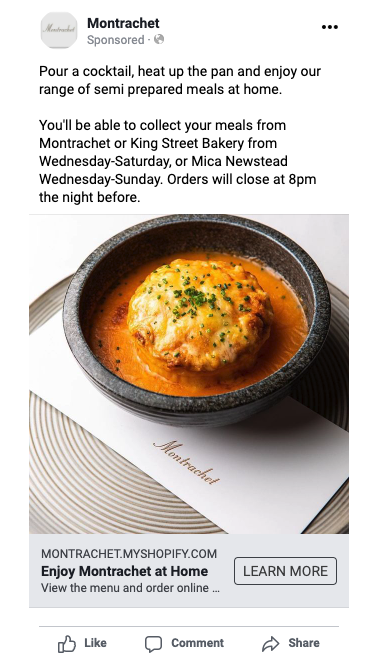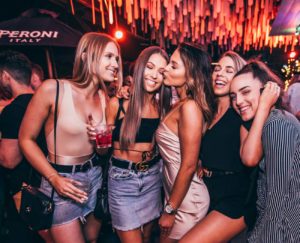 Function & Event Venue Marketing Function Venue Marketing How We Grew This Venue's Enquiries By 95% A comprehensive lead generation
Read More »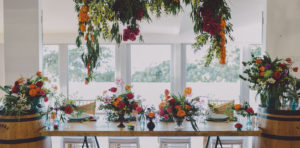 Wedding Venue Marketing Wedding Venue Marketing How We Grew This Wedding Venue's Enquiries By 191% Our campaign was designed to
Read More »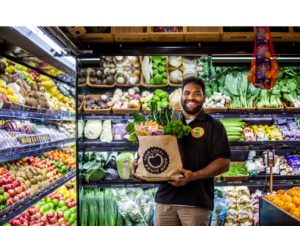 Digital Marketing Campaign Your Local Fruit Shop How We Generated 500k Impressions In 14 Days An integrated content strategy combined
Read More »
If you would like to speak to an expert about your digital marketing strategy, please complete the form below.